This neighborhood is not about Chanel or the Louvre or the Eiffel Tower. This is where Parisians actually live their lives.
12ème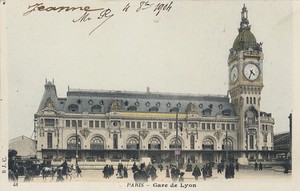 Formerly a manufacturing and warehouse district this mostly residential neighborhood doesn't offer much for the glamour-seeking tourist to gawk at. Instead the 12th is best understood and explored more as a Parisian might. Take a walk along the Promenade Plantée, a kind of in-the-sky park that runs along the old train viaduct from the Bastille for four kilometers to the Bois de Vincennes. Search below the viaduct for up-and-coming artists or have your violin repaired at the studios built into the arches (le Viaduc des Arts). These studios continue the long tradition of arts and crafts in the 12th. Furniture makers, jewelers and wood guilders share space with violin makers and fabric designers. Have a drink in Bercy where old wine warehouses have been converted to boutiques and cafés. Shop for fruit and veg at the Marché d'Aligre, a typically Parisian food market, and bring a pitcher or punch bowl to buy your wine because it's sold right from the spigot out of the barrel! Take in basketball, boxing, or Jay Z at the Palais Omnisports, an arena located on the river. See an opera at Opéra Bastille, a steel-and-glass theater that opened in 1989 to replace the irreplaceable Palais Garnier. Explore Chinatown around gare de Lyon where 140,000 Chinese workers came to help during World War I and stayed to start the first Chinese community in Paris.


Christopher Measom combines his love of history, art, and travel to create books like "Paris, Wish You Were Here!" and "The Little Big Book of Ireland." He spends most of his time in New York (an artsy historic place) working on all kinds of books for Night & Day Design.