Virtual Tour of Paris: 13th arrondissement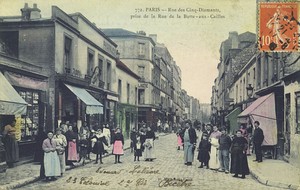 This part of Paris is where East meets West. Immigrants from Laos, Vietnam, and Cambodia mix to form a particularly vibrant neighborhood where Buddhists pray and Asian shopping is outstanding.
13ème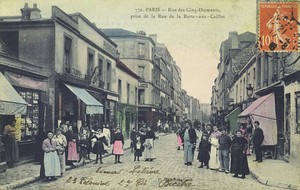 So close to the Latin Quarter yet worlds away, this is more the living Paris than the preserved Paris. There are no great museums in the 13th, although the Bibliothèque Nationale de France (the national library) is located here in four towering glass buildings designed to resemble open books, its object: to have one copy of every French book ever published. They have shelf space for 20 million books.
Aside from the library, history and preservation are left to other neighborhoods. The 13th is where Europe's largest Chinatown (quartier chinois), along with a thriving Vietnamese community are found among a group of strangely Miami-ish high-rise housing blocks. Two neighborhood shops of note are Paristore and Tang Frères (48 avenue d'Ivry), neighboring supermarkets that carry Asian specialties. Cantonese music plays and Buddhists pray at the nearby Temple du Culte de Bouddha (70 avenue d'Ivry).
More charming (practically rural) is the Butte aux Cailles (quail hill), almost a village unto itself; many bars and restaurants are found among its narrow lanes. Bars and discotheques have also popped up on the barges in the Seine adjacent to the neighborhood.
Historically, manufacturing and the decorative arts go a long way back in the 13th. The Manufacture des Goblins (the royal tapestry/furniture/upholstery factory) was opened for Louis XIV in 1662. It survived the revolution (barely) and is still weaving tapestries today for palaces, castles and state buildings. Stop by for a peek at their gorgeous weavings.
At the end of the neighborhood is Orly Airport.


Christopher Measom combines his love of history, art, and travel to create books like "Paris, Wish You Were Here!" and "The Little Big Book of Ireland." He spends most of his time in New York (an artsy historic place) working on all kinds of books for Night & Day Design.
Leave a reply
Your email address will not be published. Required fields are marked *