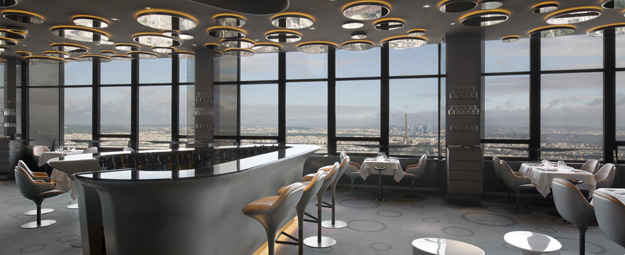 Paris – 14th arrondissement
Paris is a small, dense city, and many visitors don't realize that although the 14th arrondissement is considered an outer district, it's a brisk 20-minute walk to the Seine, the river that divides the city into Left and Right banks. Many consider the 14th an exciting entertainment destination because of its many restaurants, cafés, cinemas, bars and galleries.
The spirit of Montparnasse is said to stem from the creativity of the celebrated artists who called the 14th their home. This was the stomping grounds for the likes of Gertrude Stein, Ezra Pound, Henry Miller, Man Ray, Pablo Picasso, Paul Klee, and Marc Chagall. Simone de Beauvoir, Jean Paul Sartre, and Guy de Maupassant, to name but a few, didn't only live and love the 14th, they're buried in the famous Montparnasse Cemetery.
It is here that you will find three of the city's renowned historic brasseries: Le Dôme; La Closerie des Lilas, and La Coupole.
The arrondissement's beacon– and some might call it an eyesore– is the soaring office building called the Tour Montparnasse. The panoramic views from the observation deck are the best in the city, including a straight-on shot of the Eiffel Tower. And the sky-high restaurant, Le Ciel de Paris, is highly recommended.
For those who want to get down, and we mean to head underground, tour the Catacombes to pay respects to millions of Parisians interred here.
The Vanves Flea Market is recommended for travelers seeking an authentic locals' market that is more easily visited than the largest Paris flea market, Marche aux Puces de Paris at St-Ouen.
One of the treasures of the 14th is Parc Montsouris, a magical green oasis created by Haussmann under Napoleon III.
Looking to venture outside the Boulevard Périphérique that rings Paris? Gare Montparnasse is a major transportation station with rail and Métro lines. There you'll catch the TGV trains from Paris to destinations in the west and southwest of France including Tours, Bordeaux, Rennes and Nantes.
Lead photo credit : The view from Le Ciel de Paris, atop the Tour Montparnasse