Getting Your Best From Paris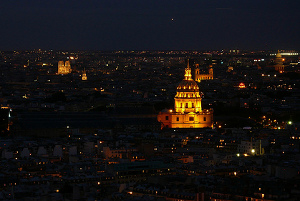 Paris is an exceptionally richly layered city but one that is not at all difficult to enjoy.  Visitors can easily access contemporary Paris urbanity with its ineffable French twists. Or, they can delve into vocative historic places while tracing the lives of favorite writers, artists, architects, even of  kings and queens, in their personal "Midnight In Paris" journey of remembrance and discovery.  Or, more likely, a blend of both. The beauty of the city entrances visitors.  Paris is a city of architectural gems and also of myriad small perfections filling markets and shop windows in diverse, vibrant quarters.   Paris museums, small and large, are nonpareil in variety and their depth of content.  Exquisite chateaux can be explored on day trips from the city.  And when all the choices become a tad exhausting there is always a gorgeous park, a historic square, a convivial café, winebar or salon de thé to relax in and enjoy world-class people watching. How savvy visitors access their best in Paris depends on the interests and passions they bring.  Budget, one's 'dream list' and innate inquisitiveness play essential roles.  Planning helps, but planning should always allow for the serendipities that inevitably divert visitors when in this great metropolis. Diversions abound… an unexpected market.  A beautiful street full of enticing and here-to-fore unknown shops.  A brocante, festival or art show pops up.  An unexpected concert invites attendance.  A chance conversation leads you to a gallery or small museum not on your radar. Serendipities aside, advance planning is useful.  A foundation underpinning the numerous options to max out your visit is important.  In twelve years of advising independent travelers to Paris I see these essentials. Where to stay? Paris has thousands of hotels ranging from simple small accommodations to the grandest 'palace' hotels.  For travelers without very generous travel budgets, the three-star and four-star hotel universe is the one to consider.  Decision points should be about location, degree of luxury and comfort or in-house restaurants, bars, or other amenities are desired. Options for such hotels include contemporary design and 'art-hotels', as well as the classic 'charming' intimate Parisian hotels.  It is my idiosyncratic opinion that a nice three star or three star superior hotel in a lively quarter loaded with cafes and bistros is a great choice for travelers who aren't seeking a luxe experience.  The staff in well-regarded hotels of this level are multi-lingual, helpful and gracious, wifi is available, and you are in the midst of bustling Paris life. Perhaps an apartment would be a good option.  Paris has a vast array of short stay apartment options ranging from studios with simple kitchenettes to lovely large multi-bedroom and bath apartments with full kitchens.  I always recommend that clients consider a short stay apartment if their time in Paris is long enough (generally a week or more). The flexibility and space in an apartment is a benefit and you can shop those fabulous markets and gourmet shops for relaxed meals, when and as you wish, at 'home'.  Short stay apartments are excellent for families with children sleeping varied hours or who want their favorite cereal for breakfast. What area to stay in? Paris is blessedly compact and easily explored by foot, bus, metro or cab.  Choosing a central quarter that fits your style is important.  Generally St. Germain des Prés, the Marais, the Latin Quarter or the quieter seventh arrondissement near the Eiffel Tower and the rue Cler market-street are winning choices.  When staying in any of these quarters there is convivial street life, excellent shopping, plentiful bistros and cafés, nice parks or squares to relax in, and ease of moving around the city. For visitors who have been to Paris numerous times, choosing a quarter like Montmartre, the rue de Martyrs, or Batignolles can be fun, if one wants to spend more time simply enjoying the charms of the surrounding neighborhood and walk-able proximity to central Paris is not as important.  Consider noise levels.  When staying on a major boulevard or through street, traffic noise can be a negative. Consider your proximity to a market-street or good marché volant for shopping particularly if you are renting an apartment. You want to have a superb fromager, charcutier, patisserie, wine shop, even a good chocolate shop close by! Dining in Paris has become much more flexible in recent years. There are even trendy food trucks purveying burgers on the scene. Fast food can include delicious crépes, baguette sandwiches from a boulangerie, small quiches from a patisserie, pizza, prepared salads from an épicerie or even the supermarket sections of Monoprix stores.  Generally if you do want to sit down for lunch or dinner in a bistro the hours are fixed with no service between mid-afternoon and dinner.  Brasseries serve throughout the day.  For good but faster lunches, choose 'formules' including a choice of entrée and main course or main course and dessert. Or relax and enjoy a three course set-price menu option.  Be aware that coffee is served at the end of the meal and it will be a small espresso type coffee.  If you crave a large, portable, paper cup of coffee to go visit a Colombus Café or a Starbucks. Tipping is a little tricky in France.  Tax and a service charge are factored into your meal price. In a café you generally 'round up' leaving small change. In a bistro or restaurant leave a few Euros in addition to the tab. In gastronomic restaurants a higher tip is appropriate. What to bring to Paris? Bring your love of things-French. Bring your ATM card to get cash and be sure you have a four-digit pin that will work.  American credit cards work in situations where there is a person processing the charge. Cards with European…
SUBSCRIBE
ALREADY SUBSCRIBED?
BECOME A BONJOUR PARIS MEMBER

Gain full access to our collection of over 5,000 articles and bring the City of Light into your life. Just 60 USD per year.

Find out why you should become a member here.

Sign in

Fill in your credentials below.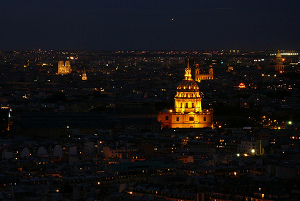 Paris is an exceptionally richly layered city but one that is not at all difficult to enjoy.  Visitors can easily access contemporary Paris urbanity with its ineffable French twists. Or, they can delve into vocative historic places while tracing the lives of favorite writers, artists, architects, even of  kings and queens, in their personal "Midnight In Paris" journey of remembrance and discovery.  Or, more likely, a blend of both.
The beauty of the city entrances visitors.  Paris is a city of architectural gems and also of myriad small perfections filling markets and shop windows in diverse, vibrant quarters.   Paris museums, small and large, are nonpareil in variety and their depth of content.  Exquisite chateaux can be explored on day trips from the city.  And when all the choices become a tad exhausting there is always a gorgeous park, a historic square, a convivial café, winebar or salon de thé to relax in and enjoy world-class people watching.
How savvy visitors access their best in Paris depends on the interests and passions they bring.  Budget, one's 'dream list' and innate inquisitiveness play essential roles.  Planning helps, but planning should always allow for the serendipities that inevitably divert visitors when in this great metropolis. Diversions abound… an unexpected market.  A beautiful street full of enticing and here-to-fore unknown shops.  A brocante, festival or art show pops up.  An unexpected concert invites attendance.  A chance conversation leads you to a gallery or small museum not on your radar.
Serendipities aside, advance planning is useful.  A foundation underpinning the numerous options to max out your visit is important.  In twelve years of advising independent travelers to Paris I see these essentials.
Where to stay? Paris has thousands of hotels ranging from simple small accommodations to the grandest 'palace' hotels.  For travelers without very generous travel budgets, the three-star and four-star hotel universe is the one to consider.  Decision points should be about location, degree of luxury and comfort or in-house restaurants, bars, or other amenities are desired. Options for such hotels include contemporary design and 'art-hotels', as well as the classic 'charming' intimate Parisian hotels.  It is my idiosyncratic opinion that a nice three star or three star superior hotel in a lively quarter loaded with cafes and bistros is a great choice for travelers who aren't seeking a luxe experience.  The staff in well-regarded hotels of this level are multi-lingual, helpful and gracious, wifi is available, and you are in the midst of bustling Paris life.
Perhaps an apartment would be a good option.  Paris has a vast array of short stay apartment options ranging from studios with simple kitchenettes to lovely large multi-bedroom and bath apartments with full kitchens.  I always recommend that clients consider a short stay apartment if their time in Paris is long enough (generally a week or more). The flexibility and space in an apartment is a benefit and you can shop those fabulous markets and gourmet shops for relaxed meals, when and as you wish, at 'home'.  Short stay apartments are excellent for families with children sleeping varied hours or who want their favorite cereal for breakfast.
What area to stay in? Paris is blessedly compact and easily explored by foot, bus, metro or cab.  Choosing a central quarter that fits your style is important.  Generally St. Germain des Prés, the Marais, the Latin Quarter or the quieter seventh arrondissement near the Eiffel Tower and the rue Cler market-street are winning choices.  When staying in any of these quarters there is convivial street life, excellent shopping, plentiful bistros and cafés, nice parks or squares to relax in, and ease of moving around the city.
For visitors who have been to Paris numerous times, choosing a quarter like Montmartre, the rue de Martyrs, or Batignolles can be fun, if one wants to spend more time simply enjoying the charms of the surrounding neighborhood and walk-able proximity to central Paris is not as important.  Consider noise levels.  When staying on a major boulevard or through street, traffic noise can be a negative. Consider your proximity to a market-street or good marché volant for shopping particularly if you are renting an apartment. You want to have a superb fromager, charcutier, patisserie, wine shop, even a good chocolate shop close by!
Dining in Paris has become much more flexible in recent years. There are even trendy food trucks purveying burgers on the scene. Fast food can include delicious crépes, baguette sandwiches from a boulangerie, small quiches from a patisserie, pizza, prepared salads from an épicerie or even the supermarket sections of Monoprix stores.  Generally if you do want to sit down for lunch or dinner in a bistro the hours are fixed with no service between mid-afternoon and dinner.  Brasseries serve throughout the day.  For good but faster lunches, choose 'formules' including a choice of entrée and main course or main course and dessert. Or relax and enjoy a three course set-price menu option.  Be aware that coffee is served at the end of the meal and it will be a small espresso type coffee.  If you crave a large, portable, paper cup of coffee to go visit a Colombus Café or a Starbucks.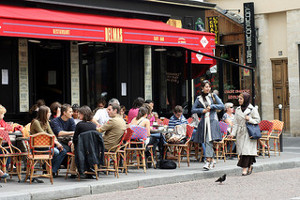 Tipping is a little tricky in France.  Tax and a service charge are factored into your meal price. In a café you generally 'round up' leaving small change. In a bistro or restaurant leave a few Euros in addition to the tab. In gastronomic restaurants a higher tip is appropriate.
What to bring to Paris? Bring your love of things-French. Bring your ATM card to get cash and be sure you have a four-digit pin that will work.  American credit cards work in situations where there is a person processing the charge. Cards with European chips are necessary for un-manned machines selling tickets, paying for gas or paying for parking. Bring comfortable but attractive walking shoes.  Get an easy to use Paris map on your phone or for your pocket.  Michelin's 'Paris Plan' is an invaluable small booklet of detailed maps that fits easily in a pocket book or jacket pocket. Bring an adapter (two round prongs) to recharge any devices.
Remember that politeness goes a long way.  French speakers are normally more 'formal' and will always greet you, thank you and say goodbye.  Remember too that in specialty shops the sales personnel generally know their products quite well. So ask that fromager to recommend a superb cheese selection or a perfectly ripe cheese for dessert.
Most of all, plan a little, leave room for serendipities and enjoy Paris to the max.
Sally Peabody is a Paris specialist who leads small-group cultural & culinary trips to Paris & the Pays Basque (as well as Istanbul & Andalucia). Her e-guide 'Take Paris Personally' helps travelers to plan Paris visits.  She loves advising savvy independent travelers on getting their best from Paris.
photo 1 by citykane [CC BY 2.0], via Flickr
photo 2 by Roland Turner [CC-BY-SA-2.0], via Flickr
photo 3 by Quinn Dombrowski [CC-BY-SA-2.0], via Flickr

Subscribe for
FREE

weekly newsletters.
BonjourParis has been a leading France travel and French lifestyle site since 1995.
Readers' Favorites: Top 100 Books, imports & more at our Amazon store
We update our daily selections, including the newest available with an Amazon.com pre-release discount of 30% or more. Find them by starting here at the back of the Travel section, then work backwards page by page in sections that interest you.
Current favorites, including bestselling Roger&Gallet unisex fragrance Extra Vieielle Jean-Marie Farina….please click on an image for details.
Click on this banner to link to Amazon.com & your purchases support our site….merci!
More in Paris, Paris tourism, Paris tourist tips, Tipping, tipping advice
---
---