Letter from Paris: March 31, 2021 News Digest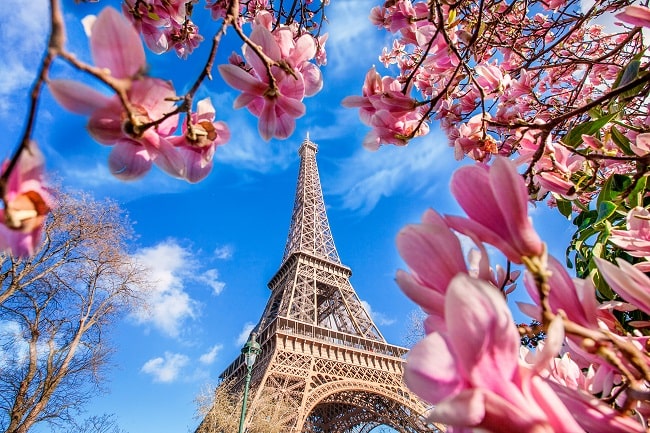 Summer-like temperatures have arrived in Paris and it's absolutely glorious. Dancers are spinning around in the sculpture garden next to the Seine, sun-worshippers are camped out in the green chairs in the Jardin du Luxembourg, and garden lovers are snapping selfies next to the blossoming cherry trees in the Jardin des Plantes. In fact, the cherry blossoms are in full force right now and if you're looking for some viewing tips, check out our article about the best places in Paris to see these popular spring flowers.
But just because the weather has never been better in the French capital, doesn't mean the pandemic situation is easing. Au contraire. Things are looking bleak during the third wave with doctors warning that the ICUs could be overwhelmed by the surging numbers of Covid-19 cases. CNN reports that doctors are "preparing to have to triage patients in the next two weeks." It's becoming clear that stricter measures will have to be taken by the government, even as the vaccination program is accelerating at a rapid pace, and an influx of vaccine supplies is due to arrive soon in Europe.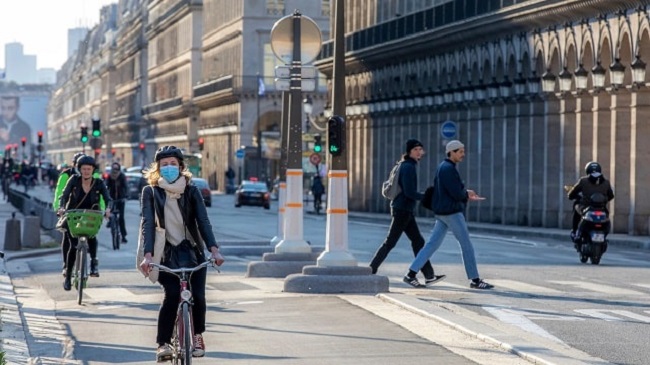 Meanwhile a Forbes headline shouts: "Paris region lost $15.5 billion in 2020 amid 'historic' tourism drop." The Regional Tourism Committee of Paris Ile-de-France released its figures this week: 33.1 million fewer tourists visited Paris in 2020, resulting in an unprecedented drop in tourism revenues. Many businesses besides hotels and tour agencies were affected; the Louvre museum saw traffic fall 72% in 2020 while visitors to Versailles dropped 76%. The pandemic has decimated the tourism industry and international travel, with many tourism businesses hoping to see a turnaround in summer 2021.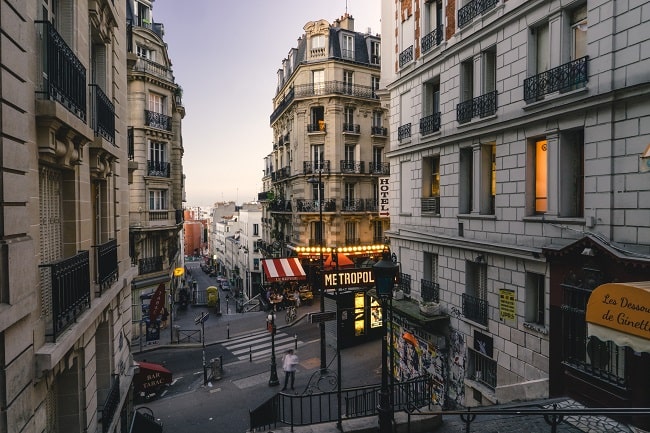 Belgian artist Philippe Geluck recently unveiled his giant cat exhibition on the Champs-Elysées and it's been a smash hit. With museums closed, Parisians are desperate for a little culture. The artwork is based on Geluck's beloved "Le Chat" comic books and are full of humor. To see a photo gallery of some of these wonderful sculptures, check out this Deutsche Welle article.
Oh and remember our recent article on the zinc rooftops of Paris? France had been deciding whether to nominate this remarkable architectural feature, alongside the artisans who create the roofs, as its candidate for inclusion to UNESCO's intangible cultural heritage list. The decision was made on March 26 and… drumroll please… the zinc rooftops have been passed over for the humble baguette. In announcing its choice, the Ministry of Culture explained that the baguette is an emblem of French cultural heritage, produced with a savoir-faire that's found in all corners of the country. The most popular type of bread in France, the baguette has its origins in the 17th century, but its consumption became widespread in the 20th century.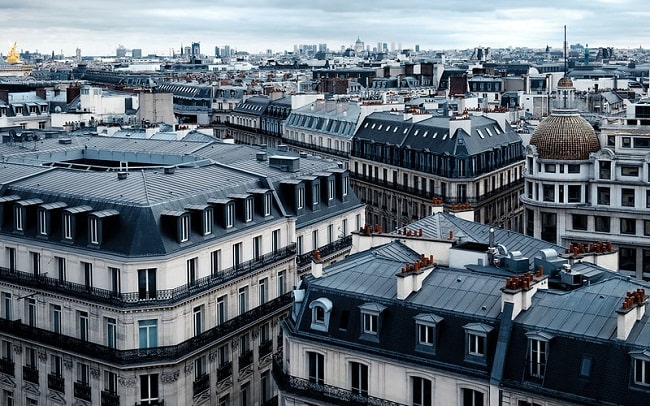 The rare Vincent Van Gogh painting that we wrote about earlier this month has sold for nearly twice its estimate. "Scène de rue à Montmartre" had been stashed away in a French family's private collection for more than a century, before being auctioned by Sotheby's Paris last week. Price tag? 13.1 million euros, or $15.4 million. As reported by the Associated Press, the "auction house had expected it to sell for between 5 million euros and 8 million euros."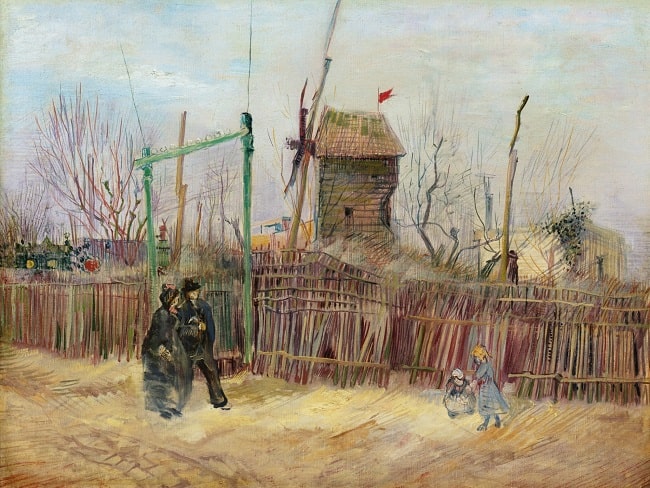 Still need a culture fix? France 24 reports that the Louvre has put its entire collection online! As reported by France 24, "the world's most-visited museum has created a new database of 482,000 items at collections.louvre.fr with more than three-quarters already labelled with information and pictures." This means you can get up close and personal with the Mona Lisa and Winged Victory and take as much time as you'd like… without the cost of an admission ticket.
Lead photo credit : Paris in spring. © Shutterstock
More in Art, Covid, gallery, letter from paris, lockdown, Paris, Vaccine
---
---