Letter from Paris: January 5, 2022 News Digest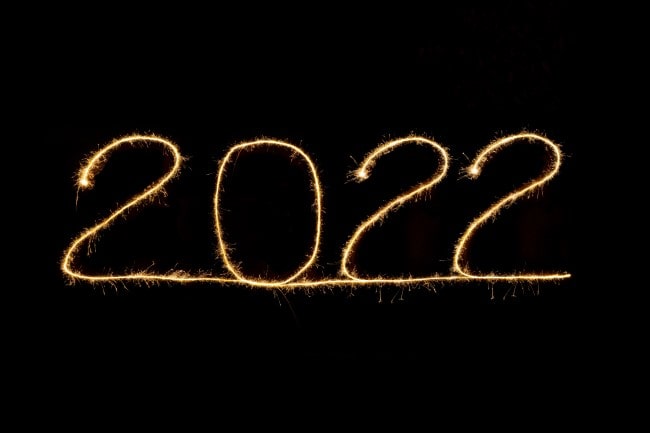 Happy new year! 2022 dawned in a quiet way, as the ongoing coronavirus pandemic, exacerbated by the rapidly spreading Omicron variant, muted celebrations around the world. To quote the Associated Press: "Sorrow for the dead and dying, fear of more infections to come and hopes for an end to the coronavirus pandemic were — again — the bittersweet cocktail with which the world said good riddance to 2021 and ushered in 2022." The festivities and fireworks show on the Champs-Elysées were canceled, but that didn't stop revelers from assembling anyway.
As the Covid case numbers rise in France (a record number of daily infections, topping 200,000), new health mandates have been introduced, including a return to mask-wearing in public spaces in Paris. The vaccination booster campaign continues at a high pace, alongside newly introduced vaccines for children. And the country has changed the rules for schools, allowing infected kids to return sooner if more frequent follow-up tests prove negative after just five days.
On Monday, the French National Assembly began debating draft legislation that would transform the health pass into a vaccine pass. (Currently the health pass— which is used to access restaurants, cinemas, museums, long-distance transport, and other public venues— requires proof of vaccination, a negative Covid test, or proof of recent recovery from Covid.) The goal is to get France's remaining five million unvaccinated people over 12 to get vaccinated. The law is expected to come into effect in mid January. More info can be found here.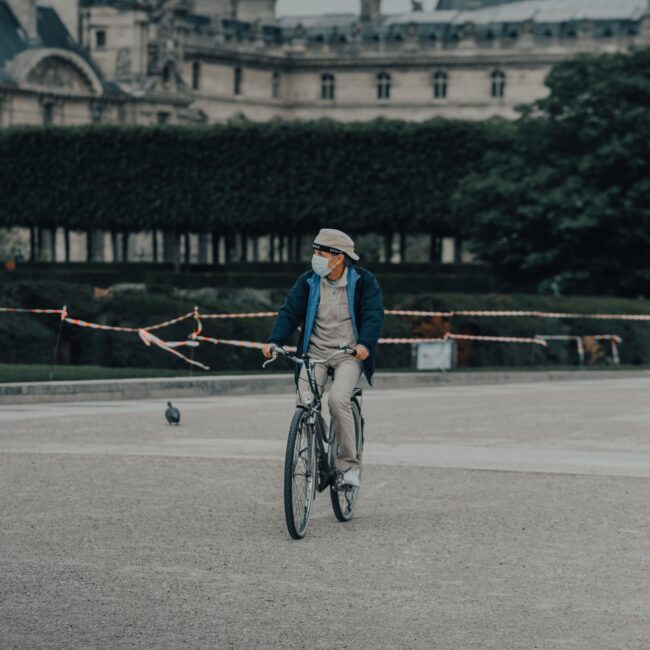 In travel news, France has put the United States on its Covid travel "red list", reports Reuters, "meaning unvaccinated people coming into the country will have to quarantine for 10 days." The U.S. is now on the same list as countries like Russia, Afghanistan, Belarus and Serbia. "The rules will not change for fully vaccinated people coming into France from the United States," says Reuters, "they still have to show proof of a negative test before boarding their flight."
La Tour #Eiffel in 🇪🇺 colors as 🇫🇷 begins its EU presidency with the new year. We will be actively promoting a stronger, more capable & responsible Europe, in complementarity with #NATO pic.twitter.com/XnmCov8E27

— Muriel Domenach (@MurielDomenach) January 1, 2022
France is now at the head of the EU's rotating presidency for six months, and there's already been a political incident over President Macron's decision to fly the blue and gold EU flag at the Arc de Triomphe. It was only meant to be a temporary move — with other monuments like the Eiffel Tower also illuminated in Europe's colors — but it drew criticism from far-right and conservative election candidates. To quote France 24: "…with France's presidential election less than four months away, Macron's right-wing rivals [Marine Le Pen and Éric Zemmour] seized on the temporary removal of the tricolour, calling it an affront to France's heritage and its veterans."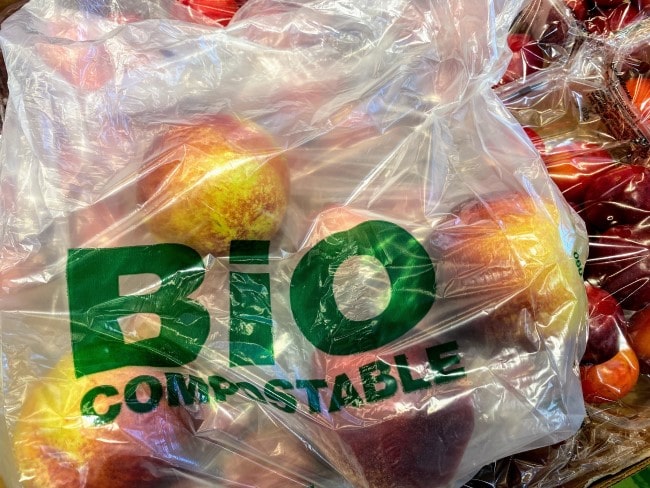 France has banned plastic packaging for most fruits and vegetables. The new regulations against single-use plastics are expected to eliminate 1 billion items of plastic waste every year. As reported by Al Jazeera, "Under the new rules, leeks and carrots, tomatoes and potatoes, apples and pears and about 30 other items can no longer be sold in plastic. Instead, they should be wrapped in recyclable materials. Plastic will still be allowed for more fragile fruits such as berries and peaches, but is to be gradually phased out in the coming years. Magazines and other publications will also need to be shipped without plastic wrapping, and fast-food restaurants will no longer be allowed to offer free plastic toys to children."
And have you seen season 2 of "Emily in Paris" yet? The hit Netflix show continues to draw both immense praise and criticism. Nominated for a Golden Globe for best comedy, the show was apparently the most popular comedy series on Netflix in 2020. And in filming in a Left Bank square over the summer, Netflix reportedly closed seven streets. A New York Times essay by arts critic and Paris resident Jason Farago analyzes the show's Instagram qualities and more:
"It's worth being precise about its appeal, for "Emily in Paris" is not trash TV, not some "Real Housewives of Île-de-France." It's not even champagne-soaked enough to be escapist, in the manner of a "Big Little Lies" or "Gossip Girl." It's something newer and weirder than those: as insubstantial as a gluten-free meringue from the Bon Marché food hall, so whisper-thin it almost asks you not to watch it, at least not without your phone in your hand. In this, I have to say, it feels like a breakthrough, though perhaps in the sense that a coronavirus infection can be a breakthrough." Read the full article here.
Lead photo credit : 2022 (C) Unsplash
More in 2022, Covid, letter from paris, News in France
---
---