Le Figaro in English France News of the Week for March 3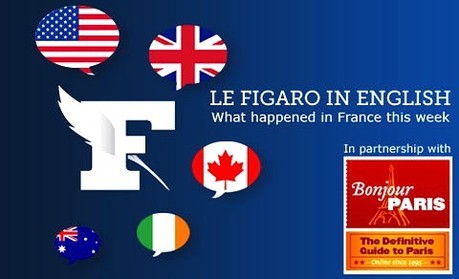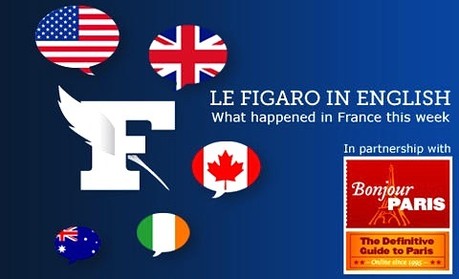 France News of the Week by our news partner, Le Figaro in English
____________________________________________________
Jean Dujardin wins best actor Oscar
At the long-awaited 2012 Oscars, French actor Jean Dujardin won best actor for his role in The Artist, an homage to silent film. The French went wild over this win: Dujardin is the first ever Frenchman to win the award. The Artist earned five awards in all.
The Oscars weren't the first wins for The Artist or Dujardin. Dujardin swept the film awards this season—winning best actor at Cannes, the Baftas and the Golden Globes. Yet it was Omar Sy who scored the top prize at the Césars, the most eminent French film awards held last Friday.
Omar Sy, of French comedy Intouchables, is the first black actor ever to win "best actor" at the Césars.
READ MORE:
» Jean Dujardin: Excuse My French
» French Oscar Goes to First Black Actor
___________________________________________________
Le Figaro journalist Edith Bouvier escapes from Syria
On Friday, the good news was official: wounded journalist Edith Bouvier and photographer William Daniels were out of war-torn Syria and safe in Lebanon. Bouvier will finally be able to receive appropriate medical attention for her left leg, fractured and dislocated in multiple places during bombardments of Homs.
Bouvier and Daniels were caught in massive shelling in the Syrian town last week. Injured Bouvier released an internet video, in which she begged for a cease-fire so that she could escape. Le Figaro and French politicians called on Syrian authorities to aide in the procedure.
On Wednesday, the media buzzed with false good news after President Nicolas Sarkozy released a statement saying the journalists had escaped. The real operation happened Thursday. Sarkozy did not detail who had led the evacuation—made difficult by Bouvier's injuries and snowfall—but he did say that dictator Bashar Assad "did not make the task easy."
Bouvier, Williams and two other journalists who escaped this week are among the lucky. The civilian death toll increases daily. Last week, two journalists, French journalist Rémi Ochnik and American Marie Colvin were killed.
READ MORE:
» Injured Le Figaro Journalist Edith Bouvier Safe in Lebanon
____________________________________________________
Hollande announces tax measures and woos French voters in England
On Thursday, the British press seemed to agree that Hollande scored with the 400,000 French voters who live in Britain. England, home to almost 400,000 French voters, is also a global financial center. The Socialist tried to reassure those fearing his "war on the world of finance" and campaign against the rich.
"I'm not dangerous," Hollande assured voters, emphasizing that he wanted to regulate, not kill off finance.
This week, the Socialist candidate announced several key tax reforms: he plans to tax the wealthy at 45% and the ultra-rich (those with salaries of over €1 million a year) at 75%. Hollande also plans to increase taxes on financial income, end stock options, cap bonuses and end exemptions from the annual wealth tax.
During the visit to London, Hollande was welcomed by cheering supporters and his homologue, Socialist Ed Milibrand. He was not received by prime minister David Cameron.
READ MORE:
» François Hollande Wants to Tax the Ultra-Rich at 75%
____________________________________________________
Barnyard politics… literally
Seen a lot of cows in the French press this week? It is not just you. This week is the Agricultural Salon, held annually in Paris. Historically, it is a great place for candidates to meet with "the people," talk about farming and French industry and snap some great photos with goats, cows and Farmer Jacques.  Almost all major French candidates and politicians made a stop; Socialist candidate spend almost ten hours there.
CHECK OUTAN IMAGE:
» Barnyard politics: Snapshot News on Le Figaro's Tumblr
—-
» Read more articles on Le Figaro in English
» Read What Happened in France between February 17 and 24
» Le Figaro in English on Facebook and Twitter

Subscribe for
FREE

weekly newsletters.
BonjourParis has been a leading France travel and French lifestyle site since 1995.
Readers' Favorites: Top 100 Books, imports & more at our Amazon store
We update our daily selections, including the newest available with an Amazon.com pre-release discount of 30% or more. Find them by starting here at the back of the Travel section, then work backwards page by page in sections that interest you.
Current favorites, including bestselling Roger&Gallet unisex fragrance Extra Vieielle Jean-Marie Farina….please click on an image for details.
Click on this banner to link to Amazon.com & your purchases support our site….merci!
Leave a reply
Your email address will not be published. Required fields are marked *