Le Figaro in English France News of the Week for March 10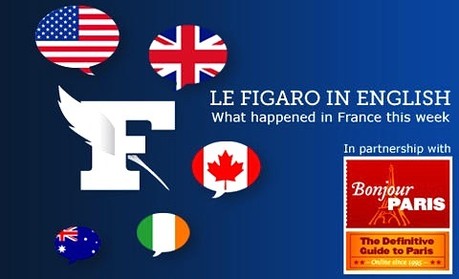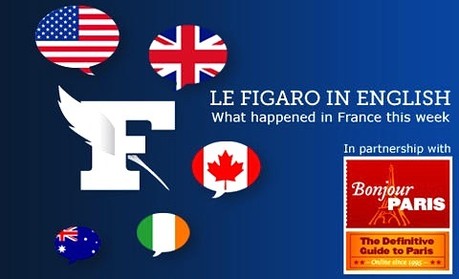 France News of the Week by our news partner, Le Figaro in English
____________________________________________________
Sarkozy explains plans for the two possible outcomes of the upcoming election
Current president and candidate for re-election Nicolas Sarkozy made two big announcements this week. If he does become president, Sarkozy says that he wants to crack down on immigrants in France. If he isn't elected president, Sarkozy says he will end his political career.
His anti-immigrant measures include halving the number of foreigners who enter France each year. He also plans to make immigration rules much stricter. This may be a play to get the votes of notoriously anti-immigrant candidate Marine Le Pen, who may be forced to drop out of the election. Le Pen has a strong following and if Sarkozy wins her voters, he would be sure to make it to the second round of the French presidential election.
READ MORE:
» Sarkozy: "We Have Too Many Foreigners on our Territory"
____________________________________________________
For French politicians, halal meat becomes a metaphor for integration
Halal meat—meat butchered according to ritual Muslim custom— has become the buzz topic of French politics. It began when far-right politician Marine Le Pen of the Front national alleged that most of the meat in the Ile-de-France region is halal, implying that there's an overwhelmingly large Muslim population in Paris. These statements further imply that there's a lack of integration of this group: "Why can't they just eat like us?"
Turns out that Le Pen's allegations are far from the truth, but the buzz topic has remained.
This week, the debate has spread to the majority party. French Prime Minister François Fillon also sparked controversy when he suggested that ritual butchering should be abandoned and had "no place in modern society." Afterwards, he was obligated to meet with and apologize to Muslim and Jewish leaders.
Notoriously anti-immigrant Interior Minister, Claude Guéant, also took up the call: saying that if foreign residents were given the right to vote in elections, school lunchrooms would be forced to serve halal meat.  Sarkozy said his statements were "exaggerated."
____________________________________________________
Fashion Week launches in Paris
Americans have been rocking Fashion Week, which opened this week in Paris. Actress Jessica Alba had front row seats for designer Lanvin while actress Gwyneth Paltrow  preferred first row for Louis Vuitton. Rapper Kanye West, on the other hand, sat front row at young designer Anthony Vaccarello's show. Katy Perry appeared with blue hair and Alicia Keys was nicknamed the "marathoner"… she seemed to be everywhere.
____________________________________________________
Hope of liberation gleams for Frenchwoman jailed in Mexico
In 2005, Frenchwoman Florence Cassez was arrested in Mexico on charges of kidnapping. Cassez stil maintains she is innocent and the circumstances of her imprisonment were certainly shady: a staged arrest was broadcast on Mexican TV the day after her actual arrest. Since then, her imprisonment has become an international source of tension.  In 2009, French president Nicolas Sarkozy's request for her liberation was denied by the Mexican government.
Her chance at freedom has nothing to do with her guilt or innocence. On March 21, the Mexican Supreme Court will decide if Cassez was denied consular rights after her arrest. If so, that would be enough to set the young Frenchwoman free.
READ MORE:
____________________________________________________
French newspaper uncovers Ikea France spied on customers and employees
This week, French watchdog newspaper Le Canard Enchaîné published condemning emails showing that several high executives at Ikea France, the French branch of the Swedish furniture giant, knew about illegal surveillance practices at the company. Ikea France is said to have set up an entire system for surveying customers and employees, buying information gathered by the national police through a private security company.
Several Ikea France executives have been asked to cooperate with investigators on these charges. The company says it is also launching internal investigations.
READ MORE:
» Spying Wasn't a Secret to Ikea France Execs
____________________________________________________
Political cartoon: The New Czar
Vladimir Putin is getting comfy in the Kremlin: after this weekend's elections, he'll begin his third mandate as Russian president. Putin, Russia's current prime minister, is said to have earned between 58.3% and 59.3% of votes. This is 13 points less than he earned when he last ran in 2004. The French, in the midst of their own very different election process, watched the Russian elections with interest.
Olivier Ménégol, a professional cartoonist and contributor to LeFigaro.fr, offers an illustrated commentary on Putin's re-election.
CHECK OUT THE CARTOON:
—-
» Read more articles on Le Figaro in English
» Read What Happened in France between February 24 and March 2
» Le Figaro in English on Facebook and Twitter

Subscribe for
FREE

weekly newsletters.
BonjourParis has been a leading France travel and French lifestyle site since 1995.
Readers' Favorites: Top 100 Books, imports & more at our Amazon store
We update our daily selections, including the newest available with an Amazon.com pre-release discount of 30% or more. Find them by starting here at the back of the Travel section, then work backwards page by page in sections that interest you.
Current favorites, including bestselling Roger&Gallet unisex fragrance Extra Vieielle Jean-Marie Farina….please click on an image for details.
Click on this banner to link to Amazon.com & your purchases support our site….merci!
Leave a reply
Your email address will not be published. Required fields are marked *