Le Figaro in English France News of the Week for February 18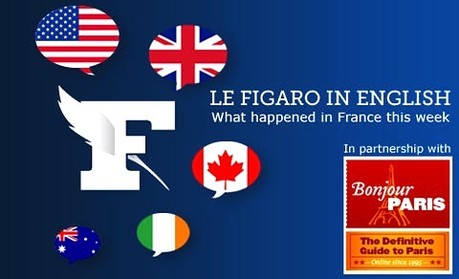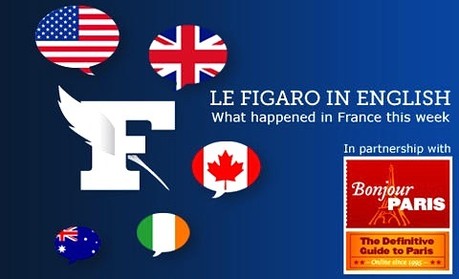 France News of the Week by our news partner, Le Figaro in English
____________________________________________________
Nicolas Sarkozy launches his bid for re-election
As Socialist presidential candidate François Hollande joked, it has been pretty obvious for the past few weeks that current French president Nicolas Sarkozy was planning to run for re-election. Still, he finally made his official announcement on Wednesday evening on French national television.
Sarkozy's campaign slogan will be "The Strong France" (in French, "La France forte") and his campaign image shows a seascape and a horizon. Sarkozy has undergone a digital makeover: his Twitter account, his Facebook page and his campaign Web site will be central to his campaign strategy.
Since the announcement, Sarkozy has gained several points in the pre-election polls, moving closer to rival Hollande.
READ MORE:
» The Face of Sarkozy's Election Campaign
» Sarkozy Confirms Re-Election Bid: "Yes, I Am a Candidate"
» Is Sarkozy More of an Internet Candidate Than Obama?
____________________________________________________
Paris ranked best city for students
The British society QS named Paris the "best student city," ahead of London, Boston and Melbourne.
The ranking consists of different criteria divided between several major categories: the quality and international reputation of universities, the rapport between international students and the student body, the quality of life in the city and the chances of employment.
Internet users who responded to this survey on Le Figaro.fr were divided on the issue: some said that the high rents made Paris unaffordable for students while others praised the generous student benefits in France. Similarly, some said Paris offered many activities for students while others said it was no better than other large cities.
___________________________________________________
Monsanto must pay for French farmer's pesticide injuries
A French tribunal found Monsanto, the leading producer of agro chemicals, responsible for serious neurological effects suffered by a French farmer after his exposure to poisonous pesticides. Monsanto must pay for all damages suffered by the farmer.
This win may set a precedent for other cases. The MSA (mutuelle sociale agricole), the French mutual insurance system for agricultural workers, reported that they receive about 200 files a year from agriculturalists who confirm being poisoned by pesticides.
READ MORE:
» Poisoned French Farmer Wins Against Monsanto
____________________________________________________
French film The Artist charms Britain
The French cast and crew of The Artist reaped prizes at both Cannes and the Golden Globes. This week, they charmed critics in yet another country, scoring seven Baftas from the famed British film awards.
This is a notable success for the film: the Baftas are generally dominated by English-speakers. In fact, Jean Dujardin's win is only the second time ever that a French actor has earned the title of best actor at the Baftas.
Next up for the stars? The French film awards the Césars, followed by the long-awaited Oscars, the culmination of the film award season.
READ MORE:
» The Artist Brings Home the Baftas
____________________________________________________
Goodbye, franc, au revoir…
Friday, February 17, 2012 is the last day that the French can reimburse their francs. Starting Saturday, the former bills will no longer be legal tender. Considering the current financial situation of the European Union, there are surely many who are still wondering if the common monetary system of Europe was a good idea or not.
____________________________________________________
French politician Jean-Marie Le Pen receives sentence for denying WWII massacres
The infamous Jean-Marie Le Pen— founder and former president of French extremist political party the Front National and father to current Presidential candidate Marine Le Pen—is known for his off-color remarks. This time, however, his words do have consequences: Le Pen was sentenced by an appeal's court to a fine of €10,000 and three months in prison for saying that the Nazi Occupation of France during World War II was "not particularly inhumane."
He was found guilty of "denial of crimes against humanity." Le Pen says that he will appeal to France's highest court of appeals.
—-
» Read more articles on Le Figaro in English
» Read What Happened in France between February 3 and 10
» Le Figaro in English on Facebook and Twitter

Subscribe for
FREE

weekly newsletters.
BonjourParis has been a leading France travel and French lifestyle site since 1995.
Readers' Favorites: Top 100 Books, imports & more at our Amazon store
We daily update our selections, including the newest available with an Amazon.com pre-release discount of 30% or more. Find them by starting here at the back of the Travel section, then work backwards page by page in sections that interest you.
Current favorites, including bestselling Roger&Gallet unisex fragrance Extra Vieielle Jean-Marie Farina….please click on an image for details.
Click on this banner to link to Amazon.com & your purchases support our site….merci!
Leave a reply
Your email address will not be published. Required fields are marked *