Le Figaro in English France News of the Week for February 25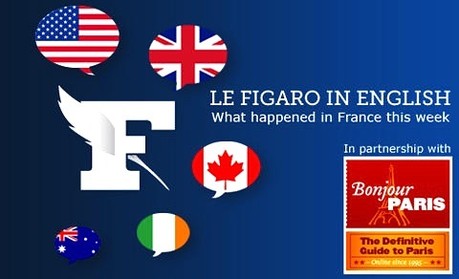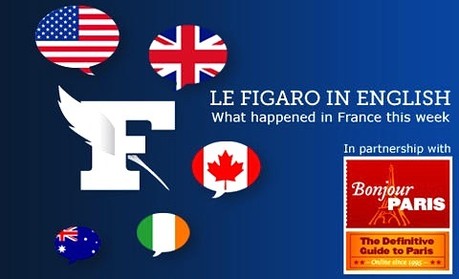 France News of the Week by our news partner, Le Figaro in English
____________________________________________________
In Syria, one French journalist killed and a Le Figaro journalist injured
Édith Bouvier, Le Figaro's contact in Homs, Syria, was injured in bombardments on Wednesday. In need of medical attention "as quickly possible," she recorded a video Thursday calling for a cease-fire. Despite her pleas, bombardments have since doubled in intensity.
Bouvier reported that the situation is worsening, bombs are raining down on the city and survivors have been left with no water, electricity or food.
Earlier this week, two foreign journalists were killed in Homs: Marie Colvin, an American reporter for the Sunday Times, and Rémi Ochlik, a French photojournalist.
The United Nations Human Rights Council (UNHRC) estimated that 6,399 civilians and 1,680 army deserters have died in Syria since the revolt started 11 months ago.
READ MORE:
» Injured Le Figaro Journalist Calls for Evacuation from Syria
____________________________________________________
Riots sweep Reunion Island
As this week's widespread riots have proved, life isn't all beaches and palm trees for those living on the French overseas department of La Réunion, located in the Indian Ocean. Locals face both a sky-high unemployment rate and an equally sky-high cost of living. But it was the high gas prices finally sparked violence.
The riots led by young people exploded in the poor districts of Saint Denis, the capital, but soon spread across the island. Young people lit trashcans and cars on fire, threw stones at police and pillaged stores.
Police reported clashes in ten different towns Thursday night as well as nine police officers who sustained injuries. One policeman was seriously injured when a hand grenade exploded in his face. Seventy-six people have thus far been arrested.
Local officials have called for calm and are responding by holding a round-table discussion on the high cost of living. The meeting will be attended by public officials as well as representatives of consumer's organizations, gas companies and advisory councils. Ideas to be discussed include a €0.05 global reduction on gas per liter as well as establishing a "social tariff" for electricity, telephone and internet.
READ MORE:
____________________________________________________
Do the French know the secrets to child-raising?
The American media is buzzing with interviews with American journalist Pamela Druckerman who proclaims that French parents are better than Anglophones in her new book, Bringing Up Bébé.
On the same subject, a new TNS Sofres poll showed 56% of French say that being a parent is difficult.
Do the French really raise better-behaved children than Anglos? To test out her claims, we looked up experts at bilingual schools in Paris.
READ MORE:
» Child-Raising: Do the French Do It Better?
____________________________________________________
Sarkozy's launches proposed reforms during "Employment Week"
Nicolas Sarkozy, the current French president running for re-election, launched a battery of ideas including minimum wage reforms and checks on powerful executives. Many say this is a bid to win the votes of everyday people from the "president of the rich." In the meantime, France is facing increases in unemployment.
READ MORE:
»Your Guide to Sarkozy's Proposed Employment Reforms
—-
» Read more articles on Le Figaro in English
» Read What Happened in France between February 17 and 24
» Le Figaro in English on Facebook and Twitter

Subscribe for
FREE

weekly newsletters.
BonjourParis has been a leading France travel and French lifestyle site since 1995.
Readers' Favorites: Top 100 Books, imports & more at our Amazon store
We update our daily selections, including the newest available with an Amazon.com pre-release discount of 30% or more. Find them by starting here at the back of the Travel section, then work backwards page by page in sections that interest you.
Current favorites, including bestselling Roger&Gallet unisex fragrance Extra Vieielle Jean-Marie Farina….please click on an image for details.
Click on this banner to link to Amazon.com & your purchases support our site….merci!
Leave a reply
Your email address will not be published. Required fields are marked *