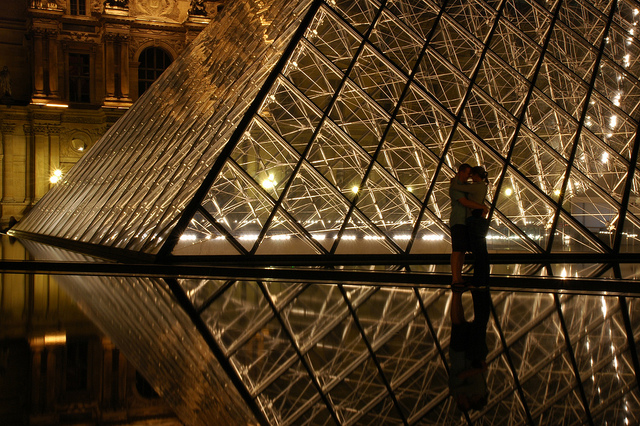 In the wake of the atrocious terrorist attacks in Paris, citizens of the world are uniting in support of France. Many tourists—including overseas visitors who are contributors to Bonjour Paris and France Today magazine—have not canceled their trips, but are instead standing up in solidarity by visiting the city's magnificent monuments, partaking in "Tous Au Bistrot", and shopping the Christmas market on the Champs-Elysées which opened yesterday evening, thanks to a heavy police presence.
But many other travelers are wondering about upcoming travel plans, and if the city is indeed safe to visit. The website for the official Paris Tourist Office has extensive, up-to-the-minute information in the aftermath of recent events. As always, it's advisable to monitor your government's official travel advisories. Information for U.S. citizens traveling and living abroad can be found here. Paris is not (and has not been) on the list.
SNCF and Eurostar are operating trains normally, and flights are taking off and landing at Charles de Gaulle and Orly airports. (Aeroports de Paris advises that travelers allow extra time because of increased security.) The metro lines have been packed with commuters continuing their lives as normal, and only the Oberkampf station (lines 5 and 9) is closed.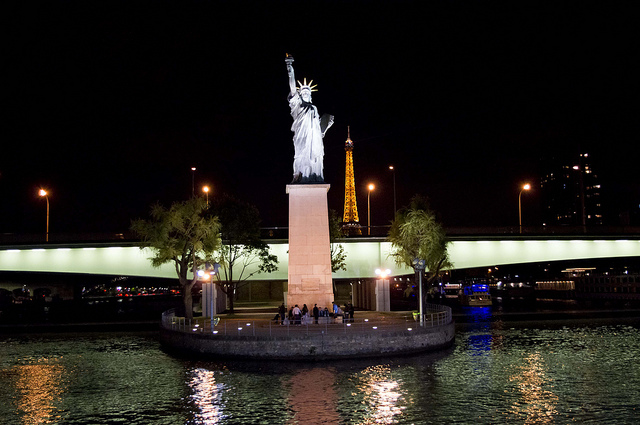 Be prepared to see lots of reinforced security throughout the city. Many Parisians and tourists have told us that they take comfort in the visible presence of French military in the city.
Mass mobilizations have been discouraged (in fact the demonstrations that had been planned around the World Climate Summit have been cancelled).
What are experts in the travel industry saying? Travel Agent magazine queried multiple travel agencies about the impact on tourism. Michelle Weller of Travel Leaders in Houston, Texas says that none of her clients have cancelled travel plans to Paris following the attacks. Wally Jones, a Travel Leaders agent in Phoenix, Arizona, is quoted as saying: "Paris is a highly desired destination and I also feel the traveling public will want to show its support to their citizens by traveling there."
There may be a negative short-term effect on travel to France; Sandy Anderson of Travel Leaders in Coon Rapids, Minnesota reported a few trip cancellations. As quoted by Travel Weekly, a political scientist at the Rand Corporation agrees that some tourists may stay away from the city for the immediate future.
But in the long-term, many travel agents predict that it will bounce back, much as it did in New York post-9/11.
Photo credits: Paris by Pug Girl/Flickr; The Eiffel Tower and the Statue of Liberty in Paris by cremona daniel/Flickr