Paris Photography: Abstract Interior Scenes by Fern Nesson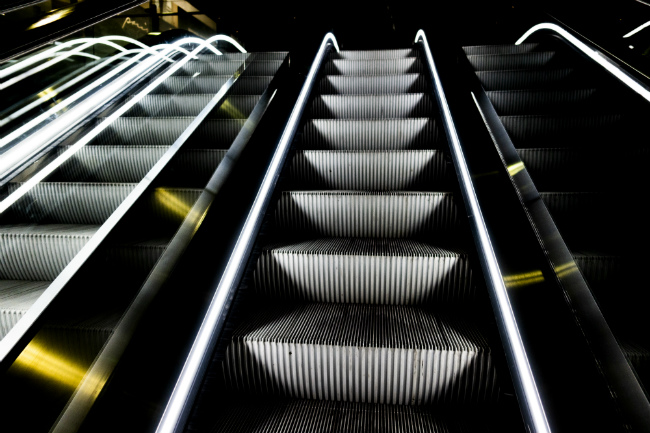 Based in Cambridge, Massachusetts, Fern Nesson is a fine art photographer with an MFA in photography. She visits Paris regularly where she captures interior scenes. Her work is abstract, and brings fresh perspective to lovers of Paris, while also illuminating interesting museum exhibitions and cultural events taking place in the City of Light. This summer she will have a solo exhibition in Arles at VOIES OFF during the famous photography event, Les Rencontres de la Photographie. She also shows her work in several galleries and museums in the U.S. Featured here are photographs from Fern's last three visits to Paris. They were taken at the
Cubisme exhibit at the Centre Pompidou
, the Miro Exhibit at the Grand Palais, the Japonisme exhibit at the Musée des Arts Decoratifs, and at an Artists Book Fair in the Marais. Artist's statement: Roland Barthes asserts that "a photograph is a witness what has been. Every image is an image of death." But Barthes is wrong. The technology of the camera does not dictate the theme of death. That technology is trumped by physics. As Einstein showed us, the equation runs two ways: energy can transform into mass — light and a camera produce the photograph — but mass can transform into energy as well. A photograph may speak to a moment now past, if that is what is desired. Cartier-Bresson's "decisive moments" do precisely that. But a photograph can create its own energy as well. Like Cezanne's paintings, it can live; it can breathe. I use my camera to create life and to defy death. My goal is create living works of art that embody the energy that remains from the past and create new energy to pass on to the future. My images are never constructed. Everything in them is real. They remind us of our own transcendence, embodying the moment when mass becomes energy. In that moment, we know ourselves to be infinite, inextricably a part of the universe. We perceive that, when we die, we will merely change in form. Nothing is ever lost. The energy of those we loved exists forever all around us. And we will too. E = mc2 — Fern Nesson, July 2019
SUBSCRIBE
ALREADY SUBSCRIBED?
BECOME A BONJOUR PARIS MEMBER

Gain full access to our collection of over 5,000 articles and bring the City of Light into your life. Just 60 USD per year.

Find out why you should become a member here.

Sign in

Fill in your credentials below.
Based in Cambridge, Massachusetts, Fern Nesson is a fine art photographer with an MFA in photography. She visits Paris regularly where she captures interior scenes. Her work is abstract, and brings fresh perspective to lovers of Paris, while also illuminating interesting museum exhibitions and cultural events taking place in the City of Light. This summer she will have a solo exhibition in Arles at VOIES OFF during the famous photography event, Les Rencontres de la Photographie. She also shows her work in several galleries and museums in the U.S. Featured here are photographs from Fern's last three visits to Paris. They were taken at the Cubisme exhibit at the Centre Pompidou, the Miro Exhibit at the Grand Palais, the Japonisme exhibit at the Musée des Arts Decoratifs, and at an Artists Book Fair in the Marais.
Artist's statement:
Roland Barthes asserts that "a photograph is a witness [to] what has been. Every image is an image of death." But Barthes is wrong. The technology of the camera does not dictate the theme of death. That technology is trumped by physics. As Einstein showed us, the equation runs two ways: energy can transform into mass — light and a camera produce the photograph — but mass can transform into energy as well.
A photograph may speak to a moment now past, if that is what is desired. Cartier-Bresson's "decisive moments" do precisely that. But a photograph can create its own energy as well. Like Cezanne's paintings, it can live; it can breathe.
I use my camera to create life and to defy death. My goal is create living works of art that embody the energy that remains from the past and create new energy to pass on to the future.
My images are never constructed. Everything in them is real. They remind us of our own transcendence, embodying the moment when mass becomes energy. In that moment, we know ourselves to be infinite, inextricably a part of the universe. We perceive that, when we die, we will merely change in form. Nothing is ever lost. The energy of those we loved exists forever all around us. And we will too.
E = mc2
— Fern Nesson, July 2019
Lead photo credit : Escalators at the Musée D'Orsay. Photo: Fern Nesson
---
---
Comments