It's Curtains for the Pinacothèque de Paris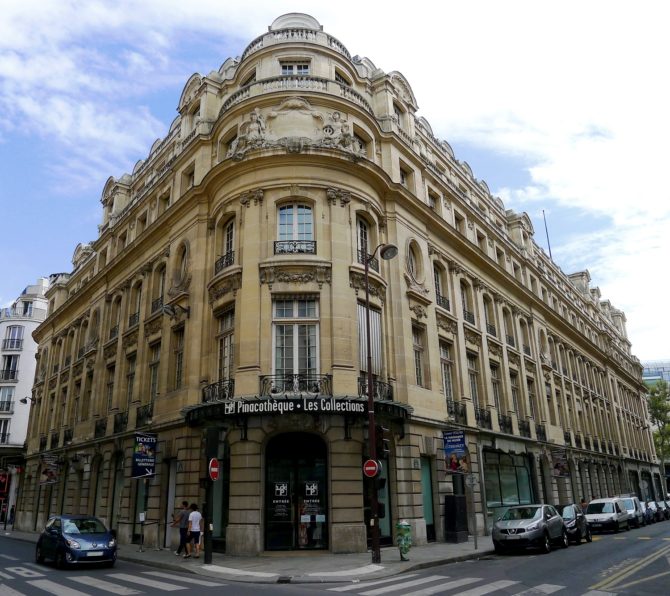 The Pinacothèque de Paris closed it's doors on February 15 citing dwindling attendance, cutting short the current exhibition Karl Lagerfeld, a Visual Journey that was set to run until March 20.
One of France's rare privately funded museums, the Pinacothèque was originally established in the 10th Arrondissement in 2003, and reopened in 2007 at its two current sites of 2,000 m2 and 3,000 m2 respectively in the pricey Madeleine district of the capital.
Marc Restellini, President of the Pinacothèque de Paris, said that the sudden decision to close was forced by the mortiferous economic climate largely related to the attacks of November 13. "The Pinacothèque suffered like all museums in Paris an impressive drop in visitors and can no longer maintain such expensive sites" he said, "We also regret not having been selected for the project developed with the Pershing Gécina group and the famous architect Rem Koolhaas". Presented for candidacy in the competition "Reinventing Paris ", the building of 50,000 m² which the Pinacothèque intended to develop in Porte Maillot, was not selected by the jury of the City of Paris, La Croix reports.
The Pinacothèque's holding company Art Héritage France had already been placed in receivership by the court on November 3, before the Paris attacks, according to a report by Le Point Culture.
Mr Restellini adds that the Pinacothèque of Paris remains a prestigious brand that will continue to operate internationally and develop its museum projects abroad. The permanent collections will be redeployed to Singapore, a site that opened recently in May 2015, and other future Pinacothèque de Paris sites abroad. He hinted at a return to Paris in three to four years, at a yet undisclosed location, with one site focused on contemporary art and another dedicated to sculpture and primitivism.
No official reaction to the closing of the cultural institution has been made public at this time from either the Mayor of the City of Paris or Karl Lagerfeld, whose photography work was the subject of the truncated exhibition.
So it may not be a goodbye, after all, but closer to the literal translation for au revoir … until we see you again.
Leave a reply
Your email address will not be published. Required fields are marked *