The Art of Spiegelman: A Pompidou Exhibition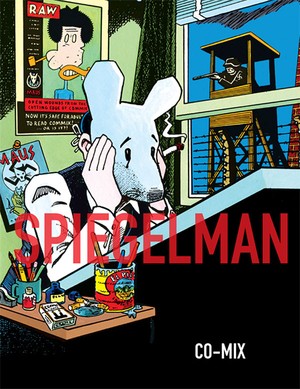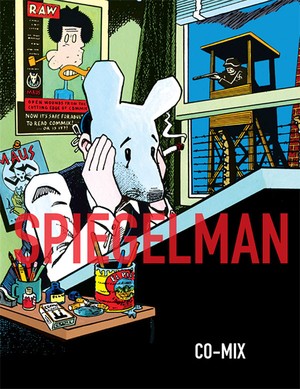 For the next two months Paris pays homage to one of Graphic Art's most renowned and celebrated contributors as the Pompidou Centre opens its doors to the colourful career of Art Spiegelman.  Whether a comic book enthusiast or relative newcomer to the genre, this exhibition stands as a dynamic and fascinating means of accessing a powerful if often over-looked art form.
The exhibition is a perfect opportunity to acquaint yourself with Spiegelman's work. A New Yorker of European descent, Spiegelman is most noted for his autobiographical masterpiece "Maus", first published in 1986, which recounts the story of the extermination of Polish Jews during the Holocaust. The book is most notable for its inventive stylistic portrayal of Jews as mice and Nazis as cats, and earned him the 1992 Pulitzer Prize; the first ever to be attributed to a graphic novel.  Published in more than eighteen languages, and raking in dozens of awards, this emotive work stands as one of the most ground-breaking and important graphic novels of our time.
Following this success, Spiegelman has continued to prove himself as a master of introspection and sensitivity. In sharp contrast to his 9/11 response "In the Shadow of No Towers", his numerous publications for children reveal his versatility as an artist. These works and more are available in their entirety for visitors to read. The exhibition also offers a detailed look at his earlier activities, namely his involvement in the counter-culture of late sixties America as an influential voice in the underground comics scene. With large spreads dedicated to his editorial involvement in the "RAW" review and illustrations for the "New Yorker", this exhibition also stands as testament to Spiegelman's enduring commitment to the promotion of comic book culture.
It is this rich diversity that the exhibition so lovingly illustrates. In keeping with his recent publication of "MetaMaus", a detailed look at the construction of "Maus", this retrospective promises to satisfy any and every question concerning Spiegelman's craft. The display of hundreds of original drawings, photographs, large-scale prints and research materials grants us intimate insight into the methodology behind his main works. Undeniably an archivist's dream, the exhibition's lay-out is also an instantly-accessible way of approaching his work. With preparatory sketches placed alongside final computer-edited versions, visitors are offered a rare look at the development process of his art, whose rough pen strokes bring an immediacy and realism to the more polished works we are familiar with. In this way, we are also able to trace his evolving drawing style across the exhibition. A sort of visual representation of his thought process, we are also given a greater appreciation of the time and consideration invested in his works.
Fanatical obsessing aside, the exhibition is at heart an engaging and vibrant display of the artistic possibilities of Graphic Art. A medium for intellectual expression as much as artistic vigour, Spiegelman's belief in the comic book to transcend age barriers, and still remain relevant to modern society, stands as the enduring message behind this thoughtful tribute. A stimulating and rare artistic treat not to be missed.
Pompidou Centre BPI (Bibliothèque publique d'information): 21st March – 21st May 2012, 12:00 to 22:00

Subscribe for
FREE

weekly newsletters.
BonjourParis has been a leading France travel and French lifestyle site since 1995.
Readers' Favorites: Top 100 Books, imports & more at our Amazon store
We update our daily selections, including the newest available with an Amazon.com pre-release discount of 30% or more. Find them by starting here at the back of the Travel section, then work backwards page by page in sections that interest you.
Current favorites, including bestselling Roger&Gallet unisex fragrance Extra Vieielle Jean-Marie Farina….please click on an image for details.
Click on this banner to link to Amazon.com & your purchases support our site….merci!
Leave a reply
Your email address will not be published. Required fields are marked *
Comments