Paris on Christmas Day – There's More to Do Than You Think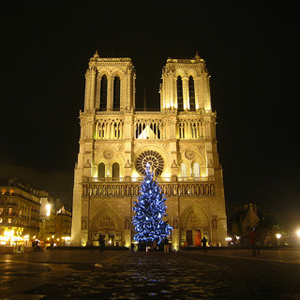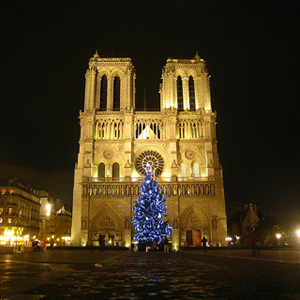 My very first trip to Paris, I happened to arrive on Christmas eve.
I had spent the previous few weeks in London, taking in the chilly weather and warm sights. Taking the Eurostar into Paris, travelling in first class, I was treated to some holiday-themed cuisine, which was surprisingly delicious (after all, my expectations were consistent with my experience on airplanes). The meal ended on a sweet note, with a yule log dessert.
So there I was, in Paris. Quickly, I checked into my hotel and decided to head over to Notre Dame and witness my first (and only) mass. I'm not catholic, but as I stood witness in the shadows, there was a lot of beauty to be found within the enormity of the ceremony. And the cathedral was stunning, of course.
The next day, however, I awoke to disappointment. Gingerly, I dashed to the hotel lobby, ready to explore Paris. It was then that the hotel's concierge informed me (with a cruel smirk) that everything in Paris was closed today. I was devastated.
Defying him, however, I ventured out. My first destination, right across the street: The Eiffel Tower. Open.
It is there that I ended up meeting fellow travellers and together we've found that all is not as it seems. Certainly, Paris on Christmas day is quiet, with many small shops and museums closed…but there's still plenty of adventure to be found.
So if you find yourself in Paris on this fateful day, fret not. Here's a handy list of some options of things to do in Paris on Christmas day:
Climb The Eiffel Tower. Take the stairs
Take in modern art at the Centre Pompidou
View the art on display at Musée Jacquemart-André, created from the private home of Édouard André and Nélie Jacquemart. The museum displays art that the couple has collected
Come face-to-face with movie stars and figures such as Albert Einstein at The Musée Grevin, one of the oldest wax museums in Europe
See the city from the Grande Roue Ferris wheel
Visit Parisian cemeteries like Père Lachaise, Montparnasse, Montmartre, or Passy
Shop your credit card limit away and enjoy a comforting meal at one of the many cafés on the Champs-Elysées and in the Marais' Jewish district. There are also many restaurants open in other neighbourhoods, but it is a good idea to call or email in advance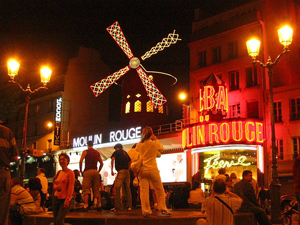 Take in a show at Opéra de Paris, Moulin Rouge or Lapin Agile.
Take a trip to Disneyland Paris (Metro & RER will be running)
Watch a movie (in French or English). Most cinemas will be open.
Take a boat ride on the Seine.
Surprisingly, there are many more things to do on Christmas day than mentioned here, and certainly more than can be done in just a day.
But you know what my favorite thing to do is? Just walking the cobbled streets of Paris, drinking in its festive beauty. Sometimes, just that alone, is enough.
photo 1 by Groume [CC BY-SA 2.0], via Flickr
photo 2 by Paul Downey [CC BY 2.0], via Flickr
photo 3 by Leo-setä [CC BY 2.0], via Flickr
Leave a reply
Your email address will not be published. Required fields are marked *
Comments