How to Get French Country Decorating in Your Home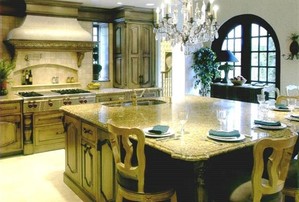 French Country Decorating is a popular trend that fits into any kind of home from a country-style house to an elegant mansion. This décor is comfortable yet stylish. Homey but also graceful. Soft tones, quality woodwork, and even some frilly items make their way into a French Country décor that is reminiscent of old-style Europe. It's a style that pops!
This French style of decorating is interesting and eclectic as it combines old and new, the vintage with the modern. Now, that's my kind of decorating—mixing and matching different things I like from different time periods. With French Country decorating, choosing just a few things such as colors and decorations will help you achieve the look you want.
1. Soothing tones and soft colors
While older French styles boasted bolder colors, such as red and yellow, the newer French décor has softened to include more neutral tones. This includes walls, curtains—whatever! Something fun to incorporate into neutral themes are splashes of color, such as a red cabinet placed in an all-white kitchen. Curtain fabrics are delicate and subtle, too, and are made to go all the way to the floor. All of these paler tones can be offset with the darkness of wood furniture or bright accent pieces.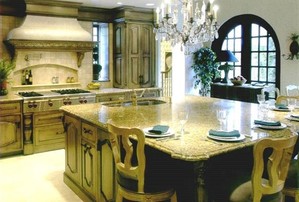 Image Source: thekitchendesigner.org, (CC BY-SA 2.0), via flickr
2. A mix of antique and modern
Speaking of furniture, the French Country decorating style incorporates items such as an old armoire with a newer dining room set. A bedroom might have a distinguished four poster bed but also have modern decorations—a vase, pictures, a clock—spread out in the room. That's the fun part! Mixing vintage items with newer, unique pieces is one of the integral parts of French décor that makes it so appealing.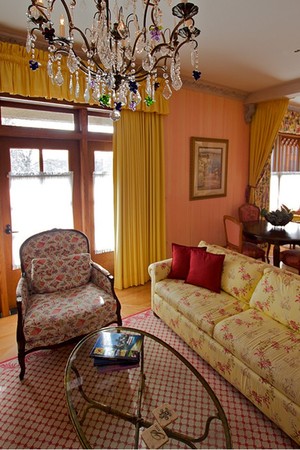 Image Source: Mike Miley, (CC BY-SA 2.0), via flickr
3. Amazing architecture
Many homes already have elements of old-style architecture to grace the French décor look. Arched doorways are absolutely perfect, as are elegant wood staircases. A stone fireplace is also a common element in French Country decorating. If your home doesn't already have these things, you may not be able to add them, but there are many other things you can add to your home in order to achieve this beautiful style.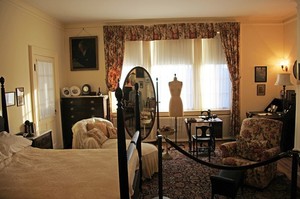 Image Source: Tim Evanson, (CC BY-SA 2.0), via flickr
4. Elements of French décor
Whatever type of home you have, you can surely make it what you want with a few items that are indicative of the French Country style. If you like antiques, you're in luck. Old armoires are perfect for the dining room, the bedroom, or even in the living room to hide the television. Look for antique beds, desks, chairs, and dining tables. Real wood adds elegance, but distressed wood also adds its own charm.
Paint the walls in neutral tones—pale and soothing. Hang long, flowing curtains. Add lace and ruffles to pillows or lamp shades. A chandelier is always a nice touch to bring a sparkling elegance to a room. Add interest with vintage decorations as well as new mixed in. Add bold contrast with dark, rich woods. Adding several of these elements will help you enjoy the beauty and comfort of the French Country décor. Voila!
Tiffany Faming is a passionate writer and English teacher. She loves France and has visited many places such as Paris, Lyon, Rouen, and Montreuil. She recommends CouponCodeCentral.com as a great place to save money for your home.
Leave a reply
Your email address will not be published. Required fields are marked *