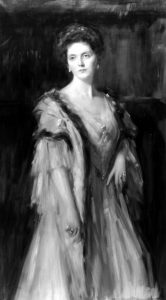 American author and manners maven, Emily Post, said of the subject:
"Manners are a sensitive awareness of the feelings of others. If you have that awareness, you have good manners, no matter what fork you use."
Regardless of where you go in the world, and regardless of which fork you use, I have found that manners really do matter. As a traveler and citizen of the world, it's especially important to respect the cultures of others and travel to a destination with an open mind and a curious heart.
There is a well-known (and misinformed) stereotype about French people: the French are rude. This has not been true in my experience, nor in the experience of many people I know who have visited and lived in France. It's all a matter of context. In order to maximize positive experiences during your visit, there are a few basic rules to abide by in the city of Paris (and in any foreign city, really).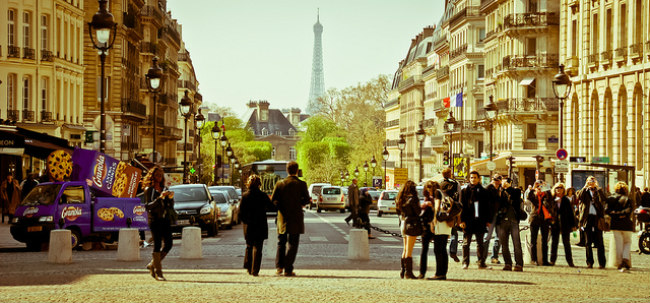 Here are five etiquette tips for making sure that your visit to Paris goes off without a hitch, so that you may enjoy all that the city – and the people there – have to offer.
Speak in French, no matter how rusty (or butchered) it may be
Okay, so maybe it has been over a decade since you last uttered the phrase: "Bonjour, ça va?" in your high school French Basics class. Fear not! There are many great online resources for brushing up on your French (or learning it as a beginner), such as free podcasts like The French podcast, where you can listen to podcasts spoken at varying degrees of difficulty. Radio broadcasts by France Info— slightly comparable to NPR in the U.S. or the U.K.'s BBC– provide current news stories which are repeated throughout the day, providing repetition which is so helpful when learning a language.
French people will appreciate you making an effort to speak to them in their language, no matter how badly you butcher the rolling "r" sound or how strong your American accent is. Give it a try. It's all part of the joy (and terror) of travel.
Try the local food
You wouldn't go to Kansas City and buy barbecue ribs in the frozen food section of the grocery store; you would eat at one of KC's many famous barbecue institutions, like Arthur Bryant's. You wouldn't go to southern California and dine on McDonald's over In-N-Out burger (the famous local burger fare). So why go to Paris and only eat at McDonald's or Starbucks or the hotel cafe? You're in France, the food capital of the world! (In the opinion of many, at least.) So, abandon your textural hang-ups and apprehension about buttered snails, because you only live once and now is the time to eat duck, snails, and cheeses that stink to the high heavens but taste oh-so-good.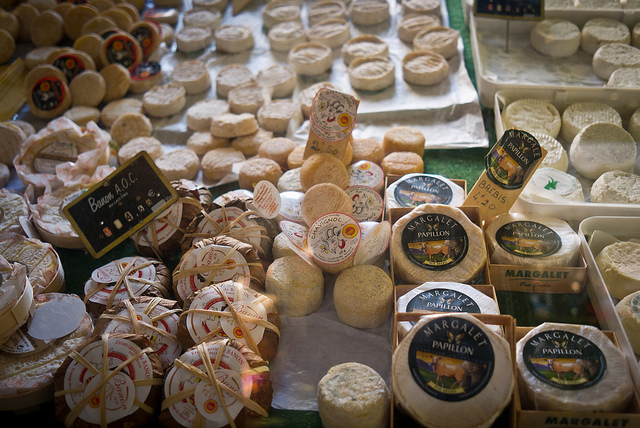 Make an effort to learn about the culture 
Paris is rich in culture in nearly every area of interest: Impressionist art, World War II history, chic fashions, New Wave film, theater, food, classic perfumes, wine, ballet, catacombs housing thousands of bones of the dead, and more. So seek out several subjects of particular interest and pursue learning about them on your trip. There is so much to be discovered. Travel guidebooks, like those published by Lonely Planet and Rick Steves, give great overviews about the history of Paris and where to find its best cultural offerings.
Be respectful of Parisians and their traditions
One gripe I've heard about us Americans – and this will come as a shock to no one – is that we can be a bit loud, boisterous and, I'll say it (and have been guilty of it myself) – obnoxious. There's nothing wrong with being lively and letting out a big belly laugh, but there's a time and a place for it. For instance, Notre Dame Cathedral is one place that is not très welcoming of rowdy antics. So, save the shenanigans for fun, noisy nights by the Seine during summer.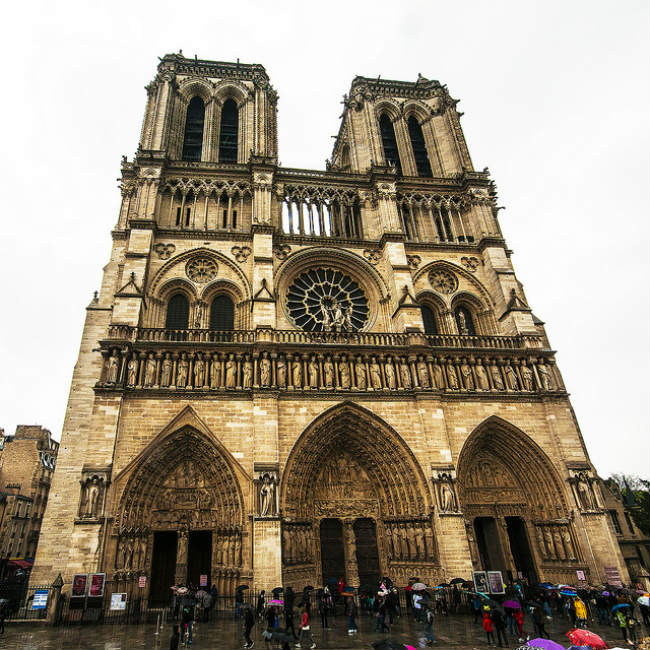 Don't compare the French thing to its American counterpart (i.e. French Coca Light versus American Diet Coke)
"Oh baby, baby it's a wild world," sings Cat Stevens. And the beauty of this great, big, wild world is that there are so many wildly different things – people, foods, art, viewpoints, religions, bookshops, and flavors of Baskin-Robbins' ice creams and Amorino's gelatos.
Embrace the differences and celebrate them. French bread is not like American bread. French people are different than American people. Depending on circumstance and the person, French behaviors can be vastly different than American behaviors. And the French language is different (and, in this writer's opinion, far more beautiful) than the Germanic English one written here. It is these differences which make travel so enticing and engaging – there is always something to learn, appreciate, understand, and be open to embracing.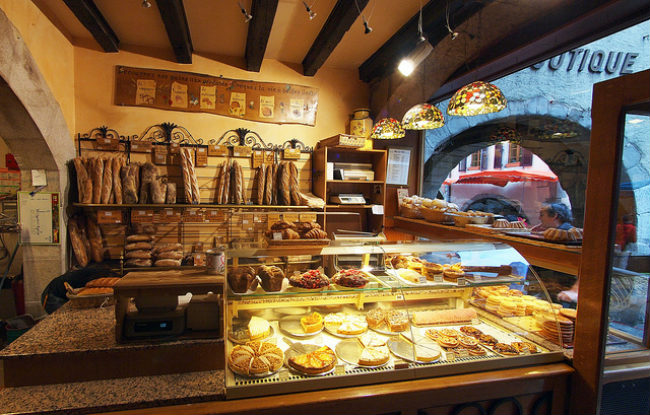 So keep your eyes wide, your ears open, and your manners top-notch. Life is too short to be anything less than kind and polite, especially while traveling this wide world.
Image Credits: Brooklyn Museum – Emily Post – Emil Fuchs / Wikipedia / Public Domain / Emil Fuchs – Online Collection of Brooklyn Museum. Eiffel Tower, Paris by Gary Ullah/Flickr. I love Cheese by x1klima/Flickr. Notre Dame Cathedral by bvi4092/Flickr. French bakery in Annecy, France by JohnPickenPhoto/Flickr.