Enter an Arctic Fantasy this Christmas at Galeries Lafayette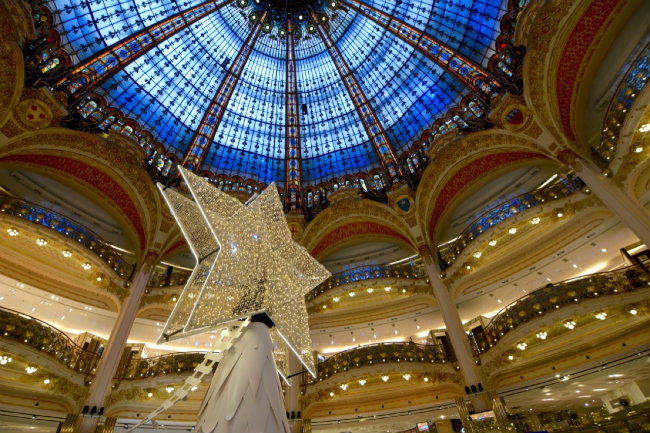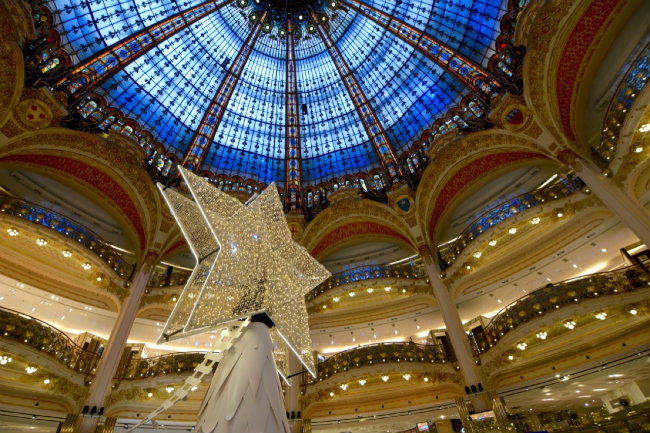 It's almost the most wonderful time of the year: Galeries Lafayette reveals its much-anticipated holiday decorations. On Sunday, with a theme of 'An Amazing Arctic Christmas,' a crew feverishly began transforming the legendary Haussmann location into a winter wonderland.
The theme follows the adventures of a polar bear and its cubs. Due to the shrinking ice fields at the North Pole, the polar bears are in search of a new habitat, which is found at Galeries Lafayette.
In conjunction with the holiday décor, the store has partnered with Wild-Touch, a non-profit organization created by Luc Jacquet, Oscar-winning director of the 2006 movie, March of the Penguins. The aim is to bring awareness to the Arctic, along with the importance of protecting biodiversity and the planet. Exclusive photos from Antarctica will be displayed on the 8th floor beginning November 8th, as well as educational workshops for children and two in-store conferences conducted by Wild-Touch.
Intricate paper shaping creates the Arctic Christmas vision of French artistic director, Lorenzo Papace. All of the displays, including the massive tree beneath the stained-glass dome, are made from paper, a first for Galeries Lafayette.
The fanciful new world is brought to life by Ferris wheels, cable cars and an app. Shoppers can download the free app, and from the 2nd floor, use their smartphones or store-provided tablets, to animate the décor. During this 360-degree virtual experience, a polar bear walks through the snow, climbs the Christmas tree and walks across a snow-covered bridge.
The Christmas tree will be inaugurated on November 8th and revealed to the public on November 9th. From December 1-24, at the 55 Galeries Lafayette stores around France and on galerieslafayette.com, an Advent calendar window will open, revealing a prize from brands such as Sisley, Nuxe, Burberry and Lancôme. Santa portraits are available on the 5th floor from November 8-December 24.
Leave a reply
Your email address will not be published. Required fields are marked *