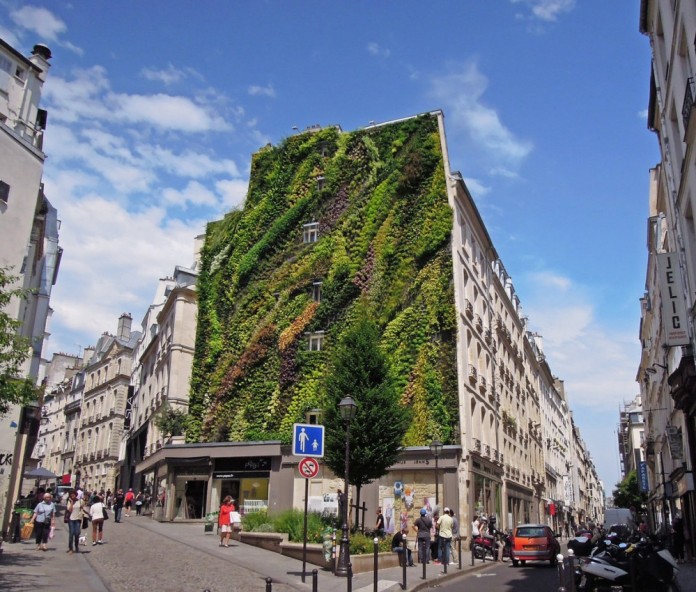 Paris has been a champion of sustainability as long as I can remember. Well prior to hosting the Paris climate accords signed in December of 2015 and endorsing their support in the agreement reached this month, Parisians long ago installed minuteries (or timers) for lights in hallways and bathrooms, constructed buildings to maintain heat in winter and promote cross-ventilation in summer, promoted fabric shopping bags rather than plastic or paper ones, championed recycling in regular refuse collection, supported transportation by bicycles and scooters and electric vehicles.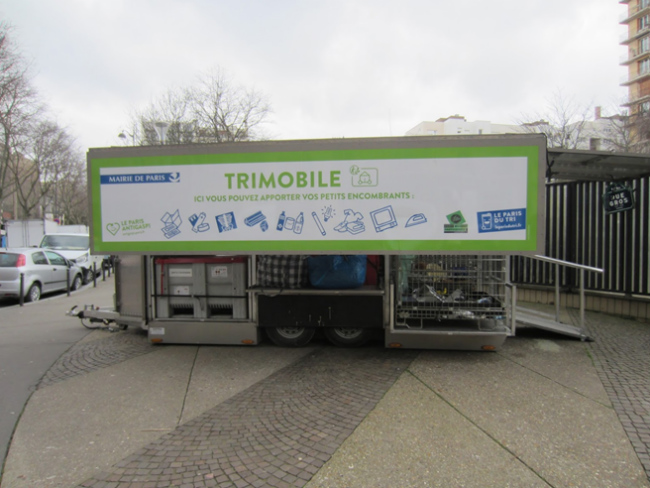 The Trimobile, a recycling van that rotates through neighborhoods, brings a new dimension of sustainability to people ready to pass along anything from an appliance to a pair of shoes to someone else in the community who might be able to use the item. Buildings are cleaned on legally mandated schedules, maintenance crews minimize the need for serious repairs, and French women buy the best quality clothing they can afford then wear it as long as they can.
This attitude of retaining or repurposing a material, of renovating rather than destroying, of rejecting the impulse to throw out what is used and replace it with something new, resonates deeply within the hearts of Parisians. After all, this is a culture where kings and queens of cuisine struggle to utilize every last edible part of a plant or animal.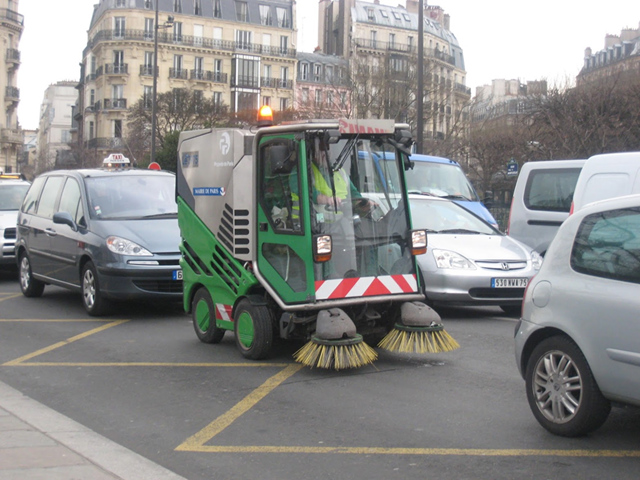 This December, the desire to minimize impact on a finite planet inspired environmentally-conscious resident Jill Le Grand to reject both traditional and artificial Christmas trees, both with negative – although different – effects. Instead, she contemplated the underlying significance of a tree: it's a platform for brightness, a shelter for gifts, and a home for meaningful memories.
With these thoughts in mind, she constructed a 2018 tree out of books from her family's own library. Carefully stacked and balanced, they form a meta-message of inspiration, diversity, and, above all, intention, as well as providing an enchanting focal point for her living room, a stand for ornaments collected across lifetimes and shared experiences, and a dedicated depot for family holiday gifts. Bamboo sticks hold ornaments made from a photo of Jill when she was eight years old, a plaster cast of her infant daughter's foot, a snow globe from a trip to the North, an image of blueberries from a visit to Maine. Poinsettias add color and seasonal life.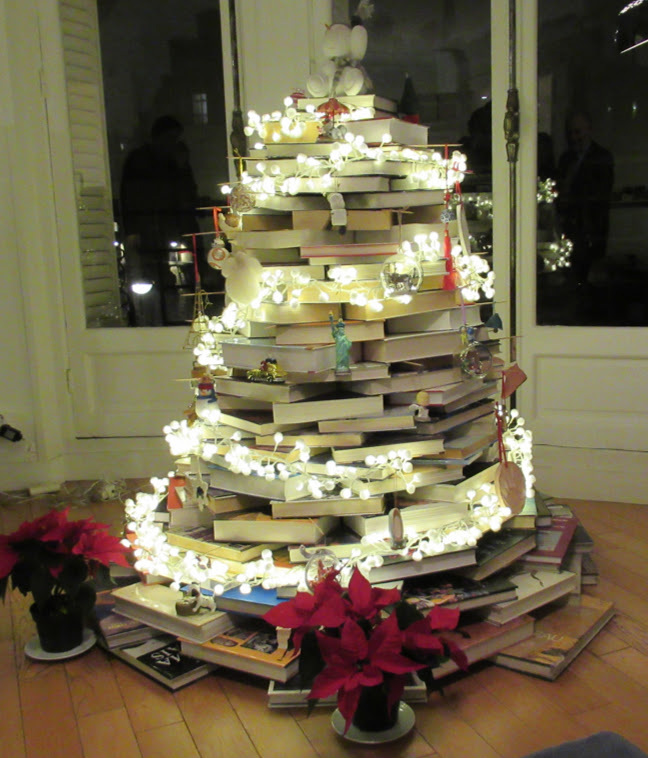 Constructing her tree brought Jill the unexpected dividend of warm memories from each book. She replayed these as she touched a cover, leafed through pages. She remembered times and places past, just like Proust and his madeleines, and smiled as the past again became present. She appreciated the ever-renewing miracles of the season through her modern interpretation of a very old tradition.
With the help of her daughter and her husband, aided by photographs she took before removing the books from their shelves, the books borrowed for the 2018 tree will return to their homes in January, ready to await another reading and – who knows – perhaps another tree next year?