Celebrating May 1 in France with Muguet de Mai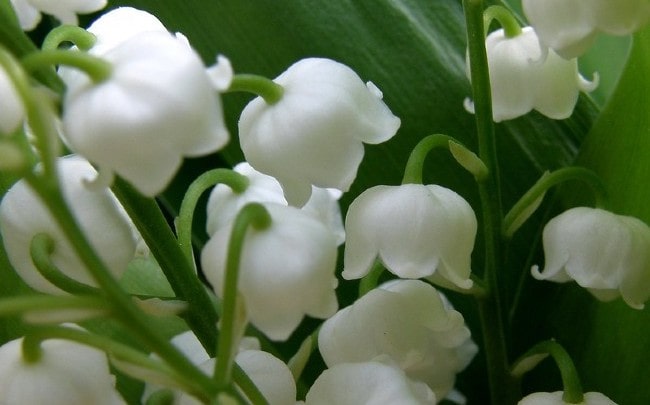 You know it's May in France when sprigs of fragrant 'muguet' (lily of the valley) are sold by vendors from pop-up stands on seemingly every street corner. The flowers are said to bring good luck, and they are given in abundance to friends, family, and neighbors. Le 1er Mai, the first of May or May Day, is an important holiday in France; the fête du travail (International Worker's Day) is marked by annual labor demonstrations, along with this centuries-old floral tradition.
Last year was different because of the coronavirus pandemic. Flower shops were closed, and the traditional sale of lily of the valley were tightly restricted to boulangeries, supermarkets, and other essential businesses. But this year, with the gradual easing of lockdown restrictions in May, we're anticipating a plethora of muguet. Florists have become quite skilled at click'n'collect sales, and perhaps the usual stalls will pop up in street markets and on street corners. After all, it's not May Day without the pretty white bells!
The custom of offering muguet bouquets on May 1st goes back to medieval times, but it wasn't officialized until 1561, when King Charles IX offered the flowers to every lady in his court to celebrate le premier mai. And so this lovely gesture became an official French tradition, ushering in the spring season. Pictured below: A photo from the archives of the Bibliothèque nationale de France, depicting some ladies in 1911 proudly wearing their bouquets of muguet.
Lead photo credit : Clochettes de mai / bells of May. Photo credit: OliBac/ Flickr
More in Lily of the Valley, May 1, May Day, muguet
---
---