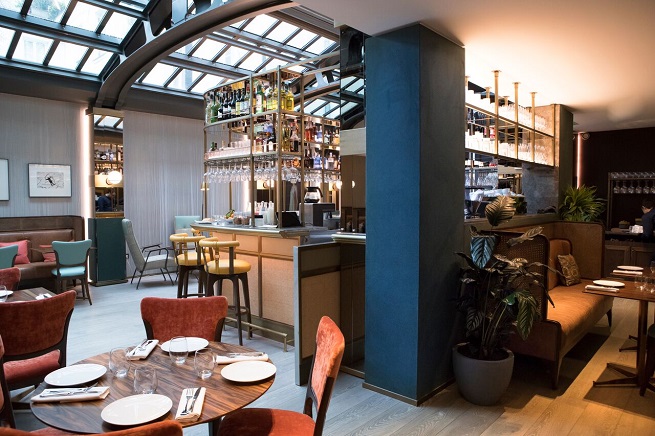 After a soft launch at the end of last year, the new 5-star boutique hotel Maison Bréguet has now fully opened its doors to welcome the new year, and new guests, to the 11th arrondissement.
Located on rue Bréguet from where it takes its name, Maison Bréguet is the latest addition to a changing part of the Bastille area. The hotel's opening follows the launch of many new ventures nearby– including wine bar Coup d'oeil, artisan patisserie Emma Duvéré, and coffee shop Paul and Rimbaud– which have given a new buzz to the neighborhood. The hotel aims to provide guests with a pied-à-terre in the city; Maison Bréguet's location is perfect for visitors looking for more authentic "Parisian" stay.
Hidden behind a fresh white façade, Maison Bréguet offers 53 bedrooms which have been designed with the hotel's home-from-home ethos in mind. With a color palette of light wood and lots of neutrals, the décor is simple and understated, but also has a touch of luxury thanks to the hotel's use of fine furnishings emphasizing traditional craftsmanship. Big beds, soft linens, and blackout curtains have also been chosen to ensure perhaps the most luxurious thing of all, a good night's sleep. The rooms are also surprisingly spacious, with large windows allowing plenty of light, as well as a classic view of the iconic Parisian rooftops. Some larger rooms boast a small terrace, while two attic rooms offer a view over the Bastille's Spirit of Liberty. For a truly unique experience, Maison Bréguet even offers a small 3-bedroomed house which comes with its very own garden.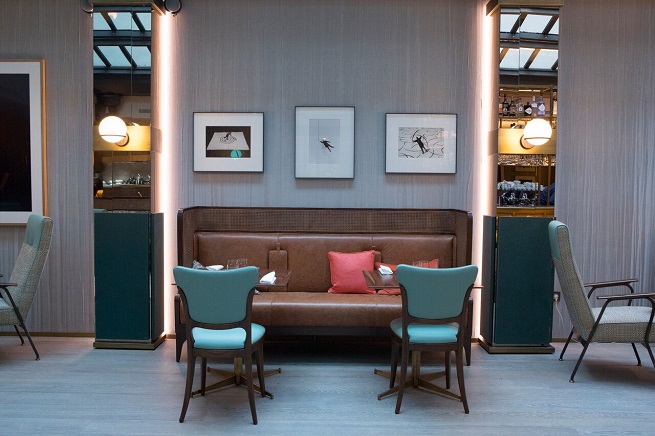 Another reason to stay is is the hotel's wellness area. Often hard to find in Parisian boutique hotels given the size, Maison Bréguet has made good use of its space to provide guests with their own private sanctuary in Paris. Although the small but functional fitness room won't appeal to everyone, the sauna, hammam, and large pool will be harder to resist, and it would be easy to while away an hour enjoying the peace and quiet.
Already touted as one of the newest and most fashionable addresses to enjoy a cocktail, the hotel's restaurant is also sure to entice nearby locals as well as guests, with celebrated restaurateur David Lanher chosing Maison Bréguet as the home of his latest venture. Offering simple, home-made dishes with fresh and local market produce, the restaurant is set to be popular with evening diners as well as weekend brunchers, especially with its private location and wonderfully large conservatory area.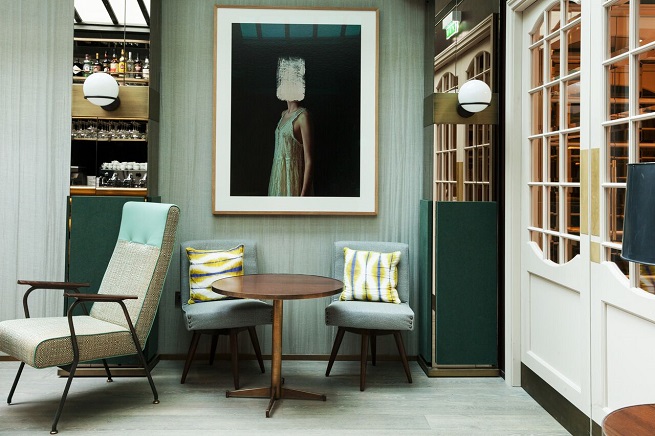 Once Maison Bréguet is all settled in to its new home, the restaurant and bar will also host events such as evening concerts and readings, open to both guests and non-guests. The hotel has also commissioned well-respected artists, musicians and writers as "Friends of Maison Bréguet" to decorate the hotel's walls, select pieces for the small shop, and curate the library for a more personal touch and a community feel. These insider recommendations, as well as the hotel's monthly agenda of secret events and addresses, add the finishing touches to Maison Bréguet's plan of providing guests not only with a home-way-from-home experience, but also the chance to live "la vie parisienne," if only for a weekend.
8 rue Breguet, 75011, Hotel Tel: +33 (0) 1 58 30 32 31, Restaurant Tel: +33 (0) 1 43 38 04 31, Website: www.maisonbreguet.com. A recent search found room rates from 218 euros per night.