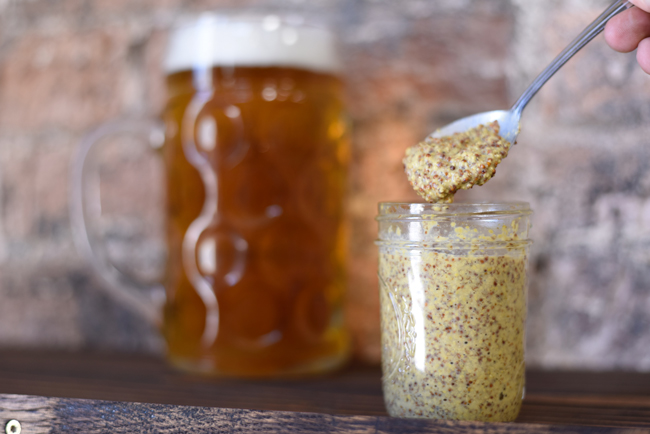 Canada, on the whole, has a penchant for apologizing and I wouldn't be surprised if my homeland soon apologized for the lack of mustard on the shelves of French shops. The great French mustard drought of 2022 was in part responsible due to Canada's crop shortage of mustard seed. That, combined with rampant stockpiling, are the reasons French épiceries are bereft of the tangy condiment. About 80% of the mustard seeds used in French mustard are grown in Canada's prairie provinces. Mustard producers were well-aware of the Canadian crop damage and assumed they could make up the shortfall from mustard seeds from Russia and Ukraine. Of course, Russia's invasion of Ukraine has made this impossible. Mustard Plant in Grant Park. Photo credit: mrjoro at Creative Commons The French, who pride themselves on the patrimony of their
local "made in France" products
, were a little shocked to learn that the Dijon for their vinaigrettes depended on a multinational supply chain. Most Europeans seems to be weathering the shortage, but some citizens stockpiled the condiment. In shops where mustard is still on the shelves, the quantity has been rationed to one pot per customer. For centuries, France's national cuisine has depended on mustard for its zing. Typically, the French consume a kilo per person per year, making France the world's largest consumer of mustard. Much of it is the
Dijon
variety, a condiment that comes with a nose-tingling kick, not the sweeter, neon-yellow sauce squeezed onto British and North American hot dogs, which  gets most of its, ahem, distinctive color from the addition of turmeric. Hot dogs © Jay Wennington on unsplash The dominant varieties of French mustard are the pale Dijon and the darker Bordeaux mustard. Dijonaise makes up 85% of mustard consumed in France. The best-known brands are Amora, Grey Poupon, and Maille. Nevertheless, even in Dijon, the capital of mustard, where mustard making dates back to 1634, even little jars are hard to find. Adding to the shortfall of Dijon mustard is the French rule – of course there's a rule – that Dijon mustard must be made from brown seeds (Brassica juncea) or black ones (Brassica nigra). A total of 157,000 tons of these seeds come from Canada. Let's scrape the bottom of the mustard barrel for a little history. Mustard seeds © Nisuda Nirmantha at unsplash
SUBSCRIBE
ALREADY SUBSCRIBED?
BECOME A BONJOUR PARIS MEMBER

Gain full access to our collection of over 5,000 articles and bring the City of Light into your life. Just 60 USD per year.

Find out why you should become a member here.

Sign in

Fill in your credentials below.
Canada, on the whole, has a penchant for apologizing and I wouldn't be surprised if my homeland soon apologized for the lack of mustard on the shelves of French shops. The great French mustard drought of 2022 was in part responsible due to Canada's crop shortage of mustard seed. That, combined with rampant stockpiling, are the reasons French épiceries are bereft of the tangy condiment.
About 80% of the mustard seeds used in French mustard are grown in Canada's prairie provinces. Mustard producers were well-aware of the Canadian crop damage and assumed they could make up the shortfall from mustard seeds from Russia and Ukraine. Of course, Russia's invasion of Ukraine has made this impossible.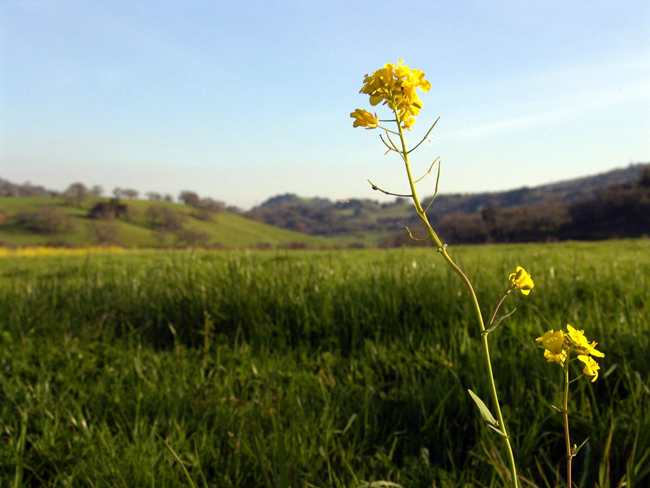 The French, who pride themselves on the patrimony of their local "made in France" products, were a little shocked to learn that the Dijon for their vinaigrettes depended on a multinational supply chain.
Most Europeans seems to be weathering the shortage, but some citizens stockpiled the condiment. In shops where mustard is still on the shelves, the quantity has been rationed to one pot per customer.
For centuries, France's national cuisine has depended on mustard for its zing. Typically, the French consume a kilo per person per year, making France the world's largest consumer of mustard. Much of it is the Dijon variety, a condiment that comes with a nose-tingling kick, not the sweeter, neon-yellow sauce squeezed onto British and North American hot dogs, which  gets most of its, ahem, distinctive color from the addition of turmeric.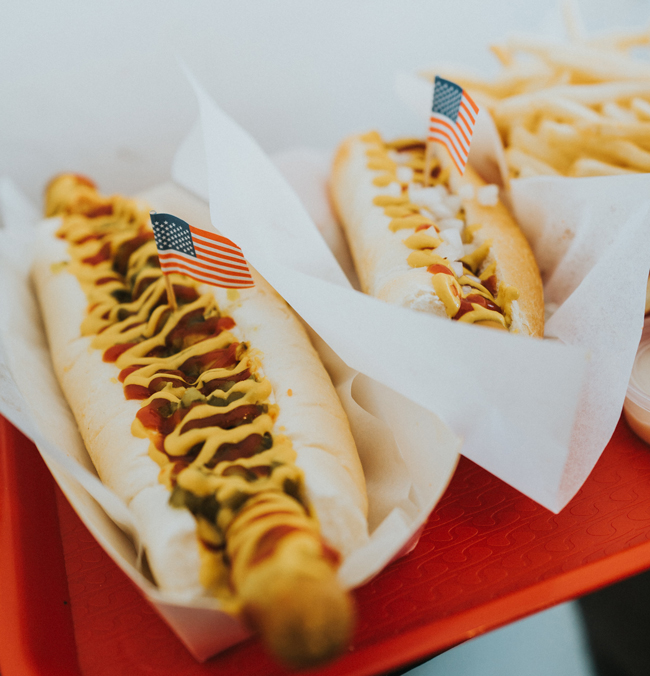 The dominant varieties of French mustard are the pale Dijon and the darker Bordeaux mustard. Dijonaise makes up 85% of mustard consumed in France. The best-known brands are Amora, Grey Poupon, and Maille. Nevertheless, even in Dijon, the capital of mustard, where mustard making dates back to 1634, even little jars are hard to find.
Adding to the shortfall of Dijon mustard is the French rule – of course there's a rule – that Dijon mustard must be made from brown seeds (Brassica juncea) or black ones (Brassica nigra). A total of 157,000 tons of these seeds come from Canada.
Let's scrape the bottom of the mustard barrel for a little history.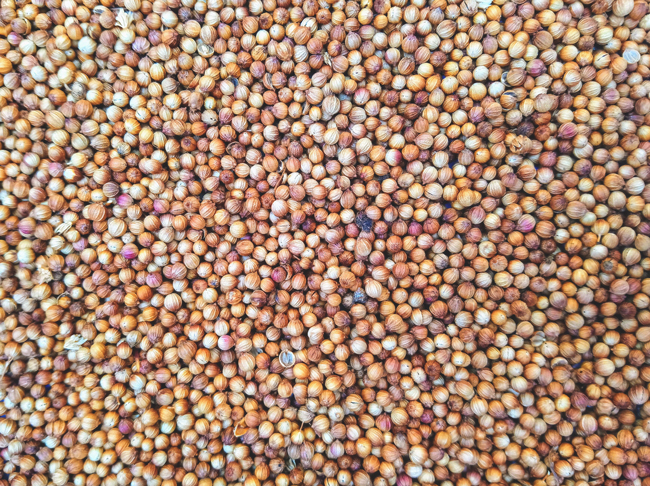 Mustard has been popular in France for millennia. The Greeks and Romans used the seeds for both medicinal and culinary purposes and mustard seed features in a parable in the Bible. The Romans brought their taste for mustard with them when they invaded Gaul.
Pope John XXII of Avignon (1249-1334) was so fond of mustard that he created a Vatican position – grand moutardier du pape, mustard maker to the pope – to ensure that his food was spiced just right. To this day there is a French idiom ("Se croire le premier moutardier du pape") which means "they think themselves to be the Pope's head mustard maker." In other words, a pompous person who thinks themselves above their insignificant job or role. Symbolist writer Alfred Jarry penned a comic operetta called the Pope's Mustard Maker in 1907.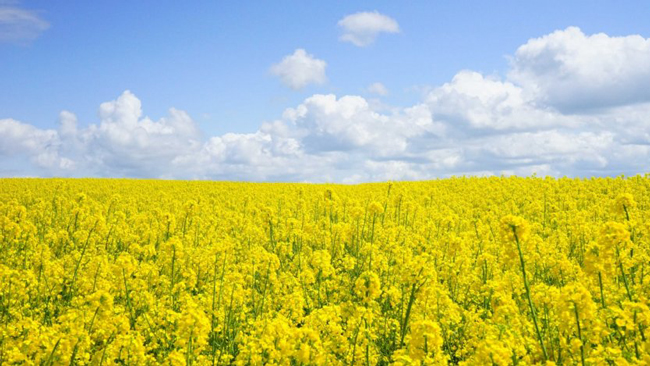 Not just popes, but French kings too had their own mustard makers. In the 8th century, Charlemagne decreed that monks in Meaux, a cathedral town 60km west of Paris should cultivate the seeds and grind it for him personally. This Pommery mustard is still sold in authentic looking stoneware pots. Alexander Dumas père, in his study on mustard, revealed that Louis XI had a nose for mustard and travelled with his own pot. Taillevent, a great medieval chef, wrote of mustard and had a simple recipe for mustard sauce.
"Mustard Sauce. Soak the mustard seed overnight in good vinegar, grind it in a mill, and then moisten it little by little with vinegar. If you have any spices left over from Hippocras (a sweet, spiced wine) or sauces, grind them with it."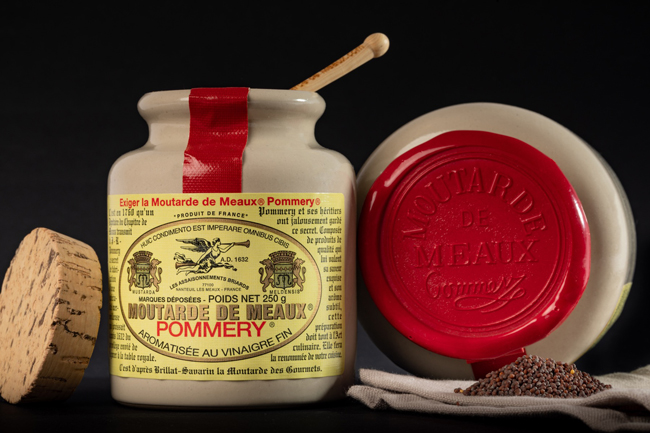 In 1390, the French government issued regulations for the manufacture of mustard, decreeing, much like Taillevent's recipe from the previous decade, that it contain nothing more than "good seed and suitable vinegar."
By the 16th century, author Rabelais insisted that mustard accompany "duck, rabbits, roasts, fresh port, poached eggs, salt hake and a thousand other viands." Rabelais' young giant Gargantua had four servants shoveling mustard into his awaiting mouth.
Mustard has a long history as a pharmaceutical. Medieval apothecaries turned the humble mustard seed into quite an enterprise. Locally grown mustard was cheaper than spices imported from Asia. Powdered mustard has been used in poultices and plasters for livestock and humans since this time. Anyone who's experienced the nose-clearing properties of mustard would agree that it might just help with congestion.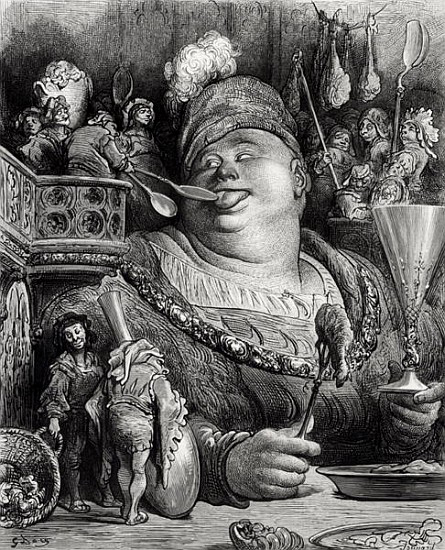 Although made in Paris and the Bordeaux region, it was the Burgundian area around Dijon that became renowned for mustard production. The first large commercial mustard businesses started there in the 1500s supplying the royal court with mustards. The Dijon monopoly continued in 1634 with a decree from King Louis XIII granting the 23 mustard-makers of Dijon the exclusive right to sell Dijon mustard.
One of the most famous Dijons is Maille. In the 1720s Antoine Maille was a distiller and vinegar maker in Marseille, providing the townspeople with an antiseptic vinegar wash to stave off the plague. He and his son established the Maison de Maille in 1747 and moved his business to rue Saint-André-des-Arts in Paris where mustard makers vied against each other to create new recipes and new tasty compounds. Maille developed more than 20 varieties of mustards flavored, for example, with garlic, chartreuse, nasturtiums or truffles. By the 1770s, Maille's success brought royal appointments from the courts of Austria, France, Belgium and Russia. The Maille family opened their first shop in Dijon in 1845.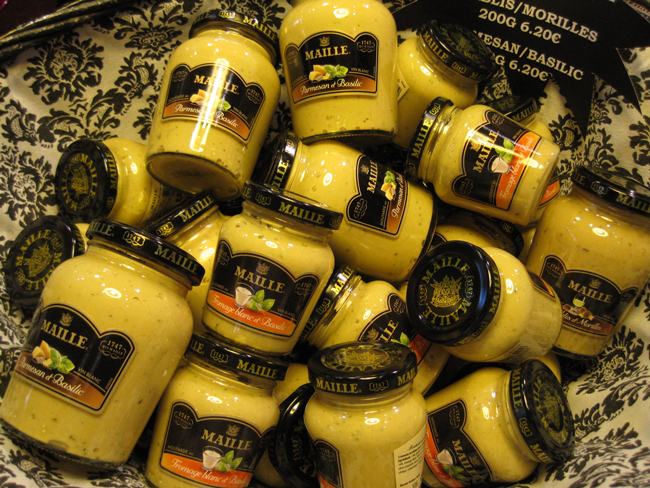 In the 20th century, as farmers in the Bourgogne-Franche-Comté region began abandoning their mustard harvests in favor of more lucrative crops, outside sources of mustard seed were needed. In 1937, it was decreed that "Dijon mustard" was recognized as a recipe, conforming to ingredients and methods, but had no link to a specific terroir – or geographical area. Unlike the terms Champagne or Roquefort, which are protected with an iron fist by Appellation d'Origine Contrôlée, Dijon can be made anywhere in the world. It was after the Second World War that France started receiving Canadian-grown seeds.
Mustard seed should start arriving in France in November 2022, when the Canadian harvest is delivered. Sorry about that.
Lead photo credit : © Elevate at unsplash
More in Mustard
---
---
Comments