See Now in Paris: "Eastern Christians" at the Institut du Monde Arabe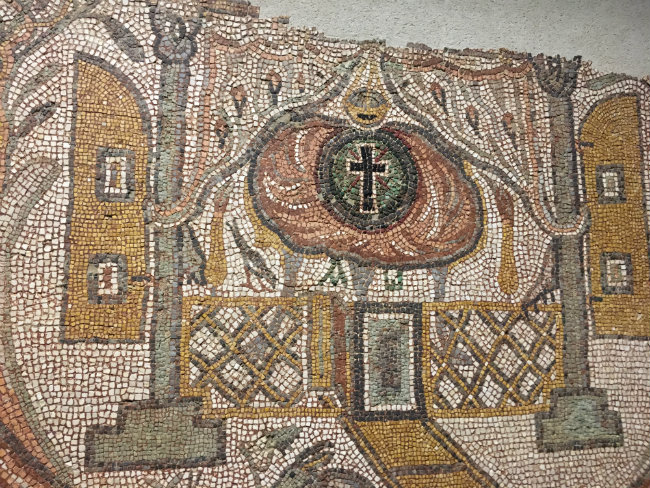 Have you ever visited the Institut du Monde Arabe (IMA) in Paris? Celebrating its 30th anniversary this year, the Arab World Institute was originally designed by Jean Nouvel in a landmark building on the Seine. (The façade, with its distinctive geometric patterns, is instantly recognizable.) IMA was founded by 18 Arab countries to showcase the arts and culture of the Arab world. As reported by Bonjour Paris correspondent Diane Stamm in 2014, "IMA has been given new life under the leadership of former French Minister of Culture Jack Lang. Appointed in early 2013 as the IMA's president, Monsieur Lang's mission is to reinvent the role of the IMA, which opened in 1987, to show the Arab world in all its dimensions, and to attract a larger and more diverse audience."
Indeed the high-quality exhibitions have drawn record crowds. From "Il Était Une Fois L'Orient Express" (Once Upon a Time the Orient Express) to the newly opened exhibit called "Eastern Christians: Two Thousand Years of History," IMA has never been so popular.
We recently had a behind-the-scenes tour with the curator of "Eastern Christians" and highly recommend checking out the show, which will be staged until January 14, 2018. The expression "Eastern Christians" is used in France to refer to the Christians of the Middle East– from the Euphrates to the Nile. Starting in Antiquity and traversing two millennia, the exhibition recounts the chronological story of these Christian communities in the current countries of Egypt, Syria, Iraq, Lebanon, Jordan, and Palestine.
To quote the curators: "At a time when emigration, exile, and an uncertain future are the lot of many Arab Christians, we are offering a discovery of their culture, a journey through time, from the first communities to the present, highlighting the major role Christians have played in the political, economic, cultural, intellectual, and religious development of that geographic zone."
The exhibition has been organized in collaboration with representatives of the various Christian communities. Of the 300+ objects on display, some have never before been exhibited in Europe. Of particular interest are the Rabbula Gospels, an illuminated Syriac manuscript dating from the sixth century; the earliest known church frescoes – from the third century – from Dura-Europos in Syria (on loan from Yale University); mosaics from the oldest Palestinian and Syrian churches; and portraits of Coptic monks from the Bawit Monastery in Egypt.
Note: To fete the 30th birthday of the Institut du Monde Arabe, the iconic venue will be completely renovated later this year. The moucharaby latticework panels will be modernized and the Library will reopen.
Institut du Monde Arabe, 1 Rue des Fossés Saint-Bernard, 75005 Paris. Tel: 01 40 51 38 38. Website: www.imarabe.org  Closed Mondays. Full price ticket is 10 euros.
Lead photo credit : ancient mosaic depicting one of the earliest churches (Jordan). Photo: Bonjour Paris
Leave a reply
Your email address will not be published. Required fields are marked *