11 Questions with "Les Mis" Expert David Bellos
How would you describe your new book, The Novel of the Century: The Extraordinary Adventure of Les Misérables, in one sentence?
An adventure story (writing Les Misérables took 17 years and had to overcome a revolution, a coup d'état, exile and much else) wrapped around a homage (to France, to Victor Hugo, to the 19th Century novel) inside a reflection (on justice, charity and the difficulty of being good).
What made you want to write this book?
Teaching Les Misérables to Princeton students made me realize just how important the novel can be for young people today. But I couldn't find a single book that tells today's readers all that it's useful to know about how Les Misérables was written, what it meant to its first readers, and what it's become since then. So I wrote one.
For people who don't know the story of Les Misérables, can you describe the role that the city of Paris plays in it?
Four of the five parts of Les Misérables are set in Paris, in locations that can be identified quite precisely, though many of them have of course disappeared. One of the main locations is in Boulevard de l'Hôpital roughly where the entrance to the car park at Gare d'Austerlitz now is; another important location is the site of the old Mazas Prison, near the Gare de Lyon; but perhaps the most famous location of all is the Paris sewer, which can be visited today (the entrance is next to the Pont de l'Alma, on the Left Bank side) and where you will find an extensive photo exhibition of Les Misérables' adventures underground. You'll find plenty more information about how Hugo represented and also modified the street plan of 19th Century Paris in my book.
What was your first experience of reading or watching Les Misérables, and what impact did it have on you?
In bed, in a hotel, in the French Alps, with a bad cold. It entranced me, and I stayed ill as long as I could get away with it in order to read it to the end.
Who is your favorite character in Les Misérables, and why?
M. Mabeuf: because he shows that change is possible at any age; and that a mouse may become a lion. Though his story is tragic—he's penniless, starving, and suicidal—his response to it is an affirmation of Hugo's fundamentally optimistic argument about the human capacity for transcendence.
Do you have a favorite iteration of the story – stage, screen, book?
The book is the best! It's the only version with all the story, after all. And it is immensely informative about a whole heap of things that adaptations leave out. But if you force me to choose a transposition, then I would go for Claude Lelouch's 1995 movie, Les Misérables du XXe siècle, with Jean-Paul Belmondo as Valjean. It's not a faithful adaptation, but an interpretation of Hugo's novel as a story of the 20th century. Creative, intelligent, brave… and very moving too.
As an Englishman living in America who writes about French works, how have your experiences in the three cultures shaped you?
My attitudes are rooted in the "common-sense" culture of the UK in which I was educated—and I don't think they have served me well in the USA or in France. Although I'm interested in general ideas about language, literature and the world, I'm skeptical of much of the abstract vocabulary used in France and America to talk about them.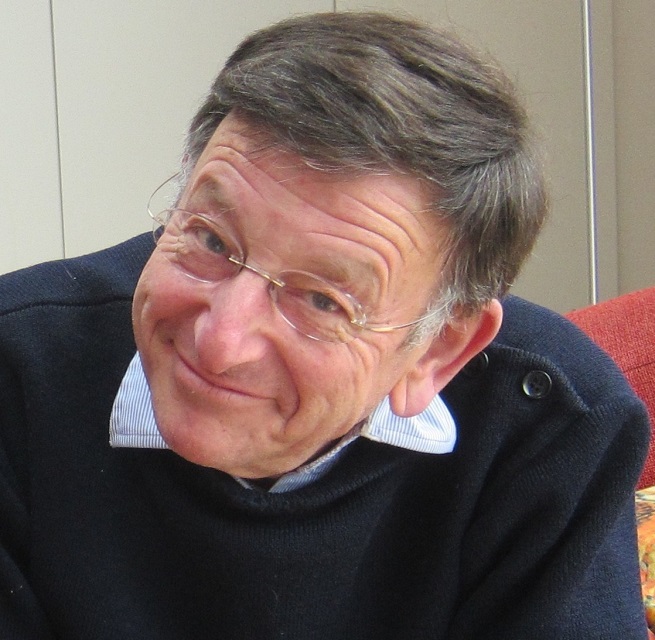 In doing research to write this book, what are some things you learned about Paris that you found surprising?
Les Misérables was finished in 1862, but the story it tells is set in the period 1815-1835. Researching the way Paris is presented in the novel made me realize that the famous urban renewal overseen by Baron Haussmann in the 1850s and 1860s was far less important than what had been happening in the 1830s and 1840s. In the earlier period, not only were Place de la Bastille and Rue de Rivoli completely remodeled (and completed) but great swathes were cut through the city for new railway tracks leading to the great termini of Gare du Nord, Gare de l'Est, Gare Saint-Lazare and the Gare d'Orléans. The difference between the city of 1823 (when Valjean gets there with Cosette, in the novel, before the railway train had even been invented) and the city of 1851 (when Hugo left it—by train, of course—to go into exile) is much greater than the physical changes made by Haussmann in the following decades. But as Haussmann's actions were made famous in novels like Emile Zola's L'Assommoir, they are better remembered.
Les Misérables author Victor Hugo was a Parisian – what would a typical day in Paris have been like for him at that time?
But he was not! Hugo was in exile on Guernsey when he wrote and published Les Misérables. His day began at dawn and he wrote (always standing, never sitting) until about 11 AM, when he would take a cold bath in a tub outdoors, on the roof terrace of Hauteville House. His breakfast was two raw eggs and coffee. Most days he would walk about 1.5 km to Fermain Bay to swim in the sea, and walk back up the steep track and then the several flights of stairs to his study overlooking the little harbor of Havelet. Dinner was quite early by modern standards and Hugo usually had his family and several guests around the table. He would then work on his correspondence and proofs until 10 or 11 PM and retire to bed, not always alone, with a Latin book to read before dropping off.
What is your favorite thing to do in Paris?
Solving Le Monde's crossword puzzle in less than an hour sitting at the corner table at Le Rostand.
What advice would you give to an aspiring writer?
Be like Hugo! Stand, walk, swim and work!
David Bellos is an English-born writer and translator. In 2005 he won the Man Booker International Prize for Translation. He is currently the professor of French and Italian and comparative literature at Princeton University. His book 'The Novel of the Century: The Extraordinary Adventure of Les Misérables' is available on Amazon online.
Lead photo credit : The Novel of The Century: Les Miserables, David Bellos
Leave a reply
Your email address will not be published. Required fields are marked *