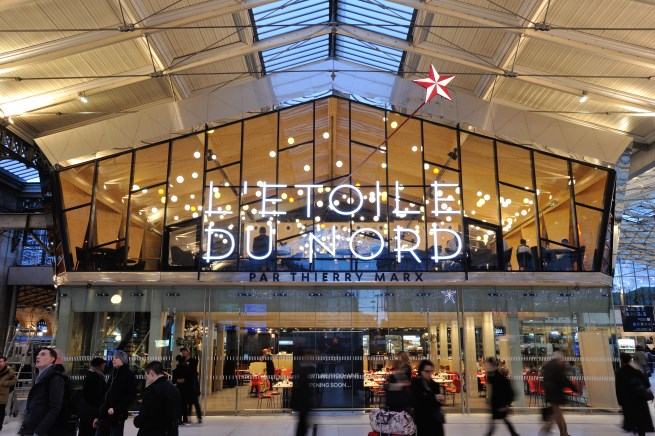 Located in the entrance hall of the Gare du Nord — newly transformed by architect Jean-Michel Wilmotte — L'Etoile du Nord brasserie opened its doors on November 19, 2016.  Architecture is by Patrick Bouchain – creator of situations as much as buildings; state-of-the-art kitchen design by Marx will send out food reflecting his spin on neo-traditional brasserie dishes.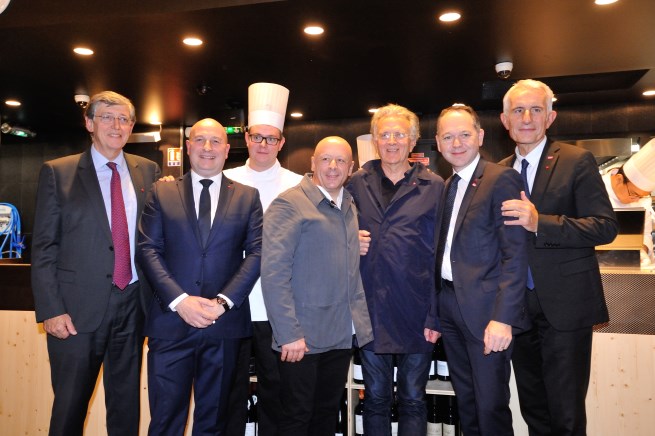 For your "Brief Encounters" there's the ground floor Brasserie and the adjacent Le Fournil bakery (open from 5.30 am for hot croissants, pain aux raisins/chocolat etc) as well as the Zinc bar.
The airy first floor restaurant, with open kitchen and bar, has views over the station via floor-to-ceiling windows. Here accents are on artisan beers, French wines, cocktails and at least 11 soothing A La Carte dishes including soups (Butternut squash with roasted hazelnuts); Different daily Cocottes at 19€  (Thursday: Bœuf Bourguignon, Sunday: Roast chicken. The three-course lunch is 29€,  as well as – from the Zinc bar – La Terrine de L'Etoile du Nord by Gilles Vérot (14€) or Croque Monsieur (traditional, smoked salmon, vegetarian from 14€). The cheese is from Xavier Thuret and delicious desserts from 7€.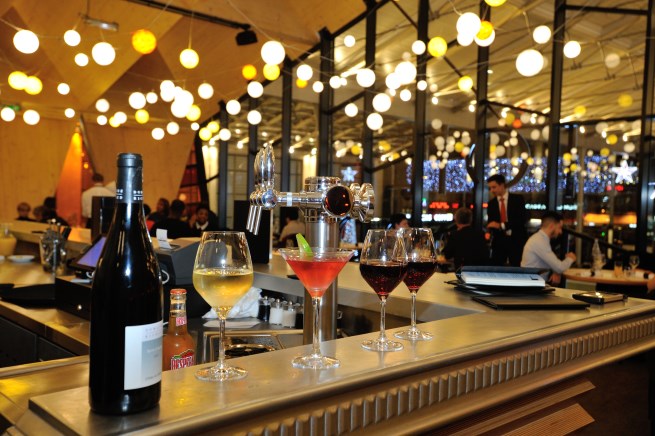 Thierry Marx is the Michelin 2-star executive chef at the Mandarin Oriental Paris, as well as owner of the recently launched Thierry Marx La Boulangerie in the 8th arrondissement.
He says of the Gare du Nord project. "In-station gastronomy must be a cuisine that appeals to all social levels which can adapt to the time – long or short – travelers have to spend in the station and must be simple, welcoming and comforting."
"What is worrying," Marx continues, "is that, apart from Le Train Bleu, Gare du Lyon, Paris, there is a lack of good quality food available in French stations (of which there are 3,000 throughout the hexagon). I'm nostalgic for the station buffets of the 1950s, where you could buy a decent sausage roll, freshly made sandwiches –  they have gradually disappeared and we're reviving the concept and, hopefully, the spirit of welcome and conviviality."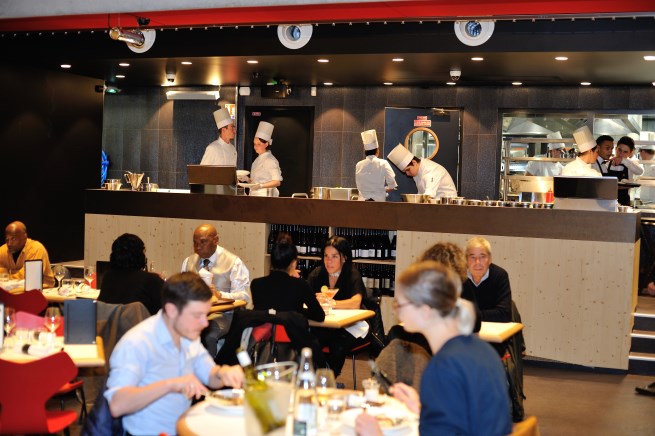 "Time is an essential element: we must not forget that people are waiting for their train!  The Etoile du Nord-– named for the original 1920s international express train that linked Paris and Amsterdam– will become a landmark, a meeting place – a welcoming lighthouse in a port," he predicts.
Patrick Ropert, Director General of SNCF Gares & Connexions, the company that manages French Railway stations, explains it thus: "L'Etoile du Nord is a tribute to station buffets, a resonance of rich history and  memories. Stations are places of encounters and exchanges and it is this spirit that we want to see here."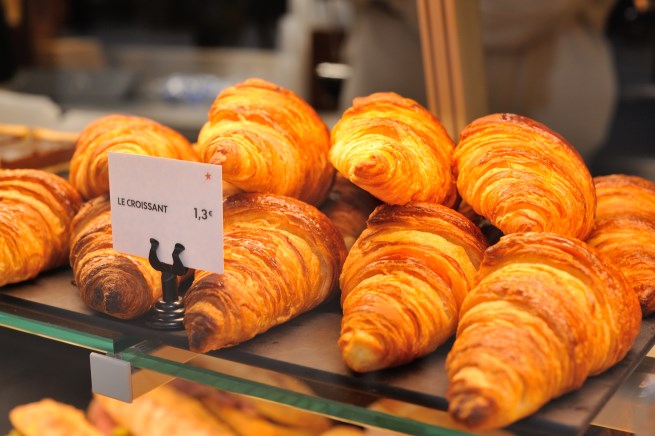 In October, 2016, SNCF celebrated the 4th edition of Gares & Connexions –  with the collaboration of 19 stations – from Lille to Marseille via Paris, Limoges, Lyon etc. when young chefs such as Michel Roth, Olivier Streiff, Olivier Chaput, Adel Dakar, and Steven Ramon offered tastings, regional menus, workshops and demonstrations. The event was headed this year by Thierry Marx who said, "Gares & Connexions was the perfect opportunity for visitors and travellers to meet the rising stars of French cuisine, browse the aisles of ephemeral craft markets, stock up on local produce or feast on mouthwatering menus specially designed for the event."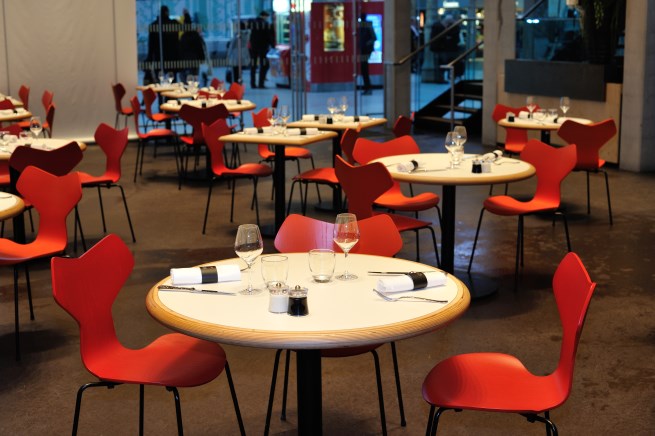 So, after the incredible success of Eric Fréchon at Gare Saint-Lazare, Thierry Marx takes up residence in Paris Gare du Nord.
"And that's just the beginning…" promises Patrick Ropart. "Watch out for Alain Ducasse at Gare Montparnasse late 2018 early 2019, Olivier Bellin at Gare de Rennes and Michel Roth at Metz."
You read it here first !
L'Etoile du Nord, 18 rue de Dunkerque, 10th. Metro: Gare du Nord. Open 7/7