Table Talk: Paris Restaurant News in May
"Is there a better tune than La Marseillaise?" —Sir Simon Wessely – BBC Desert Islands Discs
Yay! Restaurants and cafés are opening soon. The government plan is to open café terraces from Wednesday, May 19th. Inside eating from 9th June. In the meantime – here's some table talk to whet your appetite.
"Yes, it's true!" Christian and Catherine Constant confirm. "We've sold to Cyril Lignac as Christian plans to retire soon. Cyril made the point with Christian about 3 years ago saying, 'if you ever sell I'm your man.' And he was! No quibbling whatsoever- a pleasure to do business with! CC's very happy that it's passing on to him (end of September) and Lignac says he doesn't want to change anything, keep it as a good corner café – if it ain't broke why fix it?" Nice one, Cyril! At present  you can order takeaway Click & Collect or via Deliveroo.
139 rue Saint Dominique, 7th
Tel: 01 47 53 73 34
Our favorite Paris style icon Inès de la Fressange brings back fond memories of world travels with a chic Kusmi Tea collab. Inès Marie Laetitia Eglantine Isabelle de Seignard de la Fressange, international supermodel, Karl Lagerfeld's muse, designer, influencer, awarded the Légion d'Honneur by the French Government, likes nothing better than a good cup of tea. "The 40 sachets packed in the navy blue and red box are my personal travel diary," she explains. "Each organic Kusmi blend a souvenir from one of my favorite destinations."
Head to Argentina by unpacking "Lovely Morning." Then on to Morocco for a reviving green tea à la menthe. The classic Earl Grey transports you to England! Then, in a few sips, you're off to South Africa with "Rooibos Vanille" and then India with "Only Spices."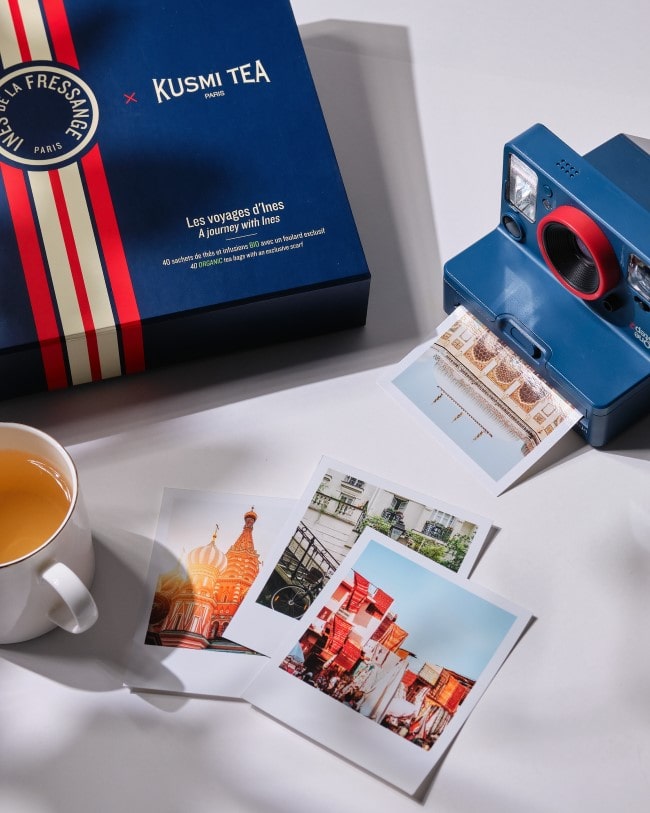 There's romantic stopovers in Russia with "White Anastasia," then Inès invites you back to her Provence maison for "AquaSummer," a peach-apricot infusion. And, back in Paris with "Happy Mind," an organic herbal tea. "In these times of confinement and curfew here's a great way to travel without leaving home, n'est ce pas?" she says.
The Inès de la Fressange Paris flagship store is temporarily closed due to government directives but delivery is possible by calling 01 45 48 19 06 or 07 49 86 19 52. Nestled on the Left Bank, between the chic 6th and 7th arrondissements, a former bronze foundry is home to the flagship boutique at 24 rue de Grenelle.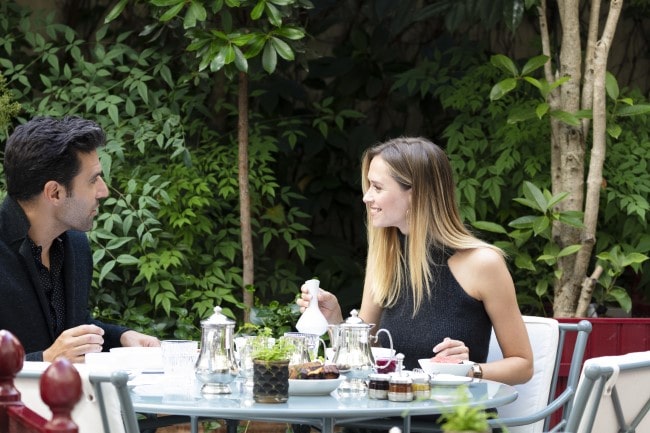 Chef Jérôme Banctel, the **star Michelin chef at La Réserve Paris, tells us. "The new menu's rich in multiple influences; dishes explode with color and seasonal spring flavors." Look for the Poulpe Fiction octopus, Vegan curry, and Pure Madagascar & Earl Grey cocoa pod dessert." Starters from 24€. Mains from €26. Cheese €16. Dessert €16. Wines by the glass from €14. Cocktails €28. Enjoy, sans moderation, on the patio transformed into an English garden by talented landscaper Pierre-Alexandre Risser  under the delicate shade of flowering "silk trees." Let your Parisian summer begin!
The Pagoda of Cos
La Réserve Paris – 42 avenue Gabriel, 8th
Patio open 7/7 from 8 a.m.
Terraces Avenue Gabriel open 7 /7 from 12 noon
Continuous service – Closing times according to government announcements Reservations – 01 58 36 60 50 or [email protected]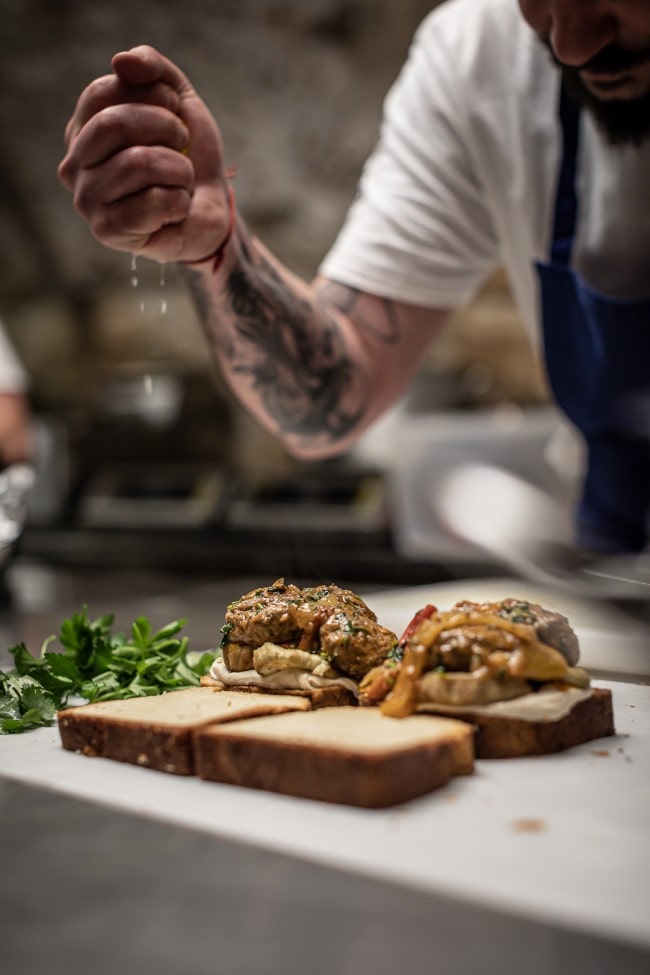 Assaf Granit, Dan Yosha, Uri Navon et Tomer Lanzman, of the popular Shabour restaurant, announce Shosh, short for Shoshana, "mother" or "grandmother" in Hebrew. While waiting for the opening (scheduled late summer), the Israeli eatery produces a pop-up, on rue Saint-Sauveur, making super sandwiches à la carte: original recipes combine fresh products, add tasty ethnic ideas, sprinkled with fresh spices. Go for the Israeli omelette, "the havita," or "the sofrito," read, tasty Sephardic chicken stew, ginger, turmeric, paired with roast potatoes and chickpeas. (From €11)
Where to find? Via click & collect, pick up at Shabour restaurant
19 rue Saint-Sauveur, 2nd
Following a €750 million + transformation, the former La Samaritaine department store, acquired in 2001 by the prestigious LVMH group, should be open for business by May 28th, depending on government directives.
The new look La Samaritaine still struts the handsome Art Nouveau/Déco buildings – and some new ones – over two blocks, between Quai du Louvre and rue de Rivoli, overlooking the River Seine.
In its former life, Parisians would sigh, "one finds everything at La Samaritaine." Today, shopaholics need never go home but check into the Cheval Blanc Hotel, with 72 rooms (from about €1150) and suites (one with a 12-meter pool), designed by architect Peter Marino. Panoramic views overlook le tout Paris, plus there's a Dior Spa and gastronomic restaurant helmed by *** Michelin chef Arnaud Donckèle with pastry chef Maxime Frédéric.
And, on the seventh floor, Langosteria opens its first restaurant outside Italy with indoor/outdoor space and the picture postcard Paris skyline as USP (unique selling point).

A bit of history: In March 1870 Ernest Cognacq and Marie-Louise Jaÿ opened a "grand magasin de nouveautés" (new fashion store) in a 48sq m area of Café de la Samaritaine on the corner of Rue du Pont-Neuf and Rue de la Monnaie.
Named for the pump used to supply water to the nearby Louvre from 1608 to 1813, La Samaritaine pump was embossed with a sculpture of Samaritaine – a woman from Samaria in Palestine reputed to have given water to Jesus on his way to the crucifixion.
Now there's a vast new luxury shopping area – located on 70,000 m2 over 10 levels- plus housing, offices, nursery etc. La Samaritaine version 2021 looks set to astonish.
Stay tuned.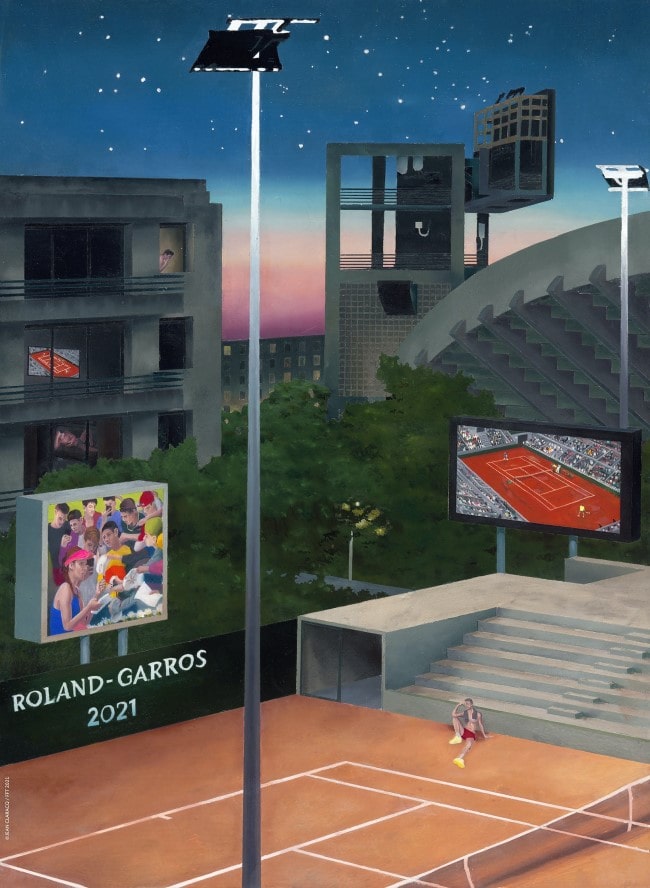 Meanwhile, the French Open will host up to 1,000 spectators on the main Philippe Chatrier Court from May 30th. Sport's Minister Jean Michel Blanquer also confirms that this limit should be increased to 5,000 – a third of the 15,000 capacity of the stadium – for the quarter finals on June 9th – as long as there's no deterioration in the nation's health situation.
From 24th May- 13th June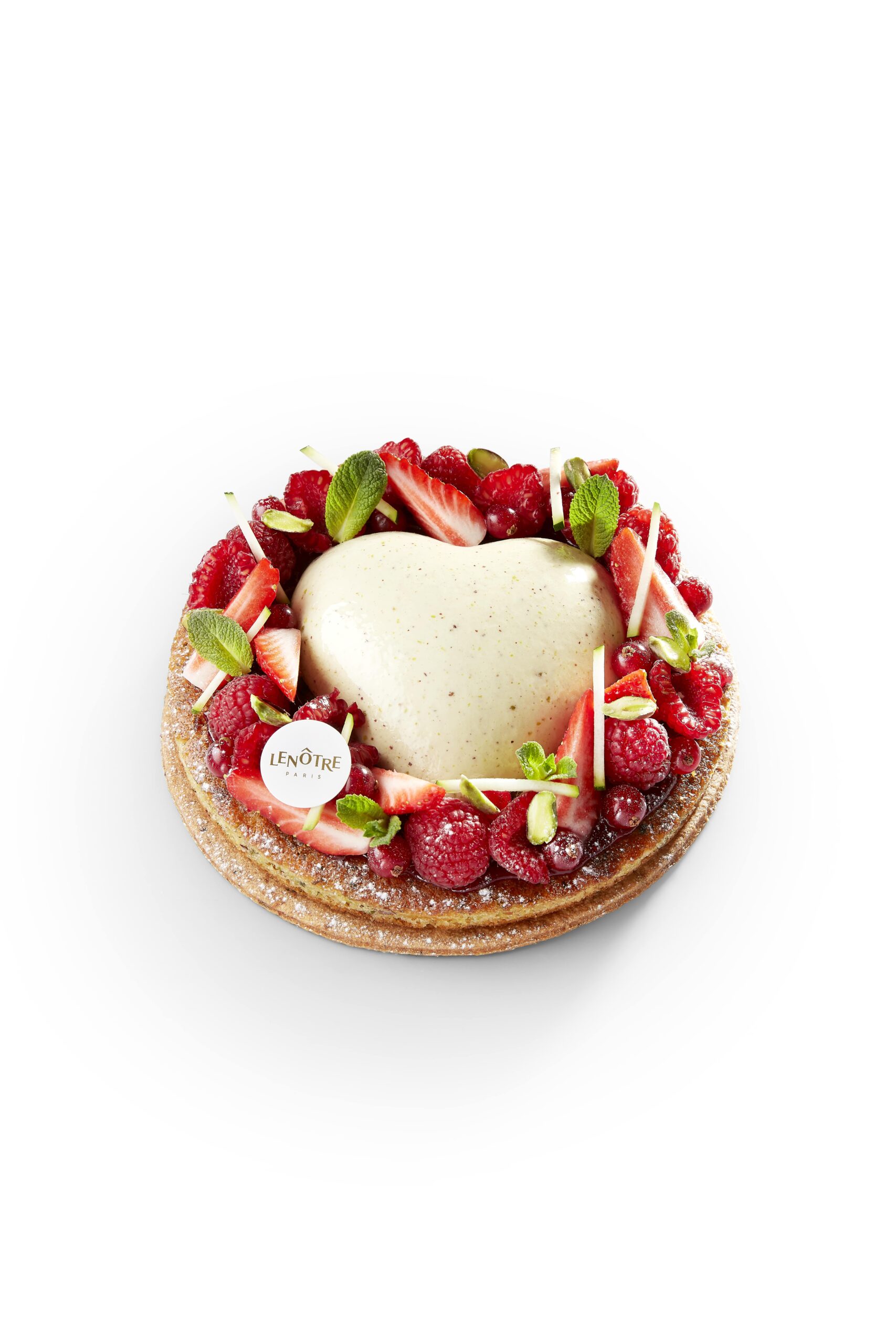 Lenôtre Julie Andrieu x Guy Krenzer
Invited by Guy Krenzer, Director of Creation chez Lenôtre, and celebrating mothers, women and the values of Maison Lenôtre for French Mother's Day, Sunday 30th May, – Julie Andrieu French TV /Radio Presenter/ journalist/food critic went four handed with Guy Krenzer to create the "Tendresse Cœurgette." The perfect gateau is made with orange blossom, red fruits, zucchini, almonds and fresh mint. Available until 30th May (€49).
Want to be inspired by more French foodie experiences and enjoy classic French food, wine and recipes? Head to our sister website, Taste of France, here.
Lead photo credit : Café Constant (C) Café Constant Facebook
More in gastronomic restaurants in Paris, News, Restaurant reviews, Trending
---
---