September Restaurant Buzz in Paris
"Je veux être de ce qui va arriver" (I want to be part of what happens next).
—Coco Chanel
La rentrée is a great time to be a gourmand in Paris. The season brings a flurry of new restaurants and menus. Here's a selection of buzzy addresses and tried-and-true favorites.
Holidays are finished so French foodies are celebrating "Le Retour du Tour," raving on about "A Silver Tower in great shape." And not only the food – the divine decor by Franklin Azzi can also be found in Le Bar "Les Maillets d'Argent" on the ground floor and the new rooftop on the 6th floor. (The views! Wow!) It's the chic event of la rentrée.
Manager Stéphane Trapier welcomes you with Olivier Jacquin, the impeccable Maître d'hotel who's the "king of table service". Sommelier Victor Gonzalez, formerly at Le Ritz, guides you through the comprehensive wine list (320,000 to choose from!) towards say, Crozes Hermitage Cuvée L, Domaine Combier 2020 (€80). "It has an intense black fruit bouquet and plump palate of dark, hedgerow berries, a good palate-cleansing acidity and fine-grained tannins," he says.
Pastry chef Mourad Timsih, formerly of the Grand Hôtel du Cap Ferrat, creates, under the guidance of MOF chef Yannick Franques, delicious delicacies from his brand new open kitchen. Owner André Terrail is smiling again.
La Tour d'Argent classics are still on the menu: revisited, dusted off, lightened, modernized, but not watered down. Zander (pikeperch) quenelle topped with marine plankton broth, the legendary duckling Frédéric Delair with fresh bakery breads to mop up the sauce. Fabulous fromage and Soufflé Valtesse.
And the epicerie is the irresistible "grocery" boutique next door, la Rôtisserie d'Argent is the ultimate Parisian bistro chic.
DETAILS
La Tour d'Argent
5 Quai de la Tournelle, 5th
Metro: Maubart-Mutualité
Tel: +33 01 43 54 10 08
Open Tuesday-Saturday for lunch and dinner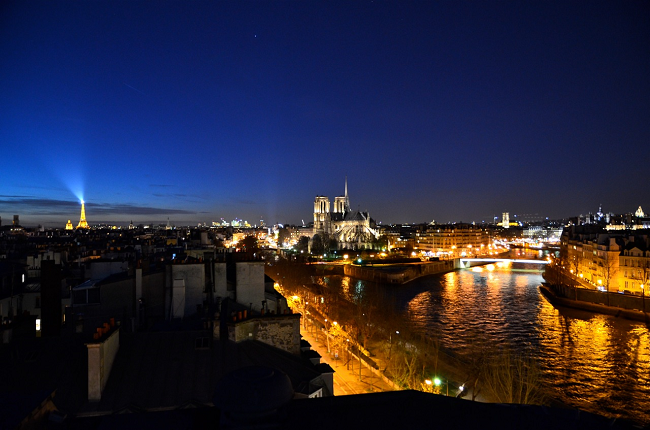 James Joyce (1882-1941) once slept at the address that's now home to Pavillon Faubourg Saint Germain, located between the River Seine, Les Deux Magots, Café Flore. It's here that he completed Ulysées. And, in homage to Joyce's book The Dubliners, the hotel's restaurant is baptized Les Parisiens. It's also dedicated to the well-heeled clientele and to the innovative avant-garde cooking philosophy of super-chef Thibault Sombardier, a leading light in Parisian haute-bistronomy, together with Executive Chef Matthieu Pirola.
For this neo-literary-brasserie, the chefs say their recipes are simple, easy to understand, with particular attention to fresh seasonal products, just as James Joyce would have enjoyed. The style's lively and modern, yet firmly rooted in tradition. Begin with, say, foie gras and pistachio paté en croute. Follow with Vol au Vent Paris-Deauville, sauce Normande. Côtes d'Agneau or Supreme de Volaille des Landes. Cheese from Taka & Vermo, then souffle made with fresh almonds and apricots, served with apricot sorbet.
As for the wines, the cellar's eclectic with little known winegrowers' estates, biodynamics, plot-based cuvées, fine references from great French appellations and champagnes from small indie winegrowers and great houses. Consider Chablis Grand Cru Oliviera Lecestre "Les Clos" (glass €18), and the red Saumur Dom Chancelle 2019 (€45 Bottle).
A great address to discover, plus it's within a lovely 47-room hotel. (Why not sleep like a literary legend in the James Joyce Suite?) There's also Le Bar James Joyce and luxurious spa with an indoor pool and hammam. Bliss!
DETAILS
Les Parisiens
1, rue de Pré aux Clercs, 7th
Metro: Solferino
Tel: +33 (0)1 42 96 65 43
Open 7/7
Lunch menu Tuesday to Friday from €39-€45 or A La Carte.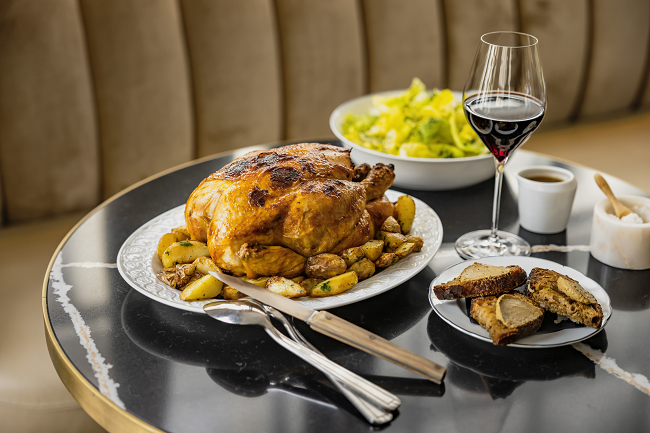 "Wine, simple moments, good products showcasing the Basque Country," says Julian Arbelaez of his new concept, opened last June in place of Vida. This shabby-chic wine bar showcases market cuisine at lunchtime with formulas ranging between €25 and €32. In the evening, produce from the land and sea are dished up with Basque tavern vibes, for an average spend of around €40.
Charcuterie and cheese boards, ham croquetas, vegetable tempura, grilled TXistorra sausages, tortillas. To complement the dishes, the cellar holds about a hundred references with a "blind tasting" wine every day. "The guest who nails the mystery vintage (name and estate) is offered the bottle on the house," explains Arbelaez.
Keep an eye on the website, soon, Arbela ("slate" in Basque) will host winegrowers, producers and "meetings with friends" under the sign of Bacchus.
One day they'll make a film of Arbelaez's life (his ex-wife is Laury Thilleman, Miss France 2011!). Born in Bogota, he always knew he'd become a chef. His dreams came true when he worked in Paris with Pierre Gagnaire, took part, but was eliminated from M6's Top Chef! Never mind his future was bright as he created exciting restaurants such as Plantxa, a bakery project "Levain," Yaya etc. Quel talent… respect! See you there. What fun!
DETAILS
Arbela
49 rue de L'Echiquier, 10th
Metro: Bonne Nouvelle
Open 7/7
Tel: +33 (0)1 48 00 08 28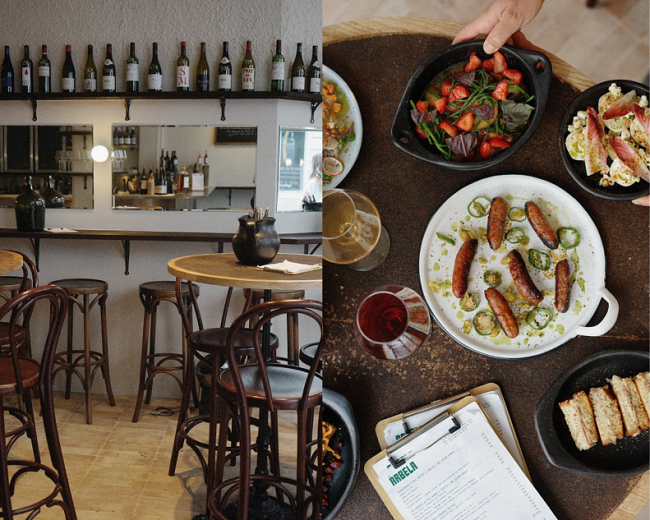 If you haven't got your tickets to the Rugby World Cup competition matches (until 28th October, 2023), don't panic, the XXL restaurant-pub "The Place To…Wagram" transforms into a fan zone during the championships. To celebrate the World Cup, Benoît Kistler and his team are pulling out all the stops. This 150m2 living and meeting place (+ 58 seat terrace) boasts a video projector and two giant screens.
On the menu, a mix of tapas and dishes inspired by English pub classics with the best of French cuisine: scotch eggs, crunchy vegetables, sumac vinaigrette and syrup maple (€21); giant beef rib marinated 12 hours, sauce beer barbecue (24€); Tchachou eggs (€17.50); Caesar salad (€19); chicken massala (€19.5); tagliatelle with black tiger prawns (€22); cookie XXL and scoops of vanilla ice cream (11€). Excellent selection of craft beers include La Pale Ale & l'IPA, Camden Pale Ale etc.
And may the best team win!
DETAILS
The Place to Be- Wagram
7 avenue de Wagram, 17th
Tel: +33 (0)1 45 74 79 28
Metro: Wagram
Open 7/7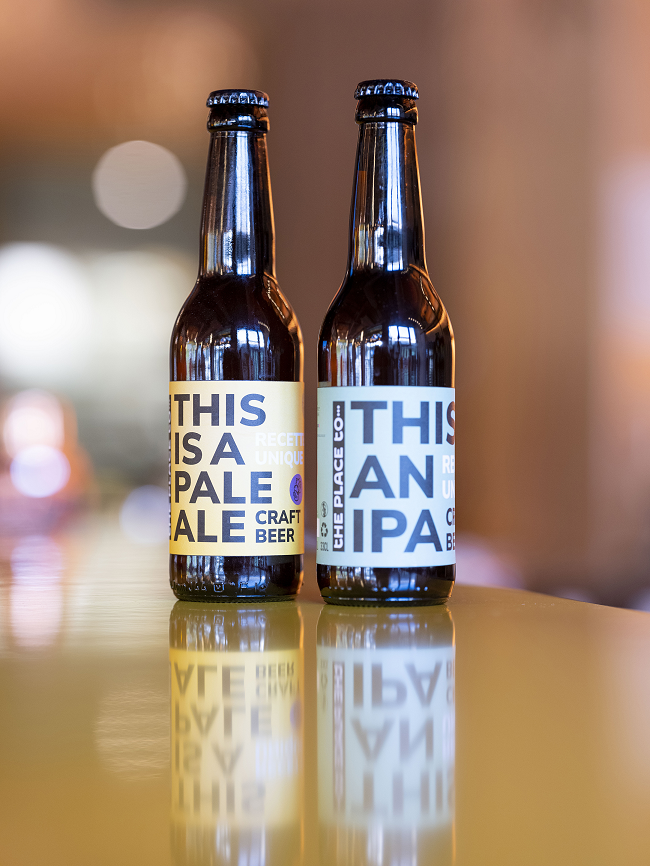 Le Cordon Bleu – the world's leading network of culinary arts and hotel management institutes – offers year-round culinary workshops to enthusiastic amateur chefs. For end-of-year celebrations, Cordon Bleu chefs plan several workshops based on flagship recipes: the "Foie Gras" workshop, the "Christmas Log" workshop, etc. An opportunity to learn new techniques – the better to impress the family/friends during end-of-year meals!
At the "Foie Gras" workshop, the "must-have" for New Year's Eve, all's made simple for you to discover the techniques from choosing the product to de-veining, cooking and seasoning, prepping homemade foie gras with mango and ginger chutney. The workshop takes place in the Cordon Bleu kitchens, with all the necessary equipment – ingredients and utensils – supplied sur place.
DETAILS
Dates: December 16, December 20, December 21, 2023
Duration: 2h30 from 2:15 p.m. to 4:45 p.m.
Price: €195 includes apron, tea towel and cooler bag
L'Atelier du Foie Gras – Cooking class with a Chef | Le Cordon Bleu Paris
Le Cordon Bleu
13-15 Quai Andre Citroen, 15th
Metro: Javel-Andre Citroen,
Tel: +33 (0)1 85 65 1500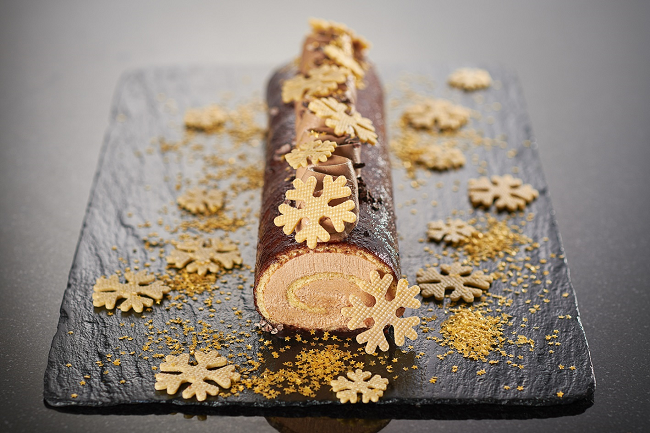 Eugénie Béziat, Head Cheffe at L'Espadon, The Ritz, Paris, grew up in Gabon, an upbringing which influences her modern, creative cuisine, flavored with fresh herbs from the hotel's kitchen gardens. Following a BTS Hôtellerie Restauration diploma (Toulouse, 2006), Eugénie's career began in the kitchens at Michel Guérard's Les Prés d'Eugénie***. After several interesting learning curves, cheffe returned to Toulouse to join Michel Sarran**, working her way up to the rank of Second de Cuisine. 2015 saw her as Sous-Chef at La Roya, Corsica and, two years later, as Executive Chef.
A move to the French Riviera in 2018 to Restaurant La Flibuste, Villeneuve-Loubet – coincidentally birthplace of The Ritz, Paris's first Chef, Auguste Escoffier! It was at La Flibuste that cheffe won her first Michelin star in just 18 months.
"Eugénie will guide the hotel's teams to reach new heights," says Laurent Herschbach, the managing director of The Ritz, Paris. Unique, in the heart of Place Vendôme, the restaurant's superb terrace, opens onto the Grand Jardin for magical dinners under the Parisian starry sky. François Perret, chef pâtissier, and chef sommelier Florian Guilloteau are working in tandem with Eugénie. See you there!
DETAILS
15 Place Vendôme, 1st
Metro: Concorde
Tel: +33 (0)1 43 16 30 30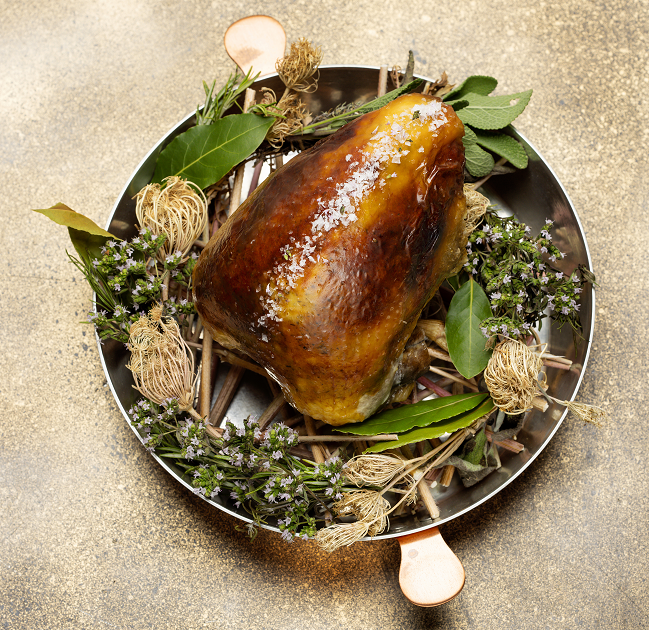 Lead photo credit : © Fabien Breuil
More in food, Paris food, Paris restaurant news, restaurant
---
---