October Restaurant Buzz: Where to Eat in Paris
"Anyone who drinks water has something to hide."
— Charles Baudelaire 
Autumn is here, bringing cooler temperatures and shorter days to Paris. With the new season, we've got the scoop on all the hottest restaurant news, from a revived Montmartre café to new tables by the city's hottest chefs.
The achingly romantic landmark on the Rue Royale, still part of Group Pierre Cardin, is now managed by Laurent de Gourcuff's Paris Society. This iconic destination has been cleaned, preciously preserving its Art Nouveau style. The first and second floors are dedicated to private events. The ground-floor restaurant showcases versions of the great French classics. Behind the shiny new stoves is Julien Chicoisne, who launched the table at Drugstore Publicis with Eric Frechon and is now Paris Society's executive chef. On the program: a reinterpretation of VGE truffle soup, in the style of Paul Bocuse, and featherlight cheese soufflés, inspired by the Roux brothers at La Gavroche, London and the late great Sarah Bernhardt. 
3 rue Royale, 8th 
Metro: Concorde 
Tel: +33 (0)1 42 65 27 94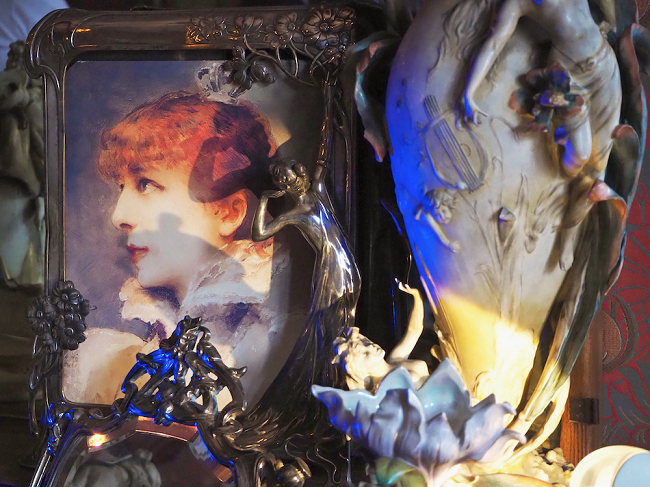 Les Caprices Gourmands de Sarah Bernhardt
Just as the Théâtre National de la Ville – Sarah Bernhardt reopens its doors, a timely and delicious tribute to the legend has just hit bookstores.
Mark Twain wrote: "There are five kinds of actresses: bad actresses, fair actresses, good actresses, great actresses … and then there's Sarah Bernhardt." The magnificent 19th-century muse (1884-1923) was the era's Madonna, Monroe, Beyoncé, Taylor Swift. Her fascinating life, defying all conventions of the time, made her the first world superstar.  
In 1882, Bernhardt proposed to and married Aristides Damalas, a Greek military man, 11 years her junior. "Your words are my food, your breath my wine," she wrote. They performed on stage together, but her soldier preferred spending her money, having affairs, and mainlining morphine. Though separated, they stayed married until Damalas died of a drug overdose in 1899. Seems nothing's changed in the world, eh! 
Les Caprices Gourmands de Sarah Bernhardt (Editions Ramsay €27 ) is a rich, vivid recipe book by author and chef Michele Villemur. "She was a friend to the great chefs – August Escoffier dedicated a sole dish and a soufflé to her," says Villemur. "She was also an Art Nouveau icon and a golden voiced diva. Her life was pure theater."
This beautiful book presents 50 sweet and savory recipes that would certainly have delighted the diva, keeping the legend alive 100 years after her demise. 
Another timely bit of news: when it reopens, check out Bernhardt's bits and bobs at Musée Maxim's.
When King Charles and Queen Camilla visited France on their September state visit, Queen Camilla had a date at La Bibliotheque Nationale de France (French National Library) with first lady Brigitte Macron to relaunch the Franco-British literary prize. The library has several sites in Paris including the 17th-century Richelieu, near Palais Royal, where the Oval Room houses 20,000 volumes, including 9,000 comics. Reopened in 2022 following a 12-year renovation, there's now a beautiful garden "Hortus Papyrifer" (Paper Garden). The library's free to visit, and you'll also find Rose Bakery!  
Expositions, conférences, événements, visites, ateliers… "il se passe toujours quelque chose à la BnF."  
58 rue de Richelieu, 2nd 
Rose Bakery is closed Mondays.
Metro: Bourse/Pyramides
Tel: +33 (0)1 53 79 53 79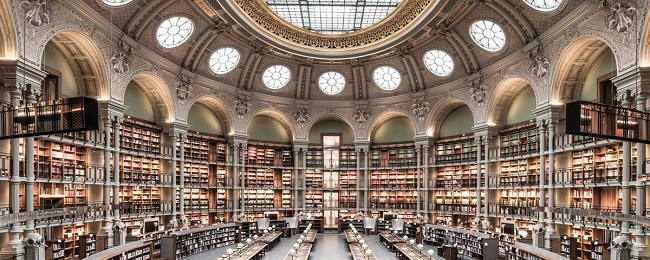 He's only the third French chef to make the cover of Time. Until now, the famous news magazine has featured Michel Guérard, King of Nouvelle Cuisine (1976), and Alain Ducasse, the "globetrotter chef" (2001). Promoted by charismatic French actor Omar Sy, who's followed Mory since the beginning, it's the coveted cover for  1* Michelin Mory Sacko, star of Cuisine Ouverte (France 3 TV), creating a vibrant cuisine mixing African, French and Japanese influences. "With his talent, extraordinary personality, and the physique of a giant, he'll conquer the world," predicts Sy.
Sacko, former apprentice to Thierry Marx at The Mandarin Oriental, has branched out from his gourmet addy  in the 14th to oversee a number of establishments, including this one one (also in the 14th). "Frankly, it's the kind of thing that only happens once in a lifetime, and even then…" A delighted Mory noted about the Time magazine cover, on his Insta account. Bravo to him!  
22 Rue Raymond Losserand, 14th 
Metro: Pernety 
Tel: +33 (0)9 82 55 83 72 
Closed Saturday/Sunday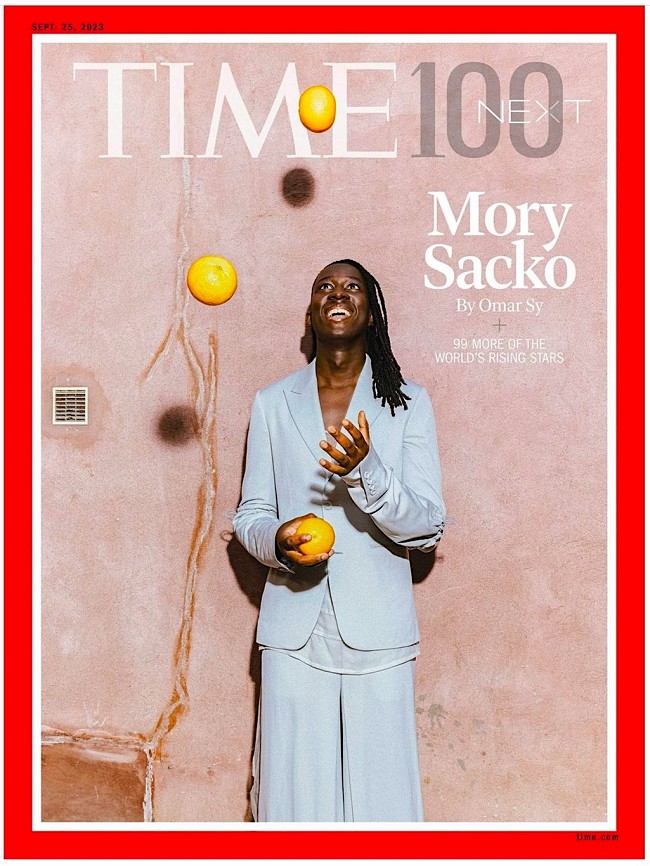 This atmospheric, 100-year-old Montmartre café was frequented by both locals and the famous (Jacques Brel, Patrick Modiano, Céline, Marcel Aymé). It was inherited by "la patronne" Elyette Ségard from her father and now run with her husband, Pierre.
Following a restoration by the architects of Saint-Lazare Studio, sympathetically preserving Montmartre memories, Au Rêve's now back in business.
"Behind this reopening is the wish to see Au Rêve continue its history and also contribute to the conservation of the architectural and cultural heritage of Montmartre", say Clémentine Larroumet and Antoine Ricardou, founders of buzzy design company Saint-Lazare. Projects include the Barn, Les Sources de Cheverny, Sur Mer for Alexandre Gauthier, La Chocolaterie Cyril Lignac, and MAM by Stéphanie Le Quellec. 
"At Au Rêve, we restored more than renovated," they explain. "The carved wooden bar, the central element of the bistro, is still there. The benches are the originals, ditto the floors. Scraping off brown paint from the 2000s, we uncovered a previously hidden tile fresco and the Au Rêve blue neon remains outside."
Au Rêve's a lively Montmartre café, guarding the spirit of the regular bands of workers from the 'hood who would gather on the terrace, at the bar, or in the small back room. Sweet memories are shared by editors from Pathé cinema whose offices were nearby, and journalists from Libération.
A great address for morning espressos, pause for an aperitif, keep your rond du serviette, linger to taste the grand classics of bistro cuisine: deviled eggs, croque monsieur, charcuterie plates, and rub shoulders with Mathieu Renucci's modern daily specials. Everything's homemade, the comprehensive cocktail menu completes the menu. The spirit of la patronne lives on. See you there! Dream on Au Rêve, welcome back! 
89, rue Caulaincourt, 18th 
Metro: Caulaincourt 
Tel: +33 (0)1-44-85-05-75 
Open 7/7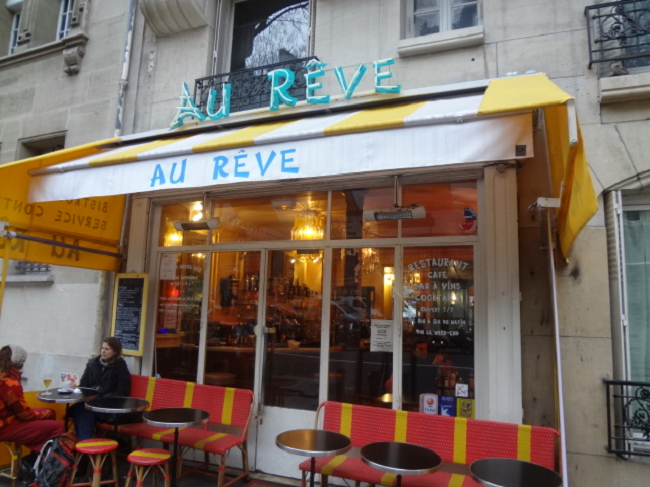 Israeli chef Assaf Granit has addresses in London, Jerusalem, Berlin and, of course, Paris. There's 1* Michelin Shabour, Shosh, Tekes, without forgetting Balagan, due to reopen soon.
The latest is Boubalé, inside the Pariente Group's perfectly posh Grand Mazarin hotel. The restaurant is dedicated to grandma, Ashkenazi and diverse European cuisine.
Begin with traditional Challah bread (€10) and tarama (€7). Starters include Fifty Shades of Green; marinated amberjack with horseradish; chopped chicken liver ("gehackte leber," in Yiddish, noted on the menu, in phonetic Hebrew as, "Kaved Katzutz") presented on an outsize spoon with egg powder, caramelized onions, black pepper, croutons, pickles (€20). Mains include Seafood Kneidalach with Matza Balls (€38); Like a Jewish Wedding, potatoes, Emmental and Comté cheese, caramelized onions, salsa verde (€26). Finish with traditional strudel (€14) or Lorimer Street (Brooklyn) cheesecake (€12).
6, rue des Archives, 4th 
Metro: Arts et Métiers 
Tel: +33 (0)7 81 45 41 58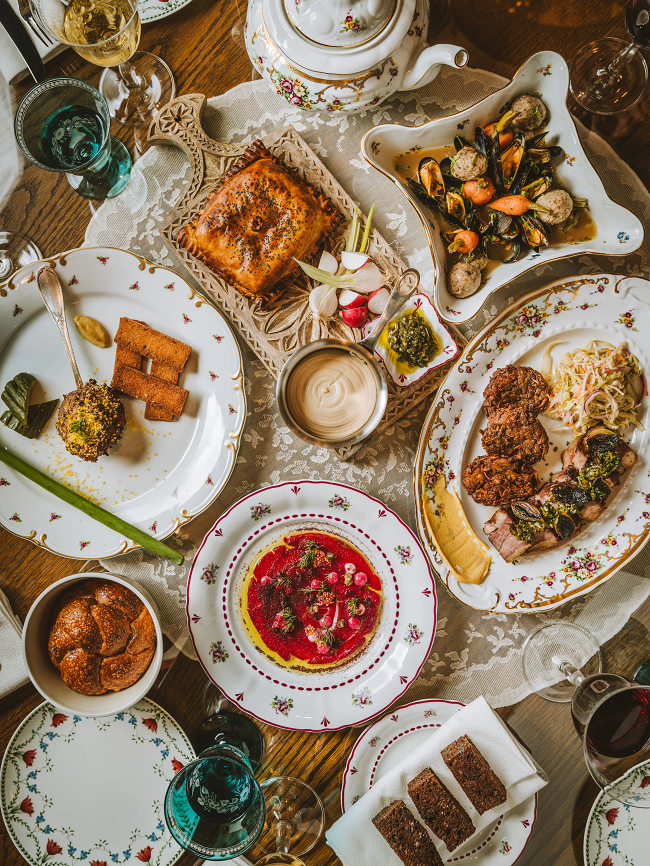 Diary Dates
Vive le Chocolat at Le Salon du Chocolat, a cornucopia of sweetness complete with a chocolate-themed fashion show. Taking place at Paris Expo- Porte de Versailles in the 15th, from 28th October-1st November. Book into Le Petit Moulin, an adorable jewel of a 16-room boutique hotel, decorated by Christian Lacroix, and located in the Marais, where Patrick Roger, Jacques Genin and Alain Ducasse have nearby boutiques. It was built on the site of a former bakery where Victor Hugo bought his baguette! 
Meet the artisans of ParisLocal
Experience a different Paris, by stepping through the doors of studios, boutiques, workshops. For the third year running, ParisLocal showcases and celebrates its talented local craftsmen. During a festive weekend, the public is invited to discover Parisian creation in all its diversity through original activities, such as exclusive workshops, tastings, demonstrations and open houses. Taking place from 17-19th November. See you there.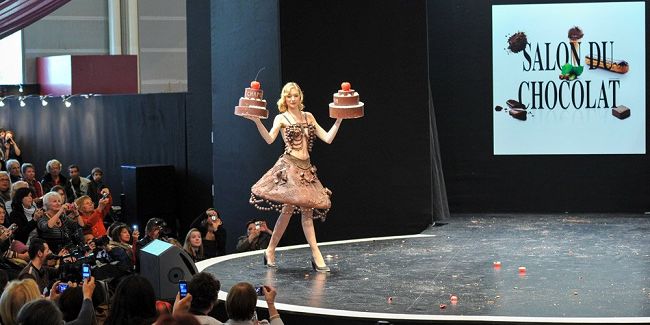 Lead photo credit : Courtesy of MAXIM'S.
More in food, Maxims, Paris food, Paris restaurant news, restaurant
---
---