Michelin Guide 2018: The Restaurants with Stars in France
Michelin Awards 2018: This year they're calling it "the Oscars of Michelin"
It was Hollywood-sur-Seine as restaurant royalty, the suits at Michelin, sponsors, and the press gathered for the annual launch of the Red Guide 2018. The carefully chosen location was La Seine Musicale, the state-of-the-art music and performing arts center on Île Seguin, an island on the Seine river between Boulogne-Billancourt and Sèvres, in the western suburbs of Paris — no passports required —  that once housed the Renault automobile factory.
Recently, chefs have been making a big show of wanting to return their stars for a variety of reasons.
Jay Fai, the Bangkok "Queen of street food" vendor, was inundated with Instagrammers when she notched up a star in the city's debut edition.
Jérôme Brochot is anxious to return his "because in my little crisis-ridden Burgundy town Monceau-les-Mines no one can afford fine dining prices." And Sébastien Bras, who took over Le Suquet, his father's three-Michelin-star restaurant, famously told Michelin that he no longer wants to sweat under the constant scrutiny of inspectors. 
Michelin agreed to Bras' request. "It's difficult for us to have a restaurant in the guide which does not wish to be in it," Michelin spokesperson Claire Dorland Clauzel told AFP news agency.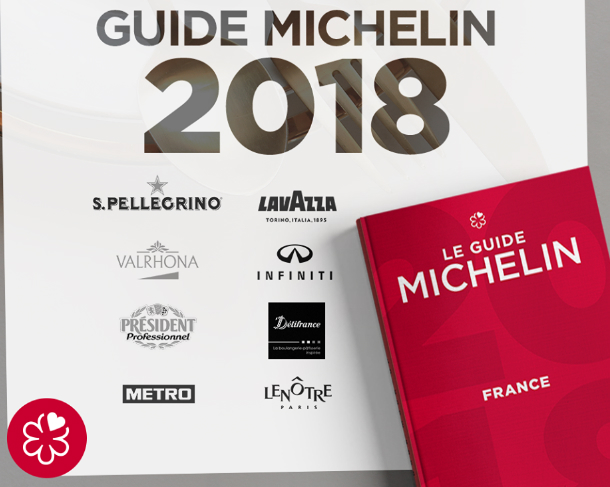 Another warning came from Marc Veyrat, the quirky 67 year old black "Savoyard" hatted superchef who's won and lost more stars than you've had hot dinners. Well, it worked – because he's worth it: he notched up to *** for the third time. "You have to accept the bad moments to really appreciate the good ones," he shrugged. Veyrat, always the rebel, refused to put on the white jacket offered to him by Michael Ellis, Michelin's charismatic head honcho. The man in black stays in black!
Christophe Bacquié joined Veyrat on stage to celebrate his third star (of which there are now 28 in France). His eponymous eatery is a jewel to be found at Le Castellet, in the heart of Provence.
There are a total of 621 star restaurants (57 new) throughout the Hexagon (and Corsica). Here's what's new in Île-de-France: Mavrommatis (5th), Emporio Armani Caffè (6th), Quinsou (6th), Loiseau Rive Gauche (7th), Pertinence (7th), Copenhague (8th), L'Ecrin (8th), Le Chateaubriand (11th), Table – Bruno Verjus (12th), Montée (14th), Alan Geaam (16th), Comice (16th), Etude (16th), L'Arcane (18th), Ken Kawasaki (18th), Jean Chauvel (Boulogne-Billancourt, 92), Le Quincangrogne (Dampmart, 77), Le Domaine de la Corniche (Rolleboise, 78).
Anne-Sophie Pic — Michelin's only woman three star chef –– is "marraine,"  the chef of honor 2018 – one of the few female chefs   – on stage. Respect !
Own It: Le Guide Michelin, Available from Friday, 9th February, for €24.90.
Lead photo credit : The Michelin France 2018 awards
Leave a reply
Your email address will not be published. Required fields are marked *