Jean-Georges Celebrates 20 Years of Market
"I grew up in Alsace – in Strasbourg, by the canal; the family business was coal handling. It was back in the day when three generations lived under the same roof and there were always 15 people for lunch, 20 for dinner." – Jean-Georges Vongerichten
Mention Jean-Georges and foodies salivate! He's mononymous, like Rihanna, Elvis, Banksy, Bono and Björk; he's also arguably the world's most famous celebrity chef. Plus he's a visionary restaurant creator (38 globally and counting), author, husband, father, and grandfather.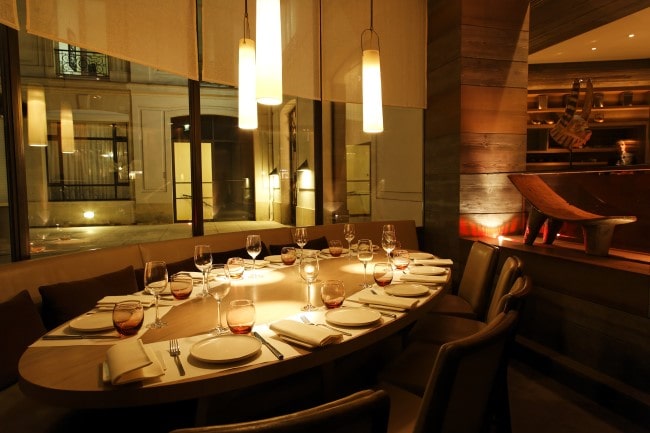 "I've just been to see my mother in Alsace; she's 90," exclaims Jean-Georges, proudly showing me a photo on his iPhone. He's back in Paris to celebrate the 20th anniversary of Market, just off the Champs Elysées, the achingly chic Avenue Matignon restaurant (is that George and Amal snuggled up in the corner?).
Born and raised in Alsace, Jean-Georges graduated from Perpignan Culinary School then went on to Auberge de l'Ill apprenticed to Chef Paul Haeberlin, subsequently honing his craft under Paul Bocuse (very tough) and Master Chef Louis Outhier at L'Oasis, La Napoule.
In Asia, Jean-Georges shined at the Oriental Hotel in Bangkok, Le Meridien Singapore and the Mandarin, Hong Kong. From there came the inspiration to develop his signature cuisine when he decided to abandon the traditional use of meat stocks and creams, preferring to use vegetable juice extractions, fruit essences, light broths and herbal vinaigrettes, the secret to the intense flavors of his cooking.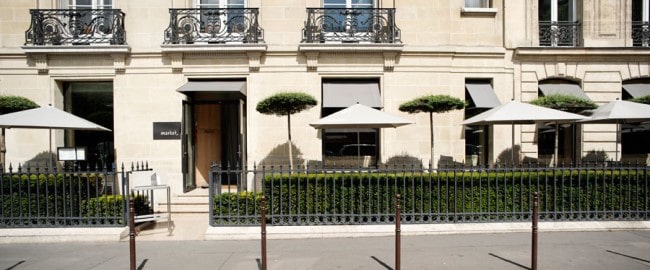 Jean-Georges brought his style of open-kitchen fusion cuisine to the French capital in 2001 with Market. Designed by Christian Liaigre in contemporary wood, marble and leather (by Hermès), the chic space has a bucolic terrace perfect for "pipole" watching.
"As you grow older, you go back toward your roots," Jean-Georges reflects. "Paris, I've always adored this city – its architecture, its energy." On the Market menu a mix of dishes that have become classics, dishes we return to taste time and time again, such as the iconic black truffle pizza, raw bar dishes, and Black Angus Cheeseburger with cheddar, fried onions, and pommes frites.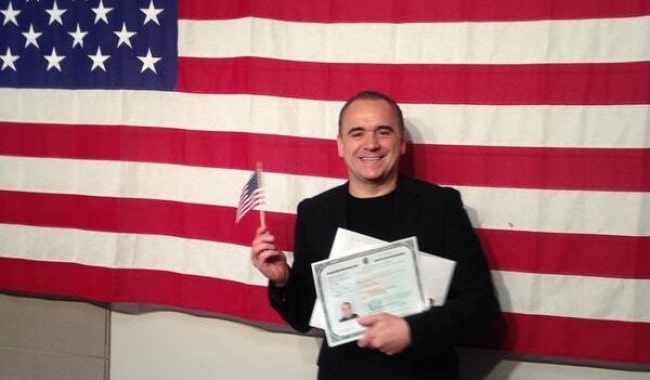 In 2006 Jean-Georges won three Michelin stars for his eponymous NYC restaurant then announced on Twitter in 2014 that he had become an American citizen. "It's strange that he's never snagged a star in Paris. Market really merits it," says food critic Gilles Pudlowski.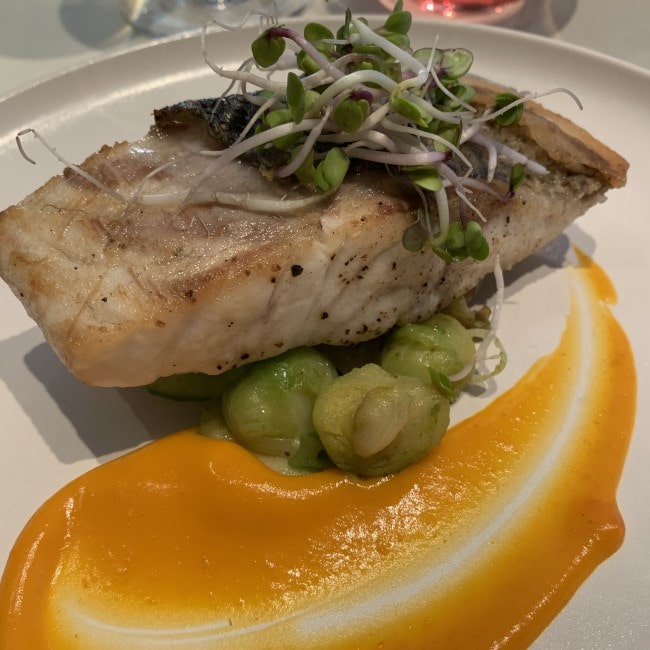 Throughout December, Market is showcasing a six-course "Menu des 20 Ans" (€180 + wine) so that guests can discover their style. Dishes are based on what's available at the market and may include: Posh eggs on toast with Kaviari caviar (Billecourt-Salmon Champagne rosé); Saint-Jacques raw in their shell, cucumber marinated au kombu/kelp and lime; Agnolotti pasta pouches aux courges/squash, pears, pesto, squash seeds, Parmesan; Turbot a la plancha, sauce habanero, thyme roast Brussels sprouts; Venison, red cabbage and chestnut purée (Château Petit Val Saint Emilion Grand Cru). Dessert's a nod and a wink to the US of A with a pumpkin and pecan nut sundae.
Jean-Georges' children followed in their father's footsteps, although, the chef says, "I never thought they would." Cédric, born in Bangkok when Jean-Georges was chef at the Mandarin Oriental, is a graduate of CIA (Culinary Institute of America) and helms the kitchen of Perry Street, NYC. In 2018, Cédric and Jean-Georges introduced Vong Kitchen to Jakarta, followed by Le Burger. In February 2019, Cédric launched his first solo project, Wayan, the French-Indonesian restaurant on Spring Street in Manhattan's Nolita 'hood.
Cédric unites with Louise Vongerichten Ulukaya, his sibling, on Food Dreams, the family project. Sustainability, philanthropy, and education are Louise's passions and her aim is to foster an environment of development, growth and opportunity for underprivileged global youth via the Food Dreams Foundation. The team's students (250 have graduated so far) are supported throughout their culinary formation, from soup to nuts. They can rely on financial support, mentoring, externships, work experience and jobs. "We want to give back and help students follow their culinary dreams, while being a family project and having fun at the same time," Louise told Downtown magazine.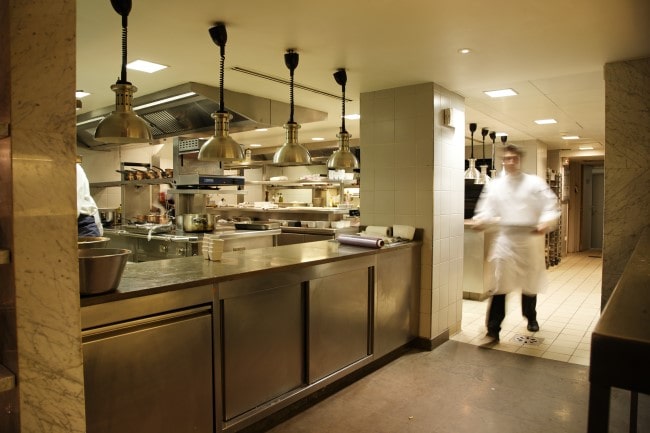 Meanwhile, back in Paris, the celebrations continue at Market. Jean-Georges, a perfect Pisces (March 16th, 1957), has an incredible joie de vivre that rubs off on everyone around him. "He's the best chef and the best boss in the world, all the other chefs are jealous of him," whispers Directeur Général Rajooo Etwar. And he should know; he's been at Market for 18 years!
Lead photo credit : Chef Jean-Georges
More in French food, Jean-Georges Vongerichten, Paris resturants, restaurant, restaurant news
---
---