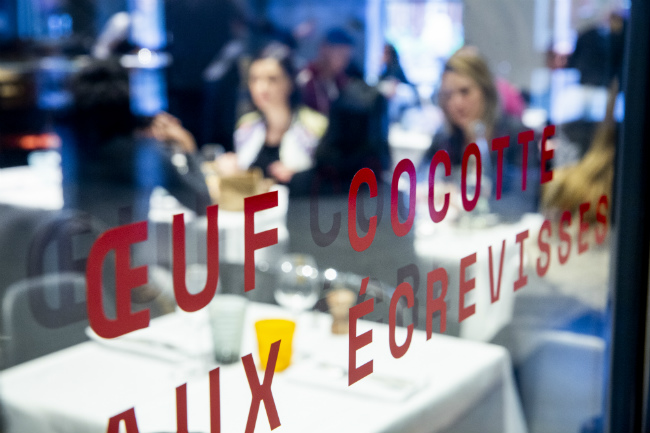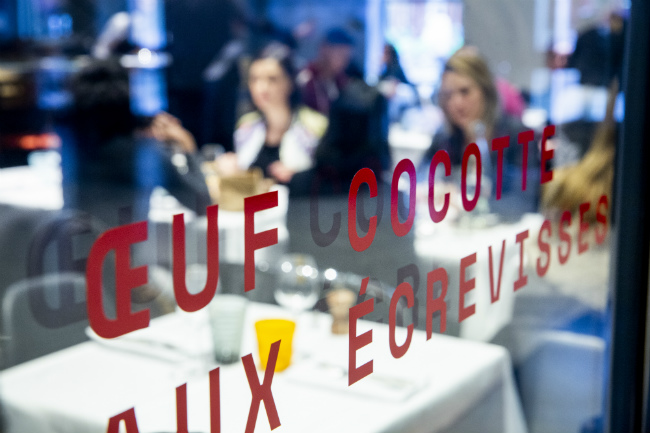 "Fish, to taste right, must swim three times – in water, in butter and in wine." –Polish Proverb.
"Adjugé," shouts the auctioneer, banging his hammer. You've just raised your hand, bidding for that rare Picasso etching, a piece of jewelry, timepiece, or other wish list treasure.
And, with his fascination for art and antiques, it's hardly surprising that prestigious auction house Drouot asked Alain Ducasse to rework their cantine chic, which he has done – naming it Adjugé!
Salute restaurant director Eric Mercier, Pudlo Guide 2013 Mâitre d'Hotel of the year. His mission statement is "everything is delicious."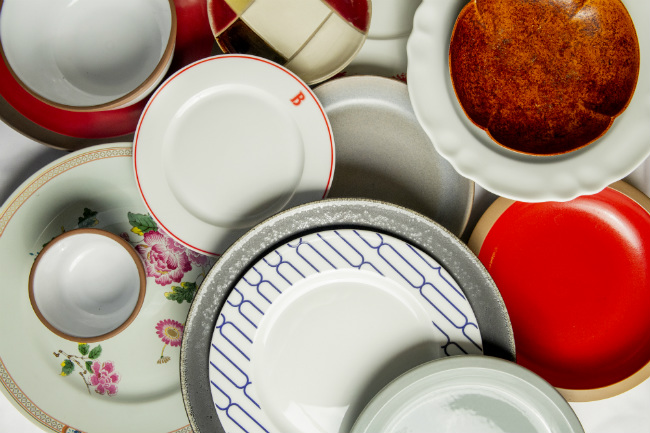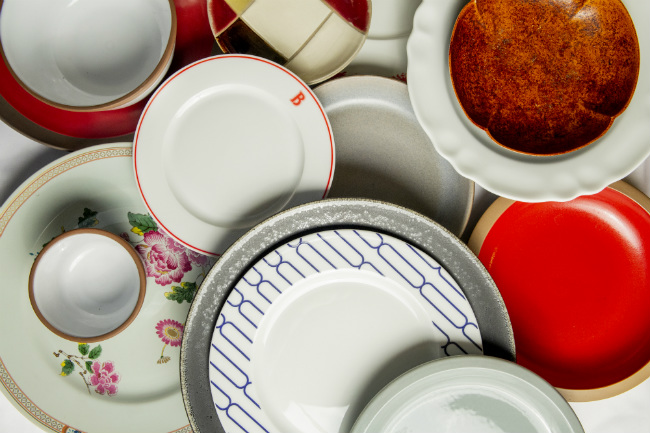 The bistro style cuisine – served on fabulous collectors dishes that may go to auction but will never see the inside of a dishwasher – includes egg mayo, blanquette of veal, pot au feu, ravioli, watercress sauce and gateau Marjolaine Fernand Point.
Chef Yann Masantuono (recently at Aux Lyonnais) creates a daily changing Lunch Box (€34) that you can eat in or take away. You can also order A La Carte for about €48 and toast new acquisitions with a flute of NV bubbles Brut-Daubigny 2018 (€12).
Hôtel Drouot, 9 rue Drouot, 9th
Tel: +33 (0)1 47 70 72 04
Closed Saturday-Sunday
Metro: Richelieu/Drouot/Le Peletier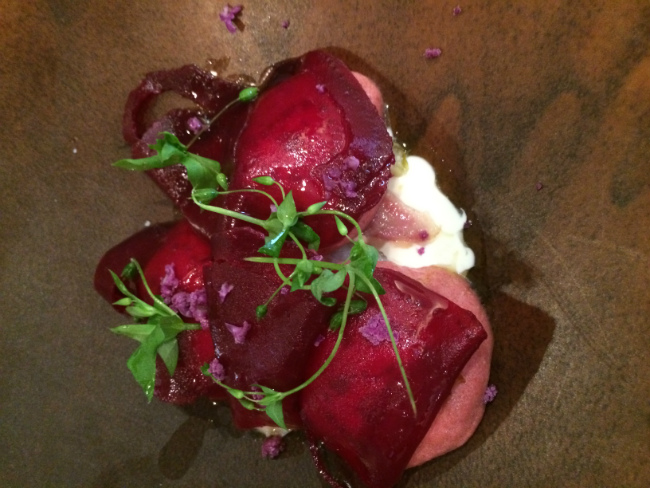 It's a family affair. Catherine Méchin welcomes guests (and chooses the wine) while Pierre, husband, and daughter Claire (trained chez Ducasse, inspired by the likes of Kitchen Gallery's William Ledeuil) helm the kitchen in perfect and delicious harmony.
"Our ingredients come from agriculturalists and farmers, such as Alternoo the Normandy co-operative, who supply us with 100% organic vegetables, fruit and dairy products. Fish comes from Brittany, the Loire and the Pays Basque. And yes, of course we buy from the Poncelet market," says Claire, who describes the dishes as "bistronomie française, with perfumes of Asia."
The signature of L'Escient (meaning "knowledge" in old French) is the classic thaï "Le Tigre Qui Pleure" (crying tiger), achingly tender marinated beef with black Riz Vénéré.
Last Thursday, among many dishes, the chef and cheffe sent out: Chestnut velouté with Var truffles, warm corn bread; Beetroot and smoked eel (from Greece); Breton cod, celeriac purée, parmesan cheese sauce. Thick cut rare tuna steak on a bed of avocado, soy and lime sauce. Le Comté cheese and/or warm bitter chocolate ganache "Cru Manjari."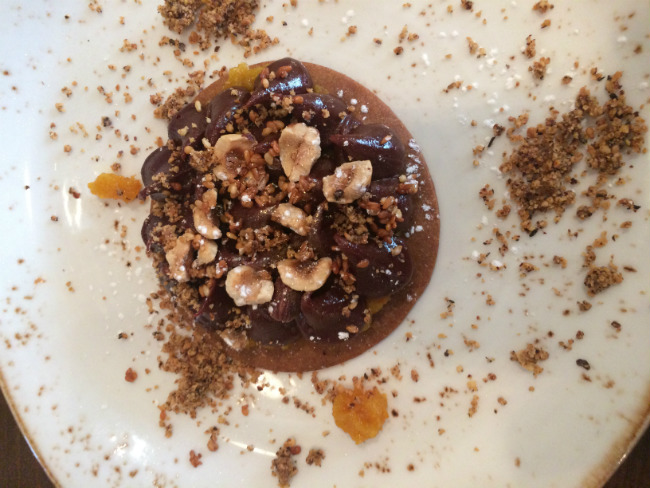 Blackboard suggestions change daily. Lunch €28-€34. Dinner €39 + wine.
And do note the third Thursday of the month, there's the "Big Green Egg" fish and meat barbecue. (3 courses €39 + interesting world wines, say, Petit Clos du Clos Henri – Pinot Noir 2017 (€39) from New Zealand.
Need to Know:
The restaurant is located on rue Poncelet, the bustling daily fruit, vegetable, and fish market.
28 rue Poncelet, 17th
Tel: +33 (0)1 47 64 49 13
Metro: Ternes
Closed Sunday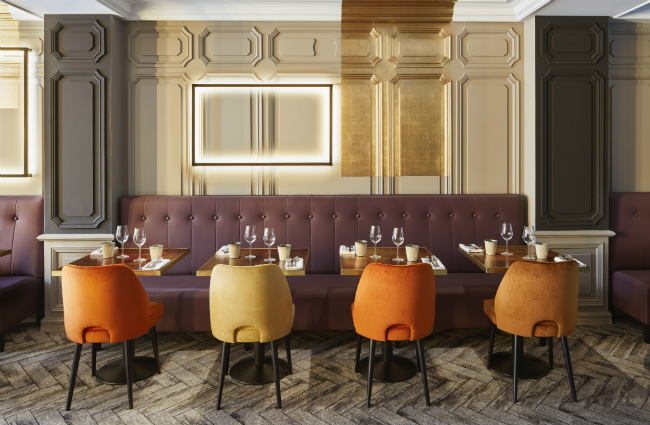 I discovered Caïus Restaurant some years years ago and met chef chef Jean-Marc Notelet, an intriguing alchemist with a passion for exotic spices. His book written with "nose" Blaise Mautin, Le Cuisinier et Le Parfumeur Une Rencontre Autour des Sens Editions Minerva, takes pride of place in my kitchen.
"Here we don't create– we assemble like-minded ingredients that go together. Listen to your products; they tell you what to do!," Notelet insists. His father was a butcher, his restaurant named for great-grandfather Caïus Demarthe, aubergiste (Le Pot A Corne) of Saint Omer, in the Hauts-de-France region.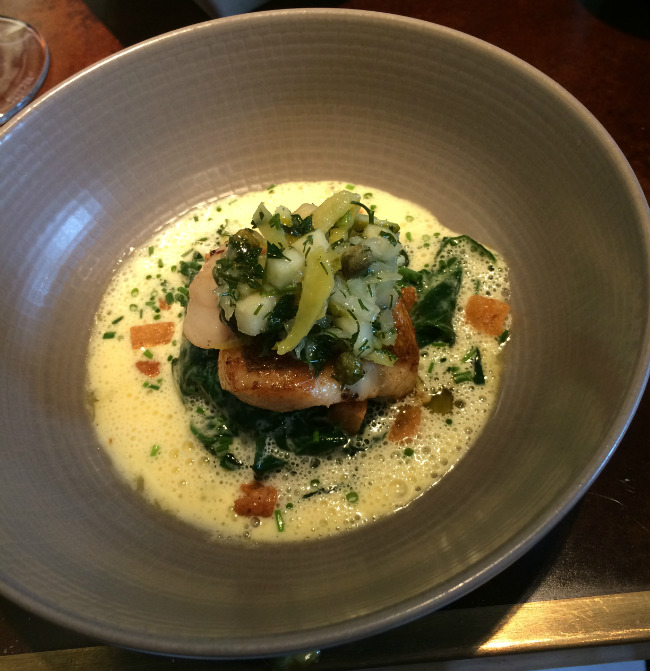 Recently Notelet noted Caïus needed updating and called in Nicolas Adnet and Marc Hertrich, interior designers of MHNA studio, to reconfigure the space. Now there's a convivial 12 seater table d'hôtes in the window and semi-open kitchen. (Table 29 is best if you want to watch the action.)
Last week we began with soothing, smooth, chestnut and truffle velouté and warm cornbread. The first asparagus were flash fried with morille mushrooms, jus. Then filet of rascasse (scorpion fish, often used for bouillabaisse), flashed spinach and lemon/apple condiment. Beef tongue was grilled, paired with Romanesco cabbage and palourdes. Perfect with Les Petites Mains, Faugères, (€35 bottle-€9 glass). To finish, rich chocolate tart packed with plump raspberries, a boule of cacao sorbet and a pinch of saffron.
6 rue Armaillé, 17th
Metro: Argentine/Charles de Gaulle Etoile
Tel: +33 (0)1 42 27 19 20
Closed Saturday Sunday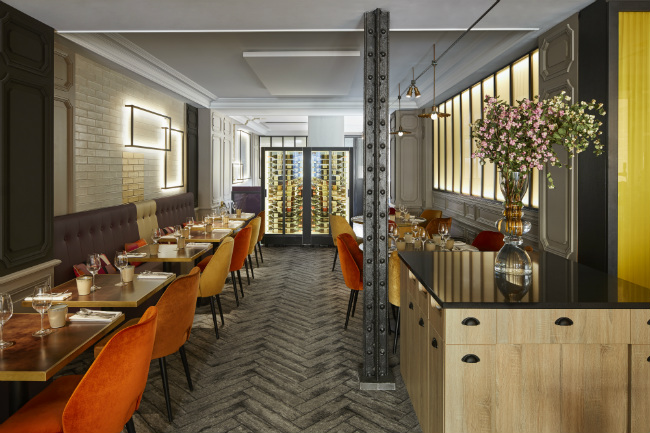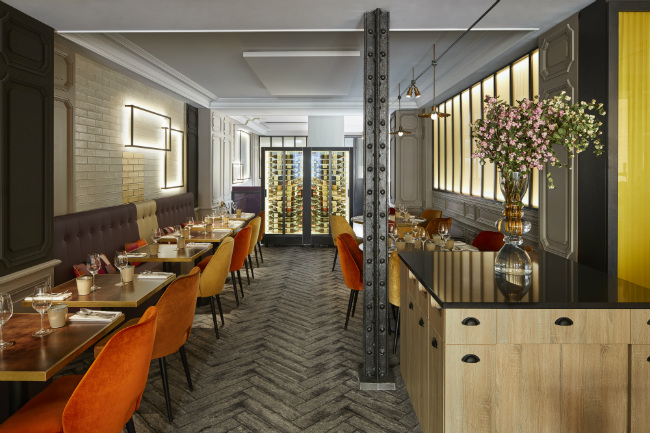 Chez Jacques-Benjamin Konrad's recently opened address is the talk of the chic 16th arrondissement.
Bistronomie contemporaine by chef Lomba Masamba showcases organic products washed down with Jacques house beer on tap (€4.50) and/or cocktails/mocktails/champagne/wine by Edward, the wizard Australian mixologist.
Dishes include scallops and leeks, rack of tender lamb, and sugarless chocolate cake (average spend €25). The dish of the day starts from €18, for example on Wednesday you may see the Wok de Bœuf du Chef (€19). And, bien sûr, try the iconic "Eat The Road" burgers (from €14) as served from the sleek silver foodtruck – with chips or sweet potatoes.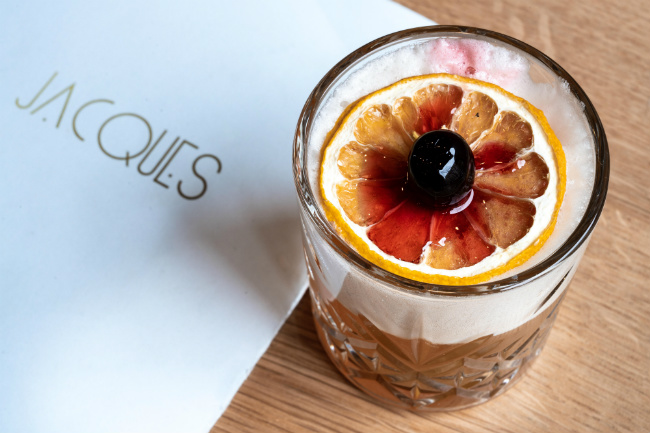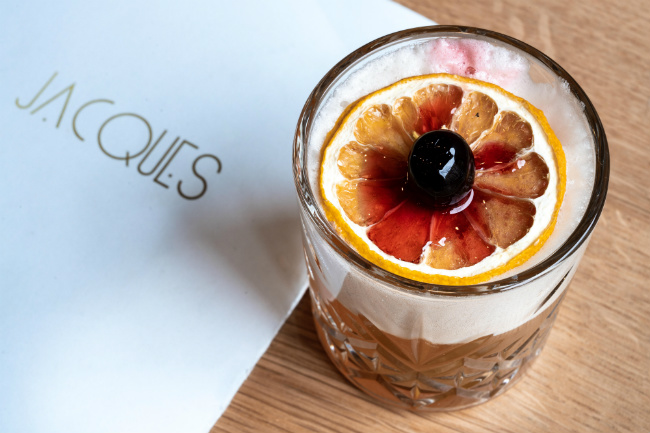 So who's Jacques? Benjamin Konrad's proud to be the sixth generation of the family who founded Maison Cordier in 1897 at this address – now Sedillot Traiteur – who numbered among their clients: Giscard d'Estaing, George Pompidou, Princess Grace of Monaco the Aga Khan etc. Grandfather Jacques supplied the presidential Élysée Palace with more than a ton of foie gras a year!
129, Avenue Victor Hugo, 16th
Metro: Victor Hugo
Tel: +33 (0)1 43 59 72 41
Terrace
Open 7/7 8.30-midnight
Sunday Brunch €25 10hrs-17hrs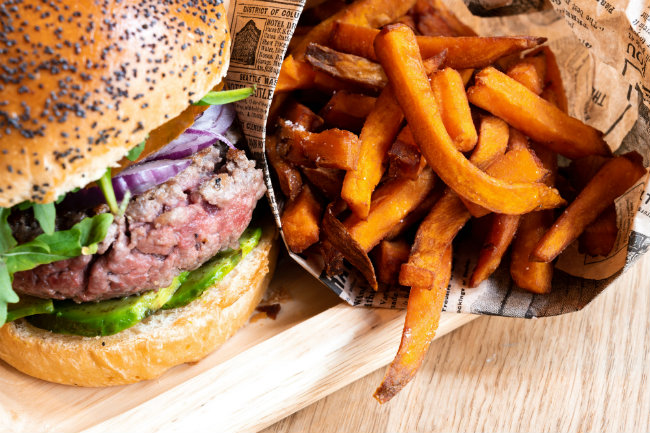 The former "Montparnasse 1900" is now Bouillon Chartier. The historic, Belle Epoque 180-seater, Art Nouveau space is now restored to its former glory, with shiny new kitchens.
Absolutely no reservations, so order a Lillet at the bar (feel like Hemingway) while waiting, read the newspapers thoughtfully supplied, or buy a souvenir gift from an authentic brasserie whose original mission statement – created by the Chartier Brothers in 1900 – reads "finest food at the lowest prices" as in three courses for €13.90 + the excellent Arrogant Frog Syrah-Viognier (€13) and Breton cider (€3).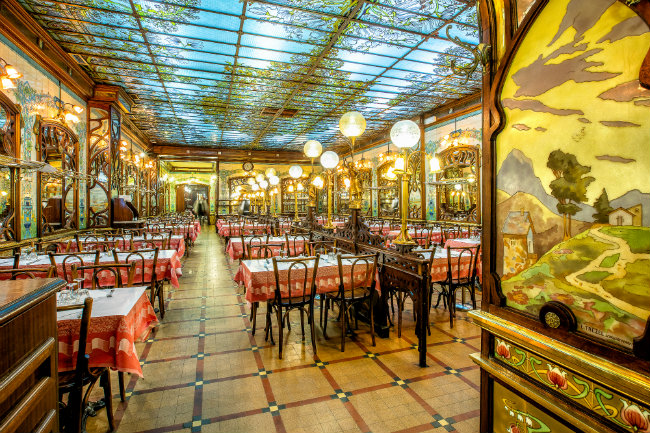 Buzzing with tourists, businessmen, locals, who start with the daily aperitif (€3.50) and love the Egg mayo (€2 ), celery rémoulade (€2,70), oil marinated herring and potatoes (€ 3.80), Avocado, shrimp, cocktail sauce (€3.80), Six (€7.40) or a dozen snails (€14.80), leek vinaigrette (€3). Mains include Sauté de veal Marengo (€11.20); farm roasted chicken and golden chips (€9); an entire sea-bream (with head!) grilled to perfection with vegetables of the day (€13). Served with excellent bread. The wait person writes the order on the paper tablecloth — just as they did back in the day. Finish with cheese (€2.60) or copy the locals with a coupe de crème Chantilly (€2.60).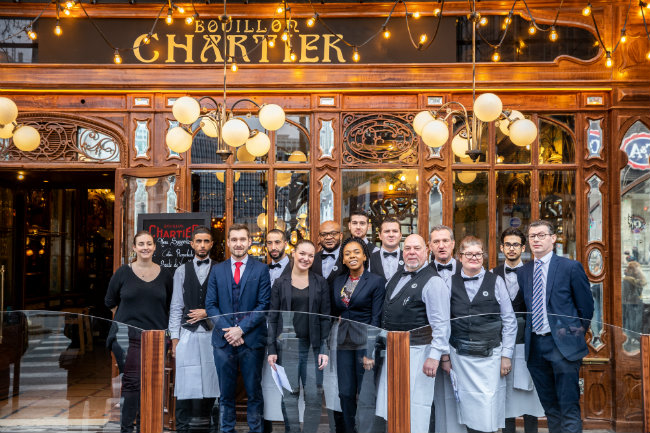 "Alors!," grinned Sebastien my waitperson, "you're here to discover the Bouillon experience."
"Yes," I replied, "I'll be back." Watch this space.
59 Boulevard du Montparnasse, 6th
Metro: Montparnasse
Tel: +33 (0)1 45 49 19 00 (no reservations)
Terrace
Open 7/7 from 11.30-midnight