Interview with Christian Lesquer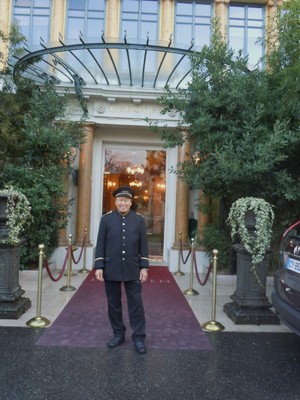 Christian Lesquer is the discreet superstar chef at Pavillon Ledoyen.
It may be an old maison (circa 1792, Napoleon was a regular client, as were Manet, Picasso and Degas) but Lesquer's cuisine is young and inventive. Holding on to three- Michelin stars, for twelve years, Lesquer honed his craft chez Le Divellec : Lucas Carton : Le Ritz : Taillevent and Café de la Paix at Restaurant L'Opéra.
Where were you born?
In the Morbihan region at Ria D 'Etel, Brittany
What do you consider your best point?
My simplicity
Your hidden talent?
Swimming
If you could share a bottle of wine with a Parisien past or present?
Definitely an elegant and charming woman!
A local personality you admire?
Your favourite month?
September
Your favourite part of Paris?
All the monuments, the Eiffel Tower, Arc de Triomphe. Fantastic.
One object a Parisien should own?
A bicycle
Something you can't live without?
My perfume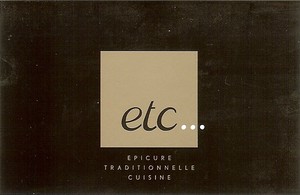 Your favourite lunch spot in Paris?
ETC. my bistro at 2, rue Laperouse, 16th
Best address for a coffee/glass of wine in Paris?
The bars of the Palace hotels
Where do you shop for clothes?
Bon Marché
And for groceries?
Bon Marché La Grande Epicerie
Your favourite part of Paris is?
The Bois de Boulogne for my running and Saint Germain des Prés for my chilling
The most fun thing to do in Paris?
Cycle around Paris at night to appreciate the monuments, lit up so you can really appreciate their beauty.
A secret « touristy » spot that you admire?
The food and vegetable markets are incredible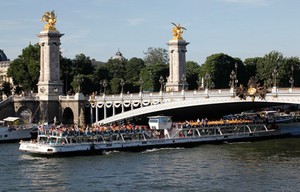 The most « touristy » thing you've done in Paris?
Lunch or dine on the Bateaux Mouches
The best « life lesson » you've learned?
Knowing how to listen
Three words to live by?
Live hidden, live happy!
If you ruled, something you'd change in the world?
Give back to nature. We take too much away.
Something you wish Parisiens would stop moaning about?
Their status in life
You have just 25€ left. How will you spend it?
A good sandwich and a bon glass of wine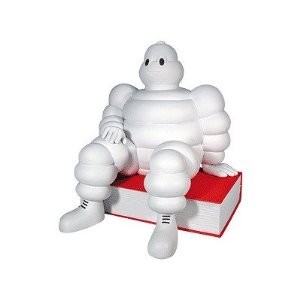 Your favourite book is?
Le Guide Michelin
And your all-time favourite film?
Le Grand Restaurant with Louis de Funés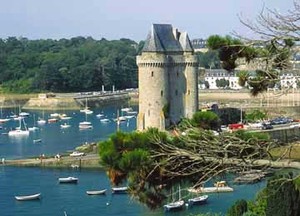 Aside from Paris, your favourite place is?
Saint Malo
Is there an annual event you look forward to with impatience?
Paris Fashion Week, which brings a hip, modern, contemporary look to the city and inspires my cuisine.
One place that you take visitors in Paris?
To a traditional authentic Paris bistro.
Pavillon Ledoyen
1, avenue Dutuit, 8th
M: Champs Elysées Clemenceau
Valet Parking
by Mr. Chin-Chin
Shut samedi, dimanche et lundi midi.
T :  01 53 05 10 01
See him in action at http://www.youtube.com/watch?v=5ViT_jzxcxM
Leave a reply
Your email address will not be published. Required fields are marked *