Favorite Covered Markets in Paris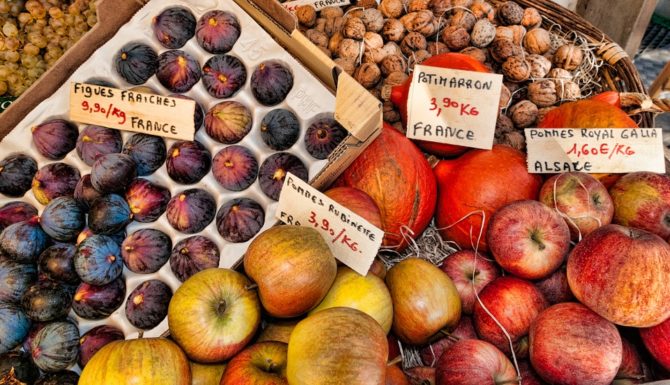 Markets in Paris are common, with several markets happening in different parts of the city every single day. Locals still shop regularly at street markets in their own neighborhood, establishing long-time relationships with vendors and producers. Increasingly organic vegetables can be sourced, particularly at long-time shopping destinations like the Marché biologique Raspail on the left bank. Some of our favorite places to shop are inside the city's covered markets, some of which have been running on the same site for hundreds of years. Here we've selected some top picks of atmospheric covered markets.
Marché des Enfants-Rouges
Situated in the upper Marais neighborhood (3rd arrondissement), the Marché des Enfants-Rouges is one of the oldest markets in Paris with a market positioned on the current site since 1615. Although it was closed for a time, the market reopened in 2000 after locals campaigned for its return. The market takes its name from the orphanage that formerly occupied the site until the market was built. Les Enfants-Rouges is one of the more mixed markets as you can also find a variety of prepared food items to enjoy. Think delicious crepes, Lebanese food, and Japanese cuisine. On Sundays, people go to les Enfants-Rouges to have brunch and eat in some of the more niche restaurants in the heart of the market.
Opening hours are from 8:30-20:30 Tuesday – Sunday, 8:30-21:30 on Thursdays and 8:30-17:30 on Sundays. The closest metro station is Filles du Calvaire.
Marché aux Fleurs 
Dedicated entirely to flowers, the Marché aux Fleurs is situated near Notre Dame on the Île de la Cité. Some of the many types of flowers offered are seasonal French flowers, along with exotic blooms, orchids and species of shrubs. This market is also a relatively old market as it has been around since 1830, although the pavilions in which it now sits date from the early 1900s. There are two other flower markets in Paris – on the Place de la Madeleine and the Place des Ternes.
Opening hours 8:00-19:30 Monday-Saturday and the closest metro is the Cité station.
Marché Couvert Saint-Quentin 
Situated between the Gare du Nord and Gare de l'Est is the Marché Couvert Saint-Quentin. There is a diverse variety of Italian, North-African, Asian, Moroccan and Lebanese food. You'll also find butchers, two florists, a café, a tailor (where they repair clothes) and a shoemaker.
The opening times for Marché Couvert Saint-Quentin are Tuesday-Saturday 8:00-20:00 and 8:00-12:30 on Sundays. This market is easy to get to on the metro as the Gare de l'Est is on lines 4, 5 and 7.
Marché Couvert La Chapelle
Marché Couvert La Chapelle is in the Montmartre district of Paris and the market stalls are in a pavilion in the Baltard style with plenty of light accessing the interior of the market. It has its origins in the 1840s, but the current Baltard-style building was built in 1888. This market is open six days out of seven as is it is a market that locals go to purchase their everyday goods. Stalls inside this market include a tea shop, crèmerie, florist and fruits and vegetables.
Opening hours 8:00-19:30 on Tuesday-Friday and on Sundays the hours are 9:00-13:30 and the nearest metro station is Marx Dormoy, a three-minute walk away.
Marché Aligre
Recently reopened after a full renovation following a fire, Marché Aligre is a locals market with affordable produce. The market, found between La Bastille and Place de la Nation, is open 6 day a week and features both an outdoors area and indoor stalls in what's called the Beauvau market. One of the main features of the open market is the coffee shop and roasters Café Aouba which has no tables, and instead customers stand to drink their small, smokey espressos before grabbing some early morning deals. Le Baron Rouge is also a favorite for oysters and a glass of wine. This market is a fantastic place to buy good ingredients in bulk, from cherries to shellfish, and is very popular with chefs all around Paris.
Open every day except Monday; morning hours are best. The nearest metro is Ledru-Rollin on the line 8.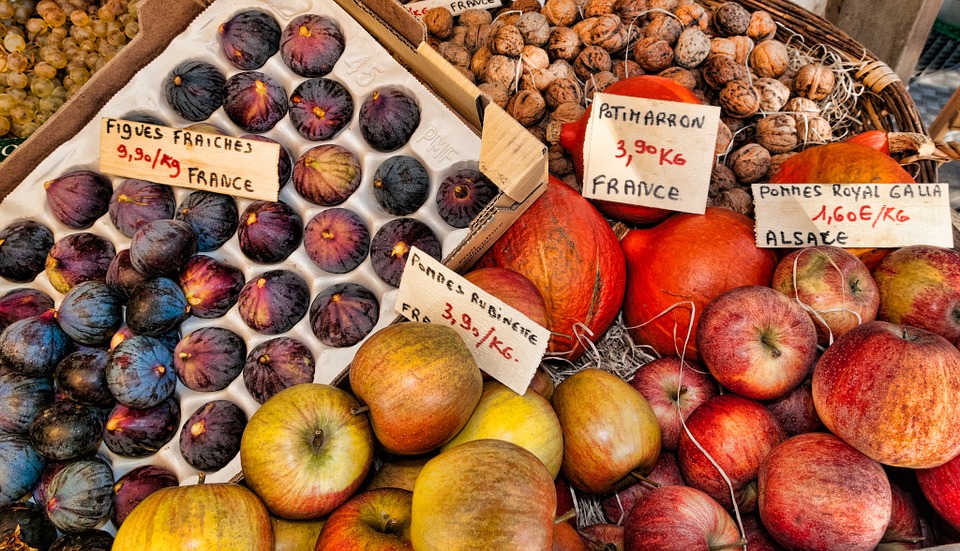 Leave a reply
Your email address will not be published. Required fields are marked *
Comments