On the Impressionist Trail: Château d'Auvers-sur-Oise Restored to its Former Glory
Just 30 minutes from Paris, the Château d'Auvers-sur-Oise, in its 5-hectare park setting, was constructed by a rich Italian financier at the court of Catherine de Medici around 1635. The village of Auvers-sur-Oise is famous because it's where Vincent Van Gogh lived the last 70 days of his life. The chateau is set on a hilltop framed by beautiful gardens inspired by the Villa d'Este, near Rome, with pools, fountains and two orangeries. (This landscaping has been beautifully revised by a young team of enthusiastic horticulturalists who go by the name of Robin des Bois.)
Today, after a two-year €5.3 million facelift, the chateau has reopened showcasing an exciting immersive tour concept. "Vision Impressioniste, Naissance et Descendance" (Impressionist Vision, Birth and Progeny) was designed and developed by the OMEO agency.
The 8-space circuit – alternating virtuality and reality – is punctuated with rooms exhibiting the Val d'Oise department's impressive art collection including works by  Gustave Caillebotte, Charles François Daubigny and Claude Monet. "We're building a bridge between the old and the young, the traditional and the modern", explains OMEO's Ysabel Sequeira, artistic director of the project.
There's a work in progress on the easel in the perfectly reproduced painter's studio – as well as the model's chair and artist's equipment, brushes, palettes, tubes of paints, including those of Lefranc-Bourgeois who developed the screwcap in 1859.
In another magical space a soundtrack by "Antonin Leymarie pour OMEO" reproduces the voices of artists and art dealers such as Paul Durand-Ruel and Emile Bernard all precisely documented with letters, testimonies and newspaper article excerpts read by actors.
And, highlighting how Impressionism was a source of inspiration for other artists and movements, the visit concludes with works by Monet and abstract artists of the last century such as Vassily Kandinsky, Clyfford Still, Mark Rothko and Joan Mitchell.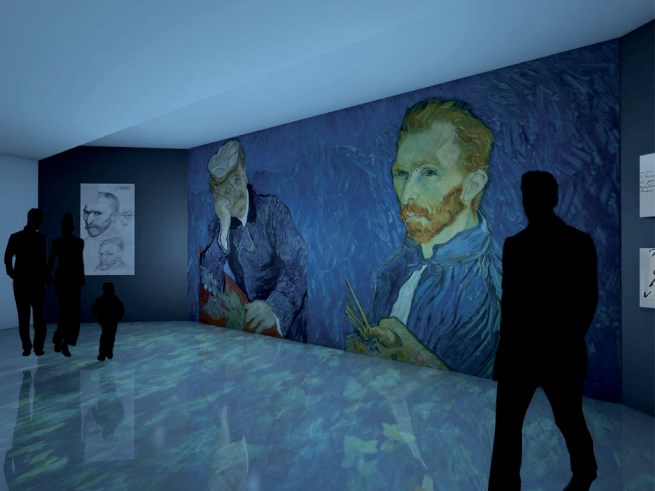 In 1890, the artist Camille Pissarro advised his friend Vincent Van Gogh to "come and live in Auvers, because of the light and Doctor Gachet". Opposite the Château there's is a wooden sign directing the traveler towards the "Maison du Docteur Gachet." In Auvers-sur-Oise it seems that not much has changed since Van Gogh lived, painted and died nearby (1890), cared for by Doctor G, who Van Gogh famously depicted in oil, the original of which hangs in the Musée d'Orsay, Paris.
Lunch, take tea, snack or dine at the Château where the French Art de Vivre continues. Le Nymphée's chef Grégory Urios and his brigade combine terroir, tradition and modernity as in Savory crayfish éclair, mascarpone and bergamot mousse; Guinea fowl with autumn vegetables and Apricot and nougat Mirebeau. A must have on the menu is the Château Smoked Scottish Salmon Sashimi. Menu Express €14, Menu des Artistes €34, Lunch Menu du Nymphée €27, Children's menu €10 Dinner, starter, main, dessert with drinks included €49 or A La Carte. See more.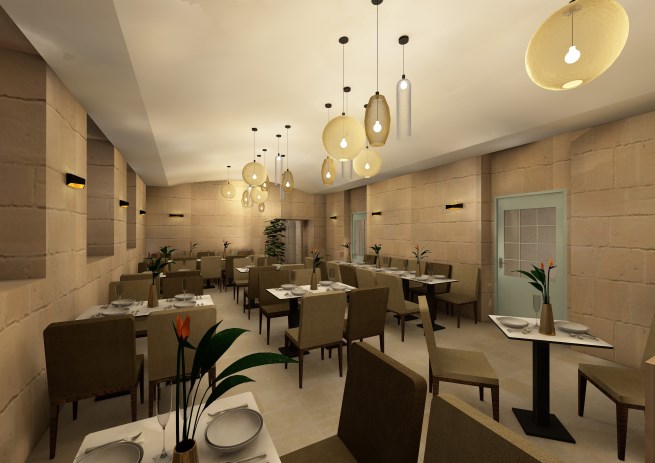 Need to Know:
Tarif: €15. Children aged between 6-18, costs €9, and under 6 have free entry. Château d'Auvers is located 30 minutes from Paris and 40 minutes from Versailles and Beauvais.
Getting there:
Driving from Paris: Take the Paris A86/A15, then A115, direction Cergy-Pontoise. Exit Auvers-sur-Oise, direction Château d'Auvers.
By train: Gare du Nord towards Valmondois, change at Valmondois station for Auvers-sur-Oise. Gare St Lazare towards Pontoise: change at Pontoise station for Auvers-sur-Oise.
Auvers-sur-Oise's address book–
Chateau d'Auvers, rue de Léry, 95430, Auvers-sur-Oise, Tel: 01 34 48 48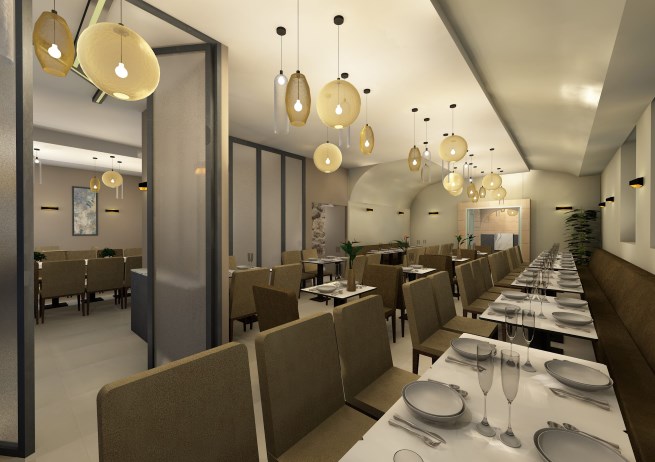 Lead photo credit : ©GillesFey
---
---