Paris Events Calendar April 2012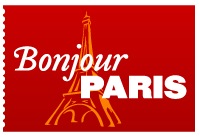 ASSORTED PARIS EVENTS
Drawing Now Paris
Through 1 April Held in the Carrousel du Louvre, this is the first contemporary art fair exclusively dedicated to drawings
Art Paris
Through April 1st The best in modern and contemporary art come together at the Grand Palais
8 Older than the Tour de France, this ride is known as the l'Enfer du Nord
8 – 15 Held in the Parc Floral, more than 400 artist converge to display their striking creations
Cité International des Arts Paris
10 April – May 9th Ana Tzarev on exhibition: Exposed: The Secret Garden
11 Get on out there and cheer on the 40,000 + runners who will be taking to the streets for the 34th annual Paris Marathon!
22 An evening concert "freely inspired by the link between Berthe Morisot and the artists of her time."
Grand Marché d'Art Contemporain
26 – 1 May Artist 500+ artists will have their work on display ranging from painting, sculpting, ceramics and more.
27-29 Head to the Nef du Grand Palais for the best of rare and old print – come to buy or peruse!
MUSEUM EXHIBITIONS (ART, FILM, PHOTOGRAPHY & MORE)
Archaeological Crypt of Notre Dame – Crypte Archéologique du Parvis Notre Dame
Permanent collection on view
Rembrandt et son Entourage, through April 20th
L'Arbre et le Photographe, through April 22nd
Branly Museum on Quai Branly—Musée du Quai Branly
The Invention of the Savage, through June 30th
Patagonia, through May 13th
La Pluie, through May 13th
Bourdelle Museum—Musée Bourdelle
Permanent collection on view
Carnavalet Museum—Musée Carnavalet
Eugène Atget, Paris, through July 29th
Cartier Foundation Gallery—Fondation Cartier
Show and Tell, opens May 15th through September 30th
Children's Interactive Art Museum—Musée en Herbe
Victor Vasarely, through December 31st
Tim Burton, The Exposition, through August 5th
City of Science & Industry Museum & Children's Museum—Cité des Sciences et de l'Industrie
Océan, Climat et Nous, through June 30th
Costume & Theater Set Design Museum—Centre National du Costume de Scène
L'Envers du Décor, through May 20th
Decorative Arts Museum—Musée des Arts Décoratifs
Les Histoires de Babar, through September 2nd
Trompe-l'oeil. Imitations, through November 15th
Hussein Chalayan, Récits du Mode, through December 11th
European House of Photography—La Maison Européenne de la Photographie (AKA "MEP")
Dominique Auerbacher, Scratches, opens April 4th through June 17th
Guido Albi Marini, opens April 4th through June 17th
Là-bas, Vidéos de Neuf Artistes Israéliens, open April 4th through June 17th
Fondation Henri Cartier-Bresson
Henri Cartier-Bresson, Mexique 1932-1934, through April 22nd
Yutaka Takanashi, opens May 10th through July 29th
Giverny Impressionism Museum  (by Monet's gardens) — Giverny Impressionists Museum
From Delacroix to Signac: Drawings from the Dyke Collection, opens July 27th through October 31st
Grand Palace Museum, Palace of Discovery—Grand Palais/Palais de la Découverte
Grand Palace National Gallery—Galerie Nationales du Grand Palais
Helmut Newton, through June 17th
Beauté Animale, through July 16th
Holocaust Memorial Museum—Mémorial de la Shoah
The Eichmann Trial, opens April 8th through September 28th
Doisneau, Paris les Halles, through April 28th
Jacquemart-André Museum–Musée Jacquemart André
Jimmy Robert: Langue Matérielle, through April 29th
Ai Weiwei: Entrelacs, through April 29th
Berenice Abbott  (1898-1991), through April 29th
Jewish Art & History Museum—Musée d'Art et d'Histoire du Judaïsme
Les Juifs dans l'Orientalisme, July 8th
Legion of Honor Museum—Musée National de la Légion d'Honneur
La Berline de Napoléon, through July 8th
Louvre Museum  — Musée du Louvre
New Frontier: American Art Enters the Louvre, through April 16th
Luxembourg Garden Museum—Musée du Luxembourg
Cima Maître de la Renaissance Vénitienne, opens April 5th through July 15th
Maillol Museum; Dina Vierny Foundation—Musée Maillol
Artemisia, through July 15th
Closed for renovations through April
Maison de la Culture du Japon à Paris
Modern Art Museum of Paris—Musée d'Art Moderne de la Ville de Paris
Resisting the Present, Mexico 2000/2012, through July 8th
Eko Nugroho, Témoin Hybride, through June 10th
Présentation du Legs Isabella Pakszwer-de-Chirico, through July 1st
Mona Bismarck Foundation  & American Cultural Center/Gallery
Permanent collection on view
Montparnasse Museum—Le Musée du Montparnasse
Maxim Kantor, Vulcanus, opens April 6th through May 6th
Jean-Gabrile Domergue, opens June 6th through September 2012
Museum of Armor —Musée de l'Armée
1689-2011: Les Irlandais et la France, through April 29th
Ishinomaki Hibi Shimbun, through April 15th
Debussy, Music and the Arts, through June 11th
Baby Boom: La Suite 1960-1979, through September 22nd
Natural History Museum — Muséum National d'Histoire Naturelle
Permanent collection on display
Akseli Gallen-Kallela, through May 6th
Degas and the Nude, through July 1st
Closed for renovations through April 11th
Paris City Hall Gallery—Hôtel de Ville
Petit Palais Fine Arts Museum of Paris—Musée des Beaux-Arts de la Ville de Paris
José María Sert, le Titan à l'Oeuvre, through August 5th
Portraits Flamands et Hollandais, through July 15th
Pinacothèque Art Museum of Paris — Pinacothèque
Les Masques de Jade Mayas, through June 10th
Pompidou Modern Art Museum—Centre Georges Pompidou
Danser sa Vie, through April 2nd
Matisse Paires et Séries, through June 18th
Red House Foundation (Albert de Galbert Foundation)— La Maison Rouge
Romantic-Writers Museum—Musée de la Vie Romantique
La Nouvelle Athènes, permanent exhibition
Theâtres Romantiques à Paris, through July 15th
Jardins Romantiques Français (1170-1840), through July 17th
Skilled Arts & Crafts Museum — Musée des Arts et Métiers
Radio: Ouvrez Grands vos Oreilles, through September 2nd
Versailles Palace— Château de Versailles
Le Guerre de Napoléon, through May 13th
Zadkine (sculpture) Museum & Garden—Musée Zadkine
Closed through May 2012 for maintenance
POPULAR MUSIC VENUES (POP, ROCK, R&B, JAZZ)
5   Drake
7 & 8   David Guetta
11   Harlem Globetrotters
13   Laura Pausini
17   Nightwish
20   WWE Raw Wrestlemania
2   Naheah
3   Tinariwen
5   Amadou et Mariam
6   Blankass
7   The Inspector Cluzo
10, 11   Chinese Man
13   Killing Joke
14   Viviane Émigré
24   Roots Manuva
26   Charles Bradley and his Exraordinaires
30   Miles Kane
Olympia Concert Hall— L'Olympia
1   Jean-Pax Mefret
2   Shaka Ponk
3   Zebda
5   Imany
6   Stacey Kent
7   Fanny J
8   Tanya St Val
12   Sefyu
13   The Stranglers
14   Daniel Guichard
16   Lauryn Hill
23   Vincent Moscato
26   The Rapture
27   Akiyo
29   The Dandy Warhols
Le Palais des Congrès de Paris
3-7   Bejart Ballet Lausanne
8, 9   Les Choeurs de l'Armée Rouge
10   Shen Yun
No concerts scheduled in April
1, 2   Si Carmen m'Etait Contee
6   Super Junior World Tour
11   Sean Paul
14   l'Arc en Ciel
21   Allaoua
22   Tunisie en Fête
23   Methodman
27   Skrillex Cell Show
JAZZ CLUBS & CONCERT VENUES
AUTHORS, BOOK-SIGNINGS & LITERARY EVENTS
4   Evenings with an Author: Stéphane Hessel
11   Evenings with an Author: Marilyn Waite
12   Evenings with an Author: Lily Tuck
2   An evening with Tom Hodgkinson, The Idler
5   Lisa Hannigan (music)
12   Philosophers in the Library: Darren Frey
16   Kate Tempest, performance poetry
19   Jeanette Winsterson, Why Be Happy When You Could Be Normal?
20   Chris Pavone, The Expats
23   Alan S. Cowell, The Paris Correspondent
25   Music Hour for children (3:00pm)
3   Mark Strand reads from, Almost Invisible
12   Edward Girardet reads from, Killing the Cranes
19   Chris Pavone reading and signing, The Expats
OPERA, BALLET & THEATRE PERFORMANCES
Opéra Garnier [Palais Garnier]
La Veuve Joyeuse, through April 2nd
L'Histoire de Manon, opens April 21st through May 13th
Troisième Symphonie de Gustav Mahler, opens April 9th through May 12th
La Bayadère, through April 15th
Don Giovani, through April 21st
Cavalleria Rustaicana/Pagliacci, opens April 13th through May 11th

Subscribe for
FREE

weekly newsletters.
BonjourParis has been a leading France travel and French lifestyle site since 1995.
Readers' Favorites: Top 100 Books, imports & more at our Amazon store
We update our daily selections, including the newest available with an Amazon.com pre-release discount of 30% or more. Find them by starting here at the back of the Travel section, then work backwards page by page in sections that interest you.
Current favorites, including bestselling Roger&Gallet unisex fragrance Extra Vieielle Jean-Marie Farina….please click on an image for details.
Click on this banner to link to Amazon.com & your purchases support our site….merci!
Leave a reply
Your email address will not be published. Required fields are marked *