Books Set in Paris: L'Appart by David Lebovitz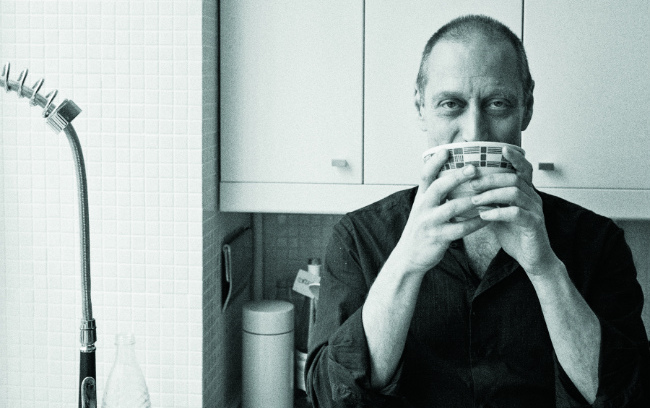 David Lebovitz has a knack for making us laugh out loud. (As his fans can easily attest, the best-selling author and famous chef also has a terrific blog, and droolworthy Instagram feed.) In his latest book, L'Appart, The Delights and Disasters of Making my Paris Home, Lebovitz chronicles the experience of buying a fixer-upper in the 11th arrondissement, and the subsequent hurdles in the apartment's renovation— from the notorious French bureaucracy to the contractor Claude. It's a hilarious romp into the ups and downs of expat life in Paris. And it also features nearly two dozen recipes that Lebovitz perfected in his Paris kitchen (sometimes as a means of distracting him from the catastrophe at hand).
If you're looking for a fun Christmas gift, L'Appart offers a wonderful escape. And it's now out in paperback. The accolades are many: L'Appart was an NPR Best Book of 2017, while The New York Times called it "smartly arch," the Christian Science Monitor described it as "painfully funny, typically charming and occasionally a touch risqué," and The Washington Post suggests that you "pour yourself a glass of French wine, grab a nibble and cozy up to a great night with a great book."
Our sister publication, France Today magazine, interviewed David Lebovitz on the occasion of the book's publication. He told editor Marion Sauvebois that it was two years before he could find the humor in it all, and finally commit his story to paper. "I was walking down the street in New York City and all of a sudden it hit me. I thought, 'I need to write this story now'. It wasn't easy. Someone told me once that writing a memoir is hard because you have to relive everything and then when your book comes out you have to relive it again. But writing a book helped to normalize it. It's a part of my life." And it was an emotional process, as well, as he made the realization, and became overwhelmed by, how many French people had come to his aid. Read the full interview here.
Purchase the book on Amazon below:

Lead photo credit : Photo of David Lebovitz by Ed Anderson, from "My Paris Kitchen" by David Lebovitz
Leave a reply
Your email address will not be published. Required fields are marked *