Why Le Fooding (and Before Them Gault-Millau) Have Those Goofy Rating Symbols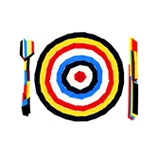 I'm sure you've been waiting with baited breath (or bated, as World Wide Words points out, defining it as "a state in which you almost stop breathing as a result of some strong emotion, such as terror or awe," for someone to explain those ghastly symbols and multiple sub-headed descriptors that Le Fooding's Guide 2010 uses. You know: See and be seen, Feeling, Wine on wine, etc. Well, I'm here to help you. Sometime in the 1990s, Gault and Millau's young reviewers, who are now a bit older and more mature and in more secure, better paying positions, thought the old GM system of 10-20 number ratings with 1-4 chef hats (toques) was limiting and introduced in the monthly magazine all sorts of plates with weird symbols and stuff on them. Some time afterwards, somebody straightened them out and GM returned to the old system Well, now we've got Le Fooding, whose young energetic staff (including at least one of the old GM rebels) thinks there should be more to ratings than numbers and so we've got twelve, count them 12, written descriptors and nine (9) symbols. Let me give you just a few of the French and then their English translations (not mine, mercifully). I couldn't type all 42 — it would exhaust my index finger and mind: Descriptors: Trop bon (trans. Last spots in Paris where it's still a crime to talk with the mouth full) Terroir (trans. Be careful, this roots restaurant may not accept euros yet…Don't forget your Amex!) Dinette (trans. Control your appetite with fun) Now let me recount three recent meals: #1 was at a place called Le Trinquet, 8, Quai Saint Exupery in the 16th, which is way to hell and gone in the deepest/darkest 16th and is essentially a resto outside a jai alai or a Basque pelota court. There three of us had Basque food such as a chorizo pâté, Basque cheese and jamon as well as a gâteau Basque. Now when it came time to rate it, I gave it a 5/10 but noted that you should go if you need to grab a bite before a pelota, rugby or tennis match, on a really nice day, sure, but the trek out there is not for the food. And, I titled it "Funny place, funky food, fine company." #2 was a restaurant that moves (according to the time of year and weather between a boat on the Seine and a dockside bunch of tables. It's called Batofar and I called it "An unusual place, an unusual experience, and an unusual result." Now here I had such difficulty writing a summed-up rating from 0 to 10 that instead I rated twelve elements: location, setting, décor, menu, products, preparation, service, cooking, price, did I have fun, anything else and would I go back or should you go? The ratings from 0 to 10 ranged from 2 to 9 – some spread huh? #3. Q-TEA restaurant, where I was invited by a Chinese/American woman who lives in Paris who had a bunch of cyberfoodnuts (we were a total of eight in all) share a "banquet" style meal of items that ranged from Cantonese to Sichuanese to Shanghaiese to Taiwanese to SouthEastAsianese: spring rolls, veggies, fish, meat and fruit. As we moved through these ten courses, much wine flowed, many stories were started and not finished and in general a good time was had by all, including superGrouch (me). How was I to rate this place? I don't know enough about all this cuisine despite trips to the Far East, one courtesy of Uncle Samuel where I had a Chinese chef, to judge the cooking and certainly not the nuances. So I punted and gave it no number rating and called it merely "Home-cooked Chinese." Cowardly? You bet. So what should I have done? Well, oddly or funnily enough, I should have done what the boys and girls at Gault-Millau and Le Fooding did and do and describe meals with descriptors; forget symbols — they're still beyond me. The examples I've been talking about are : Le Trinquet 8, Quai Saint Exupéry in the 16th, (Metro: Exelmans) T: 01.40.5.09.25 Closed Sundays and Mondays A la carte about 30-40 E. Batofar Port de la Gare (or more descriptively, really down at Seine-side, Left Bank, alongside 6-8 other boats) in the 13th, (Metro: Bibliothèque François Mitterand) T: 01.53.60.17.00 (but no reservations when they're serving outside) Open lunch and dinner except for dinner Sundays and Mondays. Weekday lunch "menu" 19, dinner 25, à la carte 35-45 E. Q-TEA restaurant 19, rue Notre-Dame de Lorette in the 9th (Metro: ND de Lorette) T: 01.55.32.04.68 Closed Sundays. A la carte about 25 Euros pp (without wine, but you may BYO).   ©by John Talbott 2010
Fat Tire Bike Tours
are great for seeing Paris in a different light. You'll see more, have more fun, and not feel tired at the end of it. These are highly recommended and truly a great thing to do during your stay.
SUBSCRIBE
ALREADY SUBSCRIBED?
BECOME A BONJOUR PARIS MEMBER

Gain full access to our collection of over 5,000 articles and bring the City of Light into your life. Just 60 USD per year.

Find out why you should become a member here.

Sign in

Fill in your credentials below.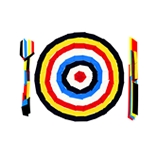 I'm sure you've been waiting with baited breath (or bated, as World Wide Words points out, defining it as "a state in which you almost stop breathing as a result of some strong emotion, such as terror or awe," for someone to explain those ghastly symbols and multiple sub-headed descriptors that Le Fooding's Guide 2010 uses. You know: See and be seen, Feeling, Wine on wine, etc.
Well, I'm here to help you.
Sometime in the 1990s, Gault and Millau's young reviewers, who are now a bit older and more mature and in more secure, better paying positions, thought the old GM system of 10-20 number ratings with 1-4 chef hats (toques) was limiting and introduced in the monthly magazine all sorts of plates with weird symbols and stuff on them. Some time afterwards, somebody straightened them out and GM returned to the old system
Well, now we've got Le Fooding, whose young energetic staff (including at least one of the old GM rebels) thinks there should be more to ratings than numbers and so we've got twelve, count them 12, written descriptors and nine (9) symbols. Let me give you just a few of the French and then their English translations (not mine, mercifully). I couldn't type all 42 — it would exhaust my index finger and mind:
Descriptors:
Trop bon (trans. Last spots in Paris where it's still a crime to talk with the mouth full)
Terroir (trans. Be careful, this roots restaurant may not accept euros yet…Don't forget your Amex!)
Dinette (trans. Control your appetite with fun)
[Blogger's comment: If you can understand either the French or the English you far exceed my IQ.]
Symbols:
Quand le spleen rend l'ame (trans. When the spleen passes away)
Quand on veut s'entendre (trans. Where Simon & Garfunkel wrote the hit…you know? Of course you do)
Quand on veut flamber (trans. When the crisis ignores you)
[Blogger's note: Oy! Had enough?]
Now let me recount three recent meals:
#1 was at a place called Le Trinquet, 8, Quai Saint Exupery in the 16th, which is way to hell and gone in the deepest/darkest 16th and is essentially a resto outside a jai alai or a Basque pelota court. There three of us had Basque food such as a chorizo pâté, Basque cheese and jamon as well as a gâteau Basque. Now when it came time to rate it, I gave it a 5/10 but noted that you should go if you need to grab a bite before a pelota, rugby or tennis match, on a really nice day, sure, but the trek out there is not for the food. And, I titled it "Funny place, funky food, fine company."
#2 was a restaurant that moves (according to the time of year and weather between a boat on the Seine and a dockside bunch of tables. It's called Batofar and I called it "An unusual place, an unusual experience, and an unusual result." Now here I had such difficulty writing a summed-up rating from 0 to 10 that instead I rated twelve elements: location, setting, décor, menu, products, preparation, service, cooking, price, did I have fun, anything else and would I go back or should you go? The ratings from 0 to 10 ranged from 2 to 9 – some spread huh?
#3. Q-TEA restaurant, where I was invited by a Chinese/American woman who lives in Paris who had a bunch of cyberfoodnuts (we were a total of eight in all) share a "banquet" style meal of items that ranged from Cantonese to Sichuanese to Shanghaiese to Taiwanese to SouthEastAsianese: spring rolls, veggies, fish, meat and fruit. As we moved through these ten courses, much wine flowed, many stories were started and not finished and in general a good time was had by all, including superGrouch (me). How was I to rate this place? I don't know enough about all this cuisine despite trips to the Far East, one courtesy of Uncle Samuel where I had a Chinese chef, to judge the cooking and certainly not the nuances. So I punted and gave it no number rating and called it merely "Home-cooked Chinese." Cowardly? You bet.
So what should I have done? Well, oddly or funnily enough, I should have done what the boys and girls at Gault-Millau and Le Fooding did and do and describe meals with descriptors; forget symbols — they're still beyond me.
The examples I've been talking about are :
Le Trinquet
8, Quai Saint Exupéry in the 16th, (Metro: Exelmans)
T: 01.40.5.09.25
Closed Sundays and Mondays
A la carte about 30-40 E.
Batofar
Port de la Gare (or more descriptively, really down at Seine-side, Left Bank, alongside 6-8 other boats) in the 13th, (Metro: Bibliothèque François Mitterand)
T: 01.53.60.17.00 (but no reservations when they're serving outside)
Open lunch and dinner except for dinner Sundays and Mondays.
Weekday lunch "menu" 19, dinner 25, à la carte 35-45 E.
Q-TEA restaurant
19, rue Notre-Dame de Lorette in the 9th (Metro: ND de Lorette)
T: 01.55.32.04.68
Closed Sundays.
A la carte about 25 Euros pp (without wine, but you may BYO).
©by John Talbott 2010
Fat Tire Bike Tours are great for seeing Paris in a different light. You'll see more, have more fun, and not feel tired at the end of it. These are highly recommended and truly a great thing to do during your stay.
More in Food critics, John Talbott Paris, Paris restaurants
---
---