Top Things to do in Paris this Winter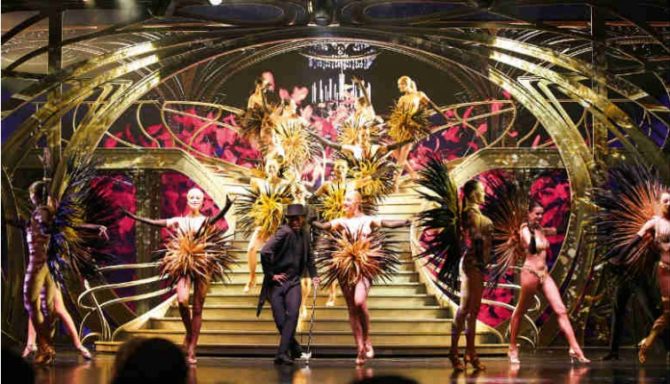 1) Art Attack
Picasso Mania at the Grand Palais
When: 7 October 2015 to 29 February 2016
Calling all culture vultures. This blockbuster of an art exhibition is not to be missed. Learn about Picasso's impact on the contemporary art world. To quote the curator's official description: This expo "takes a simultaneously chronological and thematic approach to the critical and artistic highlights of Picasso's career and the myth that gradually built up around his name."
WARHOL unlimited at the Musée d'art moderne de la ville de Paris
When: 2 October 2015 to 7 February 2016
Andy Warhol's paintings are some of the most expensive to ever be auctioned. One painting was sold for over $105 million. What is it about the famous pop artist that captures the modern imagination? This expo features more than 200 works, highlighting the serial side of the Warhol oeuvre—the most important aspect of his work—and, to quote the curators, the artist's "ability to rethink the way art should be exhibited."
2) Spend a glamorous eve at the Cabaret (Moulin Rouge, Lido or Crazy horse)
When: every evening (increased prices for Christmas & NYE)
What could be more Parisian than watching the Doris Girls do the can can at the Moulin Rouge? Or the glamorous new show at the Lido? Or the spectacular, and world-famous, stage show at the Crazy Horse? Book early, as these shows fill up fast.
3) Visit Chateau Vaux le Vicomte and its magnificent Christmas decorations (ideal for families)
When : November 28 and 29, December 5, 6, 12, 13 + Everyday from December 19 to January 3rd except December 25th and January 1st
Just 35 miles southeast of Paris, this 17th century castle was the inspiration for the Palace of Versailles. It was designed by architect Louis Le Vau, painter Charles Le Brun, and landscape architect André Le Nôtre—the same trio who later masterminded Versailles. Today it is a family-owned, and makes for a wonderful, uncrowded, and intimate chateau experience. One of the best times of year to visit is at the holiday season, when every castle room is decorated with sumptuous Christmas decorations. There's often live music and shows as well.
4) Ogle the Holiday illuminations on the Champs Elysées and shop at the Christmas market
When: from end of November 2015 to January 2016
Don't miss a stroll down the Champs Elysées when it's dressed to the nines for the holiday season. The sparkling lights are wonderful to see, and the marché de Noël is fragrant with hot mulled wine and roasting chestnuts. Pick up a variety of gifts at the different stalls, and you can even go ice skating on a dedicated rink.
5) Ride the Ferris Wheel at Place de la Concorde
This year the "grande roue" will be illumination with lights that are the colors of the Euro 2016. The European soccer Cup will be held in France in June/July 2016.
6) Ice skating at the Hôtel de ville de Paris ice rink
When: From December 2015 to March 2016
Every year, the city of Paris sets up an ice skating rink that's free for everyone. The only fee is a nominal one for ice skate rentals. Be sure to bring gloves/mittens, as they are required when you're on the ice. This is a beautiful setting for a rink—right in front of the Paris city hall.
7) Check out the window displays at the big department stores
When: November to January
The grands magasins—the city's legendary department stores—go all out with their Christmas decorations. Often big-name actors are invited to cut the ribbon for the initial unveiling. Galeries Lafayette Haussmann is famous for its magnificent Christmas tree—inside the Art Deco dome. Printemps and Le Bon Marché also get dressed to the nines.
8) Experience a Christmas mass at Notre Dame de Paris cathedral
When: from 24 Dec. 2015 to 25 Dec. 2015
It's a magical experience at attend a service at Notre Dame, a masterpiece of Gothic architecture on the Ile de la Cité. The music is haunting.
9) Celebrate New Year's Eve in Paris
When: December 31st
There aren't any fireworks in Paris (only for Bastille day on July 14), so if you want to see a spectacular display, head to Disneyland Paris for New Year's Eve. We recommend one of these fabulous Seine river cruises.
10) Shop during the winter sales
When: From January 6 to February 16 2016
The semi-annual "soldes" are a great time to pick up fashionable designer threads for a fraction of the price. Many Paris visitors plan their trips to the City of Light to coincide with the sales, so they can buy haute couture (or unique designer items) for a song. Be sure to plan out your shopping itinerary in advance—some Parisians are known to scope out their favorite stores' selections weeks in advance to plot out their purchases.
---
---
Comments