You've done The Louvre, kissed on the Pont Neuf, put your name on the waiting list for a Birkin at Hermes, dined at Camdeborde's  Comptoir now you need a spa-trek. Here are BP's top 5.  Book ahead and enjoy.
Caudalie Spa Bien-Etre at The Meurice Hotel, in a bucolic courtyard setting, has been given an exciting face-lift for Spring. The treatments are for men and women but, you don't have to get too close and personal, there are separate changing rooms with saunas, steamers, showers and jacuzzis. If you're staying at The Meurice there's a direct lift so no need be shlocking around in fluffy white bathrobe and towelling slippers. Not even Madonna looks glam pre- California Grape massage.
Caudalie's award winning eco-products are made with polyphenols, contained in grape-pips, in highly concentrated extracts, to prevent the skin-aging process. Caudalie Vinotherapy treatments also tone and trim the body and, don't tell, Madonna, Uma Thurman and Jennifer Lopez are fans of the Crushed Cabernet Scrub, and Pulp Friction Massages.  Facials include micro-dermabrasion with polypehnols and, the must for the dry dehydrated skin of your significant other, Soin Vinopure Spécial Homme.     
Arrange to meet on the terrace, between treatments or bespoke courses, in the gym, with a private trainer. Sip a vitamin cocktail or iced grape tisane.  Expect to pay about 105€ for Caudalie Grand Facial Treatment.
The Grand Hotel's I-Spa by Algotherm is unique in Paris combining marine-based cosmetics with innovative state-of-the-art techniques; cell-renewal from the sea. This rich, sensual universe devoted to awakening the five senses, re-connects you with your inner self, adjusts your chakras darling. Blue light for relaxation, green to revitalize, yellow to purify, red for slimming; fragrant essential oils, bergamot or sweet orange to relax, ylang-ylang to stimulate Each Algotherm treatment combines marine-based cosmetics with the gentle energies of chromotherapy and aromatherapy.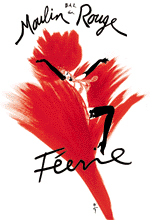 After a stimulating sea-salt scrub climb onto the dry floating bed for seaweed body wraps using glorious mud from the Bay of Mont Saint-Michel, ever so gently you're enveloped by water heated to 37 degrees; it's womblike. Or, try Tropical Rain which immerses you in a soft cloud of island mist with zen lighting and mango scented water jets. The spa has a comprehensive fitness-centre open 24/7 and a personal trainer is available. Anti-fatigue sculpting facial €45 and Jet Lag Treatments. www.algotherm.fr
 

 

View this post on Instagram

 
At The Ritz check out the wacky Kiradjee Massage, based on, Aboriginal healing techniques. It's the creation of John Odel inspired by his studies of Aboriginal culture, "I became fascinated by the philosophy and ideas of the Aboriginal people", he explains. "I incorporate Aboriginal healing techniques and bodywork into my treatments which also include pressure point and Swedish massage methods".
Odel's treatment involves both the therapist and the client going into a dream-like state during the initial 20- minute back and scalp massage. This sets the tone for the treatment and, in a process called mirroring the client, being in such close proximity to the therapist, mirrors their breath and eventually their heartbeat without realising it.  Combined with pressure on specific Aboriginal trigger points between the shoulder blades, Kiradjee shuts down adrenaline production, speeds up the deep-relaxing process. "Clients are often delirious before this 20 minute back and scalp pre-treatment anointing period is complete, I call this the "healing state", it sets the unique tone of Kiradjee," says Odel. This  massage often induces feelings of euphoria and lightness of being resulting in a prolonged post treatment state of relaxation. Back to reality with the 195€ note.
Don't fancy that? Then try the more conventional Ritz Express treatment using La Prairie Caviar Face Cream. The 1hr 50minutes includes  Diamond Exfoliation (20 minutes) Fragranced Energising Body Massage (30 minutes) Beauty Express Caviar for the Face (45 minutes) and €200 includes a gift pot of Luxury Caviar Face Cream. 
 

 

View this post on Instagram

 
Chocoholics head straight to Nuxe for Phytochoc treatments. Founder Aliza Jabes says that the polyphenol compounds in cocoa have anti-ageing properties. The hip 32 Montorgueil is on a bustling pedestrian street, opposite a chocolate boutique. It's a spacious chic retreat located in a former 17th century wine and spirit warehouse; a zen river runs through it. There are four beauty rooms and a fantastic choice of treatments with names, and products, such as Reve de Miel, Crème Fraiche, Aroma-Lacté, Prodigieux, Nirvanesque, Tonific. "Each treatment has been created to help replenish skin, boost spirits, eliminate visible signs of fatigue and urban pollution, to ensure beauty at any age", explains Ms Jabes, who first became interested in mixing lotions and potions on the kitchen table of her family home; her father was a pharmacist. Ultra Comfortable Treatment with Honey (soothing, repairing and lipid-replenishing) 95€.
Jean-Louis Poiroux spent ten years travelling the world researching the best treatments he could find. "The idea behind 5 Mondes Spas combines beauty rituals from all over the world, so you choose a wide variety of treatments from Ayurvedic and Taoist massage, Balinese facial or a slimming Crème de Café ritual from Brazil. Find 5 Mondes in Paris and also at the Monte Carlo Bay Hotel and Resort, Monaco.  Treatments from 45€.  
Address Book:
Caudalie Centre de Bien-Etre,
Hotel Meurice,
228 rue de Rivoli,
1st (Metro: Tuileries),
T: 01 44 58 10 77
Nuxe,
32 rue Montorgueil,
2nd (Metro: Etienne Marcel)
T: 01 55 80 71 40
I-Spa by Algotherm,
Grand Hotel Intercontinental,
2 rue Scribe,
9th (Metro: Opera)
T: 01 40 07 36 96
www.paris.intercontinental.com
Cinq Mondes Spa,
6 Square de l'Opera Louis Jouvet
9th (Metro: Opera)
T: 01 42 66 00 60
The Ritz Spa,
15 place Vendome
1st, (Metro: Opera)
T: 01 43 16 30 30
And also:
Spa Mosaic,
Hilton Arc de Triomphe,
51/57 rue de Courcelles 8th.
T: 01 58 36 68 09
Lead photo credit : Photo © Caudalie, Facebook
More in beauty, health, wellbeing
---
---