It's Getting to Be That Time of Year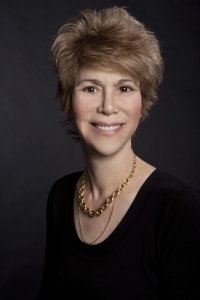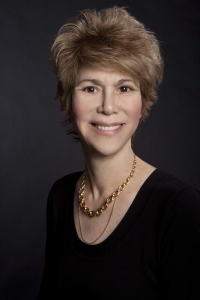 It's getting to be the time of year when family and friends ask what I'd like for the holidays. When I respond love, peace, health and happiness, I'm told that's not the right answer—not an answer at all. When I told my granddaughters that I didn't want them to fight, they responded in unison, "We can't give you that, Gran," as they hugged the other.
My other answer tends to be "nothing." My take is that gifts shouldn't be given (or exchanged) on a specific day. Unless a child's bubble will burst because he or she would definitely know there's no Santa or Père Noël, my philosophy is presents should be given when you see something that someone would love or really needs.
Leaving out the fact that many of my friends are Jewish, Muslim, Buddhist or whatever, December has become the ho-ho-ho month of giving—and Christmas, which has become generic rather than religious, is simply our largest commercial festival. So, as I listen to Christmas carols, here's a list of what I'd like to receive, merci. Hey, I can dream like everyone else!
First on my list would be a yearlong pass on Open Skies.  That way, I could hop on a flight between Paris and Washington, DC, wherever I felt the urge. Even though I do travel between the two cities frequently, I'm having a mini-guilt attack that I missed Grandparents' Day at my 7-year-old's school. That's an example of when the Kodak moment, now e-mailed, is not quite the same as being there.
So here's the rest of my wish list—and forgive me if it's not in logical or alphabetical order. Holidays and birthdays have that type of impact on me. On the other hand…
I do love chocolate, and having tasted and tested more than my fair share, those from zChocolat have a special place in my heart. One of the company's slogans is "A single bite is an instant of pure seduction and sensory bliss one has never experienced before." You know, the French really do have a hard time getting to the point—or writing advertising copy. But their stuff does make me weak in the knees.
I'll never forget the day Born to Shop Suzy Gershman and I agreed to be chocolate guinea pigs. We drove to Aix and sampled so many that we finally yelled ça suffit! Not only are these chocolates you'll never forget, but also J-P (who owns zChocolat) is a genius when it comes to packaging. Perhaps I'll have a box made this year for my son and daughter-in-law; the box will have a photo of their daughters, two of the loves of my life.
That was the day (or one of the many) that we got lost, so a Garmin GPS would have come in more than handy. Suzy and I were always taking off in pursuit of cookware of all types and we amassed quite a collection. Perhaps if we had the perfect pots, we'd become accomplished chefs. It's a doubly good excuse—to shop and not to cook.
Those were the days before you could download cookbooks on a Kindle but we're both converts now. For people who haven't made the jump to the i-Pad (I'm waiting for the price to come down before adding it to my wish list), the Kindle is a great solution.
Another gift I'd give my travel-holic friends is a MedjetAssist policy. This is a service that guarantees to transport you to the hospital of your choice if you're away from home and get sick. As much as I love France and French medicine, friends from the U.S. want to be able to return to States in the event of being in medical extremis.
On the cheerier side: gift certificates to restaurants from Ideal Gourmet make ideal presents for so many occasions.
What do I really want this year? I'm embarrassed to admit that I'd be more than delighted to spend more than a few nights at various hotels. The elevator in my apartment building is going to be redone and it's going to take six weeks.  Walking up five steep flights of stairs will do nothing but good things for my weight and lord knows I won't need a gym.
Still, I wouldn't mind spending some nights at a hotel or three in many places throughout the world. I grew up reading Kay Thompson's Eloise at the Plaza and wanted to live in a hotel where I could call room service. The Meurice or L'Hôtel would certainly fit the bill. If I wanted to stick closer to home, I've always wanted to stay at Hôtel des Academies et des Arts which is considerably less expensive!
This is some of what I want—and you may want as well.  Feel free to ship them to me, even if they arrive a few days late. The French tradition of giving étrennes on New Year's Day gives everybody an extra week.
And what would you like? Let us know because you never can tell what good things may happen if you just ask.
(c) Paris New Media, LLC
Readers are constantly asking me for authentic and out of the ordinary experiences when they come to Paris. Experience Paris – our newest travel partner – can arrange unique experiences in Paris and throughout France. When you contact Larry, please say, "Karen sent you" and use the code BJ001.
Leave a reply
Your email address will not be published. Required fields are marked *