France has just lived through a mind-numbing cultural shock. 
The nation—or at least those of its citizens who stuck it out until after 4 A.M. French local time—may never again be the same.
For the first time in history, America's Super Bowl game was broadcast this year live and in its entirety on French public television to an audience, most of whom had never been through the slam-bang experience in their lives, and whose knowledge of American football was practically non-existent.
France 2, the government-run national television station that carried the game between the Seattle Seahawks and Pittsburgh Steelers, knew all that, so it accompanied the live action with a typically French exercise in heavily accented pedagogy.
It started with the basics—where were these cities, Seattle and Pittsburgh?  And, for that matter, where was Detroit, where they were playing?
In addition, every term that Americans know from childhood—quarterback, huddle, line-backer, fumble, touchdown, end zone, first down, field goal, interception, cheerleader and more—was laboriously explained by announcers in Paris and at the game site.
The station's Paris broadcasting studios were bedecked with American flags, colors and symbols, and its presenters, during pre-game warm-up time, invited and interviewed a string of French fans of American football as well as a number of fully-suited-up players from the little-known but growing band of French teams playing American football.
They had the chance to display all their protective equipment, shoulder and thigh pads, knee guards and, of course, those ferocious helmets and face masks.  Inevitably, a bevy of French pom-pom twirling cheerleaders undistinguishable from their American counterparts was present as well.
Super Bowl games have been televised in France before, but solely on the Canal Plus station viewable only to paid subscribers.  They've never previously been on a free channel.
As one would expect, France 2 beat its drum a good deal to alert viewers to the Super Bowl broadcast which, because of the seven-hour time difference with Detroit, didn't begin until 11: 45 P.M.   That wasn't easy for those who had to go to work early the next morning.  Nevertheless, the station reported an audience of 600,000 viewers at the opening kick off and topping up at 1.2 million around half-time.
If that was a drop in the bucket for an event that boasted some 90 million viewers worldwide, it was surprisingly robust for France and enough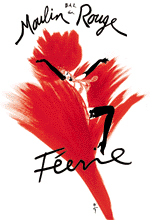 for the station to announce that it was happy with the experiment and would try to repeat it next year.
It was even more promising because pre-game hype and post-game coverage in the French written press was correct but not very present. Preoccupied with other events taking place on Super Bowl day much closer to home—favored France's rugby defeat at the hands of underdog Scotland and its handball team's victory over Spain to win the European championship—many French newspapers virtually ignored the Super Bowl results or covered it minimally.
The sports-only newspaper L'Equipe, "The Team," printed a highly and expectably professional Super Bowl report after the match.  But  ahead of time, weekly television magazines gave the upcoming game only run-of-the-mill mention in their schedules noting mostly that it was a super media event in the United States and that it was going to be more so this year because of the half-time spectacle featuring Mick Jagger and the Rolling Stones.
The most notable exception to the rule was the weekend magazine of Le Figaro, one of France's three leading national newspapers.  Figmag, as it's nicknamed, on the day before the game, ran a six-page reportage on Les Guerriers du Stade, "The Warriors of the Stadium," attempting to decode  what it called a "sport-spectacle" that everyone should experience at least once in his or her life.
In  Figmag's analysis, the object of each team is to frighten its opponent with their uniforms, their demeanor, and their warlike monikers i.e. the Broncos, Bears or Jaguars, Cowboys and Redskins, Vikings and Buccaneers, Giants and Titans.
The focus then, however, was less on the game and more on the number of television breaks, the immense publicity revenues—more than two million dollars for a 30-second TV spot—and the image of the sport itself, like the country of its birth, according to Figmag, "violent and fascinating, warlike and instructive."
Equal place was given to the half-time extravaganzas, the cheerleaders, described as virtually the "12th man" on each team, and to the fans constantly leaving and returning to their seats with armloads of hamburgers and/or popcorn. 
Figmag carefully noted that the majority of the players in the Super Bowl were black and that professional football in the United States remains the favorite dream of the nation's underprivileged classes ready to do virtually anything to wear that uniform or score that touchdown. 
One shouldn't be surprised, therefore, the magazine said, at the amount of scandal players often create with their outside-the-stadium behaviour involving drugs, sex, brawls or conjugal violence.
Given France's current difficulties dealing with its own large population of underprivileged and often unruly youth largely composed of immigrants or children of immigrants from France's former colonies in the Arab world and Africa, the reflex reminder that the United States has social problems too was almost obligatory.
But no matter. The big news was that American football has entered with a big bang on the French cultural scene and, if France 2 is to be believed, it has come to stay.