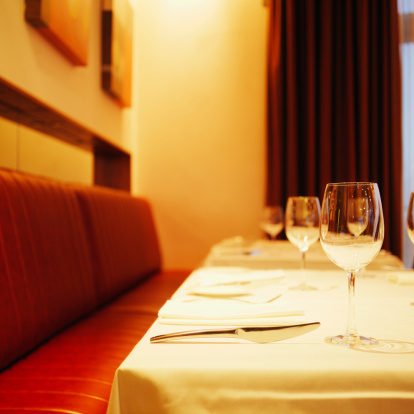 John Talbott has ten tips for Paris restaurants that should probably be adopted by restaurant owners and chefs everywhere. Plus, he has a few words of guidance for diners. Can you imagine what they are?
My New Year's Resolutions – or Ten Tips for Paris Restos.
For chefs:
1. Stick to basics; make simple, ordinary food using fresh, seasonal, regional products.
2. Twist, tweak and innovate from that base.
3. Keep meals within reach of most budgets.
4. Have a comprehensive wine list that has a range of prices and culls from the world's treasures, especially from below the equator.
5. Don't follow all the other chefs as they sheep-like, but not sheepishly, all do the same things.
6. Make sure the front room staff is happy and nice; they're your face to the world.
For customers:
7. Be appreciative and show it when you like dishes.
8. Report good and bad experiences.
For investors/backers:
9. Stay out of the kitchen
10. Instead, invest in another young but mature-enough chef who follows the pseudonymous Olivier Morteau's formula for success, to "go to a culinary wasteland, cook inventively and charge more reasonable prices".
Please feel free to post your likes and dislikes and any advice you'd like to offer.
Bonjour Paris premium members usually get all of the perks. But, Ideal Gourmet has offered all of our readers a 10-euro discount for every two meals booked.  Please use the code BParis when reserving.