Summers in Aquitaine: Holiday Memories of Valence d'Agen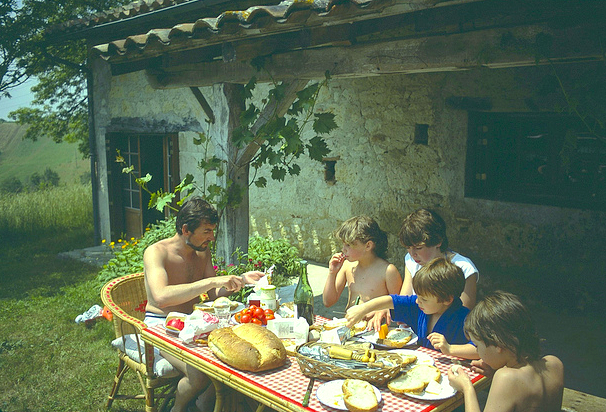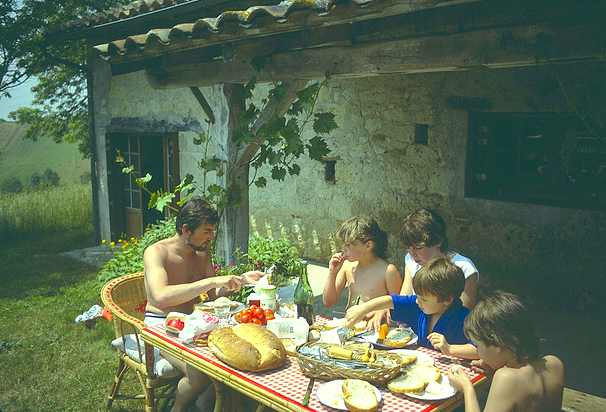 When I think of France my abiding memories always fall back to a time in my childhood spent near Valence d'Agen in the Garonne and Lot valleys. They are visceral in nature and include a hazy sunny atmosphere, a rope swing next to a barn, a country farmhouse and ripples of laughter from the accompanying swimming pool. These memories have always formed a special part in my life for they remain some of the most idyllic and treasured from a life of travel and are a constant calling to return to live in this most Gallic of French regions.
Family road trips through the Aquitaine
Each summer, between the ages of five and eight, my parents and two older sisters would join my father's cousin and his family on a road trip to the Aquitaine region of the South of France. Travelling by way of VW camper vans through picturesque towns and stunning scenery made the journey just as good as the stay for we would camp out en route, sample the flavors of the markets and enjoy a sedate passage to our farmhouse destination.
Well, those are my memories. The truth of the matter may lie elsewhere for my father recalls a journey of missed signposts, overheated gaskets and difficult direction translations with helpful but exasperated locals. C'est la vie—I prefer my memories.
The old farmhouse in Valence d'Agen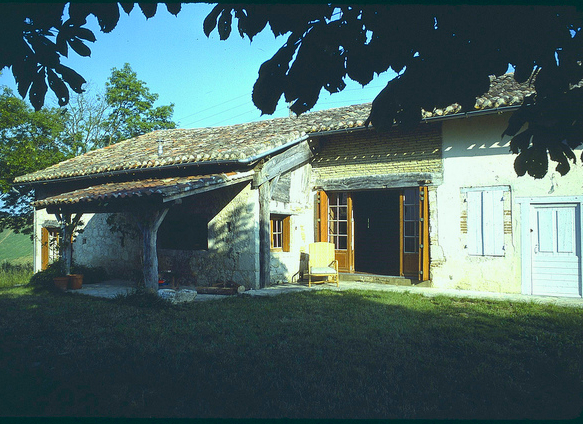 Where we are in agreement is the fact that the old farmhouse we rented was close to non-inhabitable. Each year my parents would be promised a restored farmhouse and a discount of 50% only to return to the same dilapidated situation. Each year they would vow never to return but return we always did, for the adventure was in the living with the beauty of France.
Half of the six-bedroom farmhouse would be closed off from occupation, such was the rat and cockroach infestation. The two habitable bedrooms would be occupied by both sets of parents whilst the children, all five of us, would sleep on a raised platform in the grand lounge with mouse and rat traps all around. Some might question it today, but it was nothing if not interesting.
Living off the land in a bountiful valley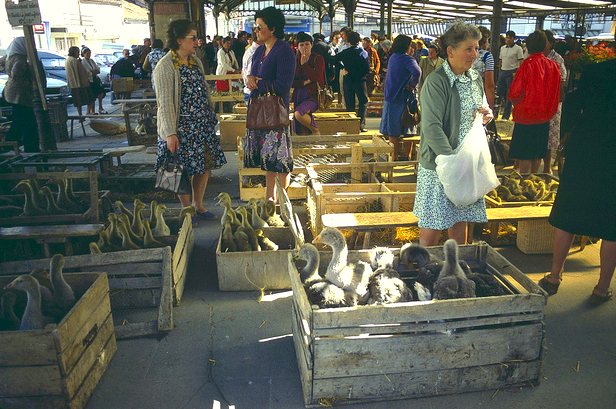 The payoff for such conditions was always the beautiful food and weather. Each day we would make our way into nearby Valence to buy fresh produce and cheese, pâté, bread, crêpes and the most incredible flan we had ever seen or tasted. We would return to our farmhouse to sit next to the pool and gaze out over the undulating and tranquil Garonne Valley hillsides.
Madame Solterelle would venture past the house two or three times a week to do a spot of cleaning. She was a lady of some 80 years who was always mumbling in French to herself. As a young child I found her to be fascinating for she seemed to totally ignore my parents' questions and shuffle out of the house with an indignant swing of the hand. She was my first hero!
Returning many years later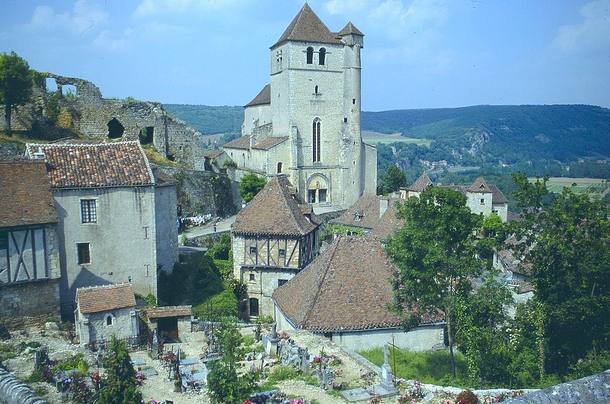 I returned to Valence d'Agen last summer to find a town that still reflected many of my childhood memories. The whole area retains most of its original architecture and deflects modernity in a way that I can only marvel at coming as I do from identikit Britain.
The boulangerie, patisserie and the farmers' markets are all defiantly French, unbowed by the passage of time. It is like walking back in time through my childhood memories, each corner bringing a fresh revelation that, "Yes, we sat here and fed the pigeons," or "Yes, this is the spot where we ate that lunch." Unspoilt, untarnished, perfectly France. I look forward to the day I can live there.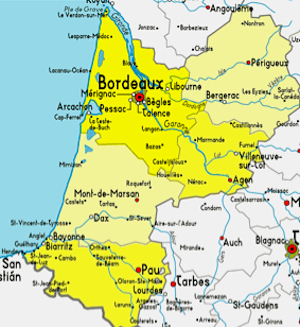 Practical Information
Valence d'Agen Tourist Information Office
Valence d'Agen Market
Open Tuesday & Saturday mornings in the main square. A night market runs through August.
Writer recommends dining at Hôtel Le Tout Va Bien
30, place Sylvain Dulmon, Valence d'Agen, 82400
Tel: 33 (0) 5 63 39 09 26
Cuisine: Local and Mediterranean dishes
Speciality: Situated beside an ancient roofed circular washhouse in the centre of town.
Josh Aggars is a well-published travel writer who combines his twin passions of surfing and travel to explore the wider world. Click on his name to read more about him.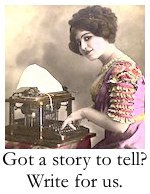 Subscribe for free
weekly newsletters with subscriber-only content.
BonjourParis has been a leading online France travel and French lifestyle site since 1995.
Top 100 France-themed books & more: Readers' Favorites.
Update your library with these selections….click on image for details.
Thank you for using our link to Amazon.com…your purchases support our free site.
Leave a reply
Your email address will not be published. Required fields are marked *