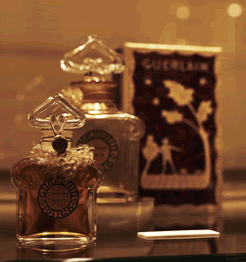 Summer Scents, the theme at The Grand Hotel Intercontinental follows in the footsteps of Empress Eugénie and Sarah Bernhardt. The exhibition combines the history of The Grand Hotel and perfume, after all it's not called The Grand Hotel for nothing is it?
On May 5th 1862, Empress Eugénie inaugurated The Grand Hotel at a ball, the orchestra conducted by none other than Jacques Offenbach! Given the go-ahead by Napoleon 111, the Grand Hotel financed by the Péreire Brothers was considered a beacon of the new look Paris created by Baron Haussmann. "The most pleasant place of residence that Paris can offer to the foreigner" noted Adolphe Joanne in his "Guide Parisien".
To really get into the perfume loop book a suite (if there's one left) at The Grand Intercontinental Opera, maybe get them to fill it with some of the gorgeous lavender decorating the front steps of the hotel. Then plan your introduction to the fabulous world of fragrance. Historian Elisabeth de Feydeau has organised "Perfume The Exhibition" in the hotel's winter gardens, presenting antique bottles, vials and precious objects, some of which are auctioned at the hotel, here's the treasures of the Second Empire and the Belle Epoque. "A stunning display", says world perfume specialist Christie Mayer Lefkowith who fell in love with perfume during her Nice childhood. Author, and passionate collector of perfume bottles, NYC based Ms Lefkowith (www.mayerlef.com) says even great artists such as Leger, Christian Bérard and Salvador Dali created presentations for perfume companies".
The best is yet to come on 26th July when Jean-Michel Duriez, createur-parfumeur at Jean Patou waits for you at 11.30 in La Verriere, the glass domed salon. Think gardens, perfume boutiques and markets as you become a "nose", just like Duriez, or learn to sniff out the next big thing with the high priestess of trends Nelly Rodi www.nellyrodi.com Create your own perfume and take it home, meet Stanislassia Klein (Stella Cadente). Also on the programme, The Ateliers Parfums par Thierry Mugler reveal the secrets of perfume design, mmmm…..those gorgeous notes of chocolate. Also look at and sigh over Bourjois, Guerlain, Caron, Cartier & Co.
Launching his latest perfume Black XS for her, Paco Rabanne creates a baroque n' roll seductive perfume, dedicated, via Black XS Aids Fund Raising, to AIDS research with chic fund-raising galas and auctions planned in tandem with Sidaction (Together against AIDS). www.pacorabanne.com. Based on the Hellebore, apparently some species contain the organic chemical helleborein, used as a heart stimulant! "Any couturier who tells you he's created his own perfume himself is a liar", says Rabanne. In the business for 40 years Rabanne says his life has been an adventure, fashion is still exciting, although he feels "the pendule is at zero in every which way in France. With Sarko at the helm everything will change", he predicts. One thing is certain, a trip to this expo means you'll never think of perfume in the same way again,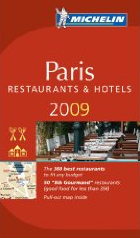 especially after a few flutes of floral cocktails in the delightful bar.
Summer Scents, Les Grands Parfums du Second Empire & Belle Epoque,
Daily 9h00 to 18h00 (entry free)
Intercontinental Paris Le Grand,
3 rue Scribe, 9th (Metro: Opera)
T: 01 40 07 32 32
Until 30th July 2007
Also wake up and smell the roses at:
Le Parc de Bagatelle
Bois de Boulogne, Neuilly.