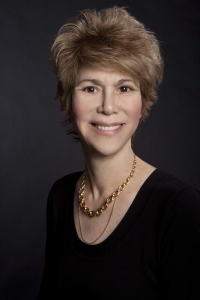 Okay, you're coming to Paris. Even if you have lots of euros, this is the time of the year when you don't necessarily have to shell them out. Actually, it's fun to see how few you can spend and still have a terrific time. Summertime is when the living is easier, and even though Parisian natives allegedly get up and go to the country, that's not the case for everyone.
Buy a copy of Pariscope at any news kiosk even if you aren't fluent in French: you'll be able to figure it out (just in case, take a look at how to read it).  It's published each Wednesday and lists events taking place in Paris that cost next to nothing in many cases.
To do:
Walk and walk some more. That means investing in some comfortable shoes. Please don't wear them to a nice restaurant or you will look like a tourist.
Rent a bike.  They're inexpensive and a Vélib' will get you from here to there without too much trauma or drama. The first time I rode one, my heart was in the pit of my stomach.  I quickly acclimated and loved being able to go a few blocks, park the bike, stop and do whatever, then pick up another and continue to my next destination.  In order not to run up extra fees, never keep a bike more than 30 minutes. Important: do remember priority to the right is the rule of the road. If you're a chicken (or a correctly cautious rider), a bike helmet is in order. The hell with chic and let's hear it for safe and sound.
Eats:
Invest in a cheap tablecloth, sheet or whatever and picnic to your hearts' delight. Sandwiches can be purchased in most grocery stores, pre-made salads and so much more. There's always a corkscrew in my bag. Need I say more?
Do your restaurant eating at lunchtime when there are prix fixe menus that are veritable bargains.
Do you love to dance?  Head to the Seine
If so, you'll be in heaven as you join the throngs of people on the quai Saint-Bernard and practice your tango, salsa, rock & roll (or whatever). Don't feel you have to come as a couple. There are lots of singles and who knows, you may meet your true love—well, at least for the evening. The dancing caters to all levels of experts. Expect to encounter some stars who will steal the show. Don't be intimidated. More than few participants have two left feet.
If you're a concert-goer, check out musical performances that take place throughout the city when the weather is nice.  Every weekend (and frequently during the week) you can hear music free at a park's gazebo. My favorites take place in the Luxembourg Gardens because it's a minute from my apartment. But there are parks all over Paris.
Some performances are definitely better than others, but hey, even you can get in the spirit while listening to a school's marching band.  It may not be Mozart or a noted string quartet, but those performances take place as well.
Paris's City Hall has listed many events taking place this summer. There are outdoor movies, film and jazz festivals, classical music performances, art festivals and of course, there's the Paris Plage.  Even if you didn't anticipate coming to Paris to survey a man-made beach, it's worth doing.  It may not be St-Tropez but you'll see people at their best and at their worse—and watching the children frolic is always a pleasure.  I won't mention all of the lovers…
During the summer, free readings (please buy a book and don't bring your copy from Amazon expecting the author to sign it) at bookstores appear to slow down. Some are taking place at Shakespeare & Co. Pick up a copy of FUSAC (it's a magazine, filled with ads and more); it will have announcements about what's taking place in Paris.
Don't miss the concerts at Radio France.  They may cost a few euros but some of the performances are spectacular and the auditoriums are air-conditioned.
Duck into churches even if you're not looking for religion and/or inspiration. Architecture is free and some stained glass windows can take anyone's breath away. Plus, you may find that someone's rehearsing on the church's organ.
Every Sunday at noon, there is music and dancing at the bottom of rue Mouffetard; free, fun and fabulous.
When you're scanning one of the magazines, you may see plays announced where the public is invited for free. Again, the performers appreciate if you drop something (called cash) in the hat at the end of the evening.
Tour the city using only one metro/bus ticket. The #29 bus begins at the historic Gare St-Lazare, glides by the Place des Vosges, the Opéra Garnier and ends at the Bastille Opera. You might not have someone telling you in one of five languages precisely what you're seeing but what do you expect for less than $2?
Bonjour Paris readers already know which Paris museums are free and there's no charge for looking at the Eiffel Tower.
I've listed just some cheap or free events. I'm too busy sitting at a café watching the world go by which, in my mind, is some of the best theater in the world.
These are tips for Paris, but in reality, most big cities in the US and the E.U., stage summer festivals.  All it takes is some research.
If you can add any and all things I've missed, and there are tons, please do.
© Paris New Media, LLC
If you're coming to France (or for that matter anywhere) you can reserve your hotel here. To rent a car, Bonjour Paris recommends Auto Europe.