Staying Thin with Chocolate: Chrono-Nutrition French Diet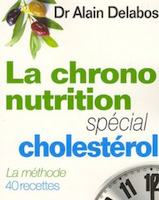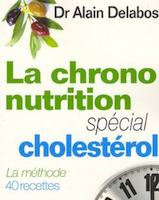 How do French women do it? Americans frequently ask this when speaking about the French. How do they eat such a rich diet and yet stay so thin? Just think of all those buttery sauces and scrumptious desserts. Then, take a look at most French people. Thin hardly does them justice. Sometimes as I'm wandering about Paris, I stare in amazement at a French mother surrounded by 3 kids—where did she have the room to carry a baby? And the kids are skinny too. I realize that genetics have something to do with this, but eating habits must also play a part. Although I'm not French, nor do I have one French gene in my body, I am happy to report that since moving to France, I have lost weight, while, at the same time, enjoying French butter, cheese, bread and pastries. Plus chocolate—everyday. Yes, dear reader. Chocolate everyday.
Immediately after I arrived in France is when I began to notice beautifully thin people in restaurants eating hardboiled eggs topped with mayonnaise before steak and fries, followed by dessert and coffee. "Wow! You mean, I'm allowed to eat all that?" Well, I did and, amazingly, started to lose weight. But wait, there are a few major differences between American and French eating habits.
The differences between French and US eating habits
Portions in France are much smaller than in the United States. Like—normal size. And one simply does not eat continually between meals. This was absolute torture at first, but eventually my stomach shrank, and I got used to it. Then I found that I could put sugar back in my tea and coffee—something I had stopped doing in the U.S. I also found that by eating cheese after a meal, I wasn't hungry for hours afterwards. "So this is how they go without eating between meals!" Plus, you get to drink a glass of red wine with the cheese, which helps you digest the fat and lowers your cholesterol at the same time (I just had a blood test and my cholesterol is low, low, low!). Good deal!
I also discovered that there is less hidden sugar in French foods than in American. Recently, a friend of mine from New York offered me a piece of chocolate that she'd brought from the U.S. After one bite, I spit it out and threw it into the trash–there was more sugar taste than chocolate! (Luckily, my friend had already left and did not witness my spitting out her gift).
The French secret: the Chrono-Nutrition Diet by Dr. Delabos
Recently I adjusted my diet even further after I discovered the Chrono-Nutrition Diet by Dr. Alain Delabos, a French nutritionist/doctor and Director of Clinical Research at the IREN (Institut de Recherche Europeéen sur la Nutrition). His goal, in fact, is to eat well and to find your correct weight, not necessarily to lose it. He's written several books published only in French, including Mincir sur mesure, a 2005 book which explains his theories in depth. They're rare and very hard to find today, but the 2011 current recipe book, La chrono-nutrition (French Edition), and others may be available.
What I like about Chrono-Nutrition is that it is based on one general principle so that I can easily remember it. Our bodies digest each food group most efficiently at a specific time of the day. So, all food groups are beneficial when eaten according to the biological clock in our body. Each food group has a time of day when our body burns the nutrients for energy instead of stocking them away as fat, or worse—the C word. Cellulite. Yes, I have lost cellulite on this diet! Cellulite that I exercised for hours to loose at the gym in Los Angeles and didn't budge an inch.
I realize that there is no one diet right for everyone and that, in the end, you have to follow your own body. And, before going on any major diet, you really need to get a medical checkup.
Now, for honesty's sake, I'll not only give you the main lines, but I'll also tell how I've adjusted them for me. Frankly, I don't follow this diet to the letter, and I still lost weight! So, here we go:
Breakfast plan
Eat animal fats & whole grains (i.e., cheese, butter, eggs, cold cuts, whole grain bread).
For breakfast I eat granola (whole grains), fruit and yogurt. However, if I know it will be a long time before lunch—I'll eat a piece of whole grain bread with butter. And, if I want to be super sure I can go for hours without eating, I will eat a few pieces of cheese on the bread and butter. Eat a breakfast like this, and you're not really hungry again all day long.
Lunch plan
Eat protein and starch. Dr. Delabos prefers red meat, but the principle is to eat protein and complex carbos.
Sometimes, when I don't eat cheese for breakfast I eat it at the end of my lunch (plus a glass of red wine, bien sûr)—but I won't eat it later in the day. I have also been known to eat popcorn for lunch. After all, what's more whole grain? You can see the cute little seeds before you pop them, and I use just a smidgen of oil in the bottom of a pot and no salt. This is great when you are rushed and don't have time to steam potatoes or boil rice.
Dinner plan
Eat protein (preferably fish) and vegetables. You can even skip dinner if you want.
I realize this may sound a tad bizarre, but according to Dr. Delabos the mineral salts in vegetables accumulate if we eat them during the day, and cause cellulite to build up. The proof, however, is in the food groups. I have lost not only weight but cellulite, simply by cutting out vegetables during the day and adding starch for lunch! Incredible, but it works. It was a bit hard not to eat vegetables for lunch at first, but now I don't even want them.
The chocolate
OK, here's the scoop. You're supposed to have a snack (goutter), everyday, between lunch and dinner, and guess what is the best food to have for this snack? Chocolate. I'm not kidding. The food groups here are vegetable fat and sugar (the simple kind, not complex). If you don't want chocolate (hard for me to imagine, but…) you can eat olives or avocados, peanut butter, etc. You can also have fruit—as in pears in chocolate syrup.
This is a diet you can live with! I usually have my chocolate right after lunch instead of as a snack but I have it just about everyday. It still works! Sometimes, for my snack, I'll eat roasted walnuts and sesame butter mixed with sugar and honey. Really. And I still lost weight and am keeping it off.
What I appreciate with this eating plan is that I can eat just about anything; I simply have to eat it at the proper time of day. So, I do not have that sensation of craving ("I'm missing something here") which drove me crazy in the past. This is the first diet I've ever been on that I don't want to leave. As a matter of fact, I feel really bad when I go off and immediately return afterwards.
The trouble is, when I tell people that I've lost weight by eating starch and chocolate everyday, they don't believe me. Or they think, "Oh well, fine for her, but it can't work for me." But how do they know if they won't even try?
There was a French film that came out several years ago called Trouble Everyday. I say, throw away your troubles and "Eat Chocolate Everyday!" You'll be glad you did.
Jeanne Feldman is an intercultural specialist working with English speaking expatriates to help them integrate into french life, both professionally and personally. In addition she works with French executives who need to communicate internationally.

Subscribe for
FREE

weekly newsletters with subscriber-only content.
BonjourParis has been a leading France travel and French lifestyle site since 1995.
Readers' Favorites: Top 100 Books, imports & more at our Amazon store
We daily update our selections, including the newest available with an Amazon.com pre-release discount of 30% or more. Find them by starting here at the back of the Travel section, then work backwards page by page in sections that interest you.
FRENCH versions of Dr. Delabos' diet plan are available at Amazon.com in limited supply. Click on book cover below for details.
They're hard to get—please check back or take what you can when you spot it! If/when they become available in English, we'll add them.
Support our site by clicking on this banner for all your Amazon.com browsing. Merci!
Leave a reply
Your email address will not be published. Required fields are marked *