St. Remy de Provence Olive Market: France Travel Photography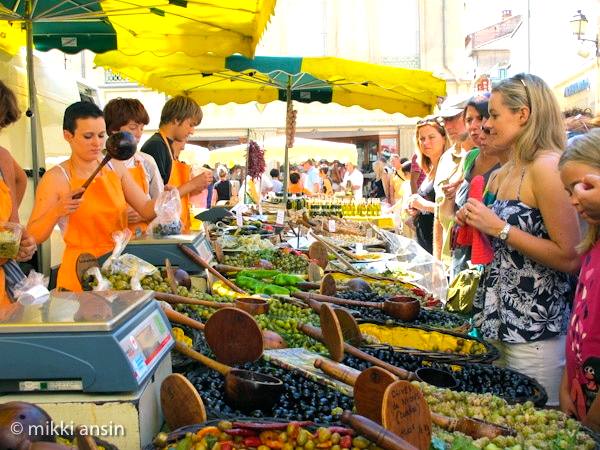 Mikki says:
Market day is Wednesday in Saint-Rémy de Provence and it is one of the most fabulous markets in Provence. The olive stalls are so popular that they have twelve people bedecked in orange aprons to attend to all the buyers.
St. Rémy has become a popular spot in Provence: so much to do and see. There are the beautiful Roman Ruins of Glanum, marked sites where Van Gogh painted, horses to ride, pools to swim in, bicycles for rent, and hiking trails everywhere. The area has now become popular with the film set. The locals bring their lavender into a mill cooperative where it is processed and sold for them.
Want to go?
Saint-Rémy de Provence Tourism Office [English]
About the photographer:
Mikki Ansin is a photojournalist and Francophile with a longtime love of all things French. Her most recent photo published here was Marseille Fishmonger, Tough Customer.
Sign up now for your own free subscription to BonjourParis & we'll send you Wednesday & Sunday newsletters that link to original France travel stories, news, recipes and travel photography. 50 original stories monthly from your most complete online France travel & Francophile lifestyle eZine. RSS feed available.
If you can get it from Amazon.com, you can get it at the BonjourParis Amazon.com Boutique. Same unbeatable pricing, same speedy delivery and a few centimes of your purchases support BonjourParis, your most complete online France travel resource. Merci in advance!
Search hint: start at the back pages of each category for the most recent stock.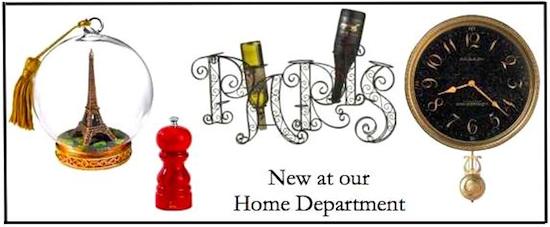 1. Eiffel Tower glass globe for desk, table centerpiece or suspended to add a touch of Paris to your home.
2. Peugeot Paris salt mill/grinder (matching pepper mill & other colors available). World's best since 1842; lifetime warranty.
3. Paris wall-mounted wine bottle rack.
4. "Paris" Howard Miller night wall clock; quartz battery self-adjusts for seasonal time changes.

One-stop shopping for car rental & international air travel deals:
Car rentals at competitive rates, no drop fees & a 5% discount for BonjourParis.com readers who use this link to Auto Europe Car Rental
Don't overlook Auto Europe for international flights, click Auto Europe Flights
Did you know 5-star luxury in Provence costs less than a Paris 3-star hotel?
Le Vallon de Valrugues & Spa is a 5-star luxury hotel in Saint Remy de Provence. Contemporary guest rooms are equipped with air conditioning, free Wi-Fi & flat-screen satellite TV. Enjoy a heated outdoor swimming pool, spa with hammam & 6 treatment & massage rooms plus sauna & fitness room. Indoor pool, too. A fine 1-star Michelin culinary restaurant & bistro are on-site. Free shuttle & free private parking.
**** Eligible for the best-price match guarantee from Booking.com.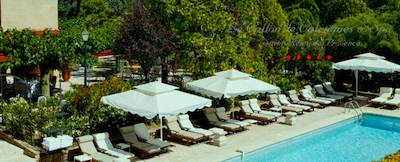 Be smart! Shop around, reserve your hotel at Booking.com…then keep shopping & if you find a better rate for the same deal, contact Booking.com to request your BEST PRICE MATCH GUARANTEE. Start here at Booking.com.
Leave a reply
Your email address will not be published. Required fields are marked *