Spotlight on Expats: Stephen Zezza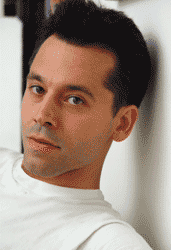 Dear Bonjour Paris Readers,
While living here in Paris, I've met a lot of interesting people. One day while sitting in a Starbucks enjoying a lovely Caramel Macchiato, I had an idea: Why not spotlight some of these great people? Alas, here we are!
Each week I'll be interviewing a fabulous expat, someone you must absolutely read about.
So without further ado, it's my pleasure to introduce you to our first worthy candidate, Stephen Zezza, photographer extradordinaire.
I met Stephen because I needed author headshots done for my upcoming book. I was impressed by his talent, professionalism, and generosity. Not to mention, he's just a really nice guy who's totally down to earth, even though he does spend lots of time in the presence of beautiful fashion models. But that's just part of his charm. Here's the rest…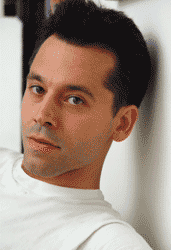 How long have you been in France and what brought you here?
I've been here since 1997, but I did take a two-year break to go back to New York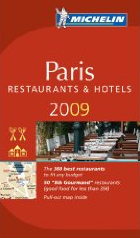 where I'm from. I came back to Paris in 1999 and have been here ever since. I came here because I was very interested in painting and I wanted to be an artist. I was very attracted to the rich history of painting here.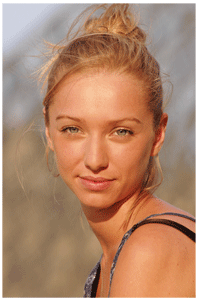 What keeps you here?
I just love my life here, and my quality of life. Will I live here forever? I don't know, but I do love being here. Paris and New York are similar in that they're both big cities, but Paris is more like a village, and I love that.
What's different for you here, versus where you're originally from?
Again, quality of life issues. Where I live near St. Germain Des Pres, I can walk out at anytime of the day and get fresh bread, fresh fruit and vegetables at very reasonable prices. I have everything that I could ever want or need right outside my door- a good expresso, a good book. It's incredible. I have the river Seine, I'm surrounded by art and just the beauty of the city…It's not like New York where it would be so much harder to have the same things.
What are your favourite haunts?
I love my neighbourhood. It's wonderful. There are various bars and terraces there, and I like hanging out there with friends.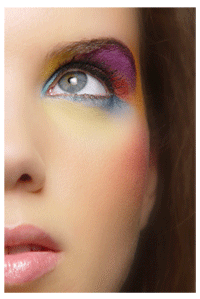 What do you miss most from your own country?
I don't really think about it, but if I had to give you something, I'd say New York Pizza by the slice, breakfast in a diner…and hotdogs!
If you left France, what would you miss the most?
Really, I'd just miss my lifestyle here, my daily life, how I work and take walks…just everything I do.
Tell me about your work here.
I did come here to study painting; but in fact, I've always loved photography as well, so it was a natural step for me. I've always taken photos as an adolescent and I've always used a completely manual camera-at the time, it was a Nikon FM2. When I returned to Paris after living back in NYC for awhile, I met a fashion photographer who was from Los Angeles and worked with him, and then I just dived into it and began working for myself.
I do actors headshots, which I really enjoy, because it's quite intimate. It's just me and the actor in my studio or outside. But I also do a lot of fashion, and I love doing that too. I was attracted to fashion photography because of the artistic qualities that are involved. There's the makeup artist, the hairstylist, the wardrobe stylist. There's an entire team at work during a session and it's really art. It's beautiful. I like working with the models and directing them in their movements and poses, and really setting up the photographs the way I want them. I have precise ideas about how I want her to place her arm or her leg and how the light will fall across her face, for example. I think that one of the things I could have been in life is a director.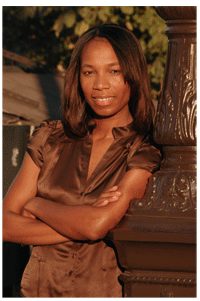 Complete this sentence:
Paris is… everything I expected and more.
What advice would you give someone who wants to move here?
As far as administrative procedures go, I have no idea. But, other than that?
I say just go for it! Do it! I'm someone who believes in all the clichés about following one's dreams. Yes, just go for it.
Leave a reply
Your email address will not be published. Required fields are marked *