Finding Good Seafood in Paris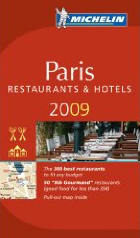 The recent reopening of Gaya (formerly Rive Gauche, now by Pierre Gagnaire) prompted me to think more about finding good seafood in Paris restaurants. In my mind, I divide seafood places in Paris into four categories: traditional haute cuisine restaurants, fish bistros, modern fusion-y places and genuine sushi/sashimi ones. The traditional old restaurants serve top of the line product (e.g., sole, line caught bass, etc.) that is of equal freshness. These are places that are listed and ranked in the Michelin Red Guide and the ones devoted to fish are those such as Le Divellec, Goumard, La Maree, Le Duc, Le Dome, Marius, Petrus, Marius & Janette, Stella Maris, + l'Espadon Bleu are not hard to find. The higher up on the star/knife and fork list one goes, the more solid, dependable and pricey they are. If one only comes to Paris once every few years, why not have such a predictably fine meal in one of these places? Myself, I think what Gagnaire has done at Gayadeserves this one visit, but Goumard is not far behind. Starting in 1991, with the opening of the Bistrot du Dome, out the back door of and across the street from the senior Dome, a new trend was born (to be fair, Michel Rostang had pioneered in these adjacent less-expensive bistrots, e.g. the Bistrots d'a Cote, but not fish bistros, yet). The Bistrot du Dome set the tone: bright blue/white décor, an informal air; inexpensive, single-priced wines; and simple, grilled, non-sauced "trash-fish," e.g., ray, sardines, merlan (whiting), coques (cockles), monkfish, etc. To this day it remains the gold standard. Sure, there were lots of places that followed, not all alive or thriving today, such as the Vin et Maree "chain," the Bistro Cote Mer (so changed after the departure of Caroline Rostang and her
father's buying power, as to bring tears to one's eyes), the Bar Au Sel(alas now gone), reincarnations of the Bistrot de Marius, Cap Vernet, La Cagouille + Presqu'ile (arguably classified between restos and bistros) and Iode with food so iodine smelling that it amazes one that it's still open. One could also argue that a variant of these fish bistrots, formed in part to compete with the classic crustacean-spreads outside the big traditional brasseries, are the largely shell-fish-serving "raw bars," such as my favorite, l'Ecallier du Bistro + l'Huitrier, but including L'Ecaille de la Fontaine + le Bar a Huitres. Newest of all of the French seafood places, however, are the restaurants that serve fusion-inspired sushi/sashimi quality fish, often raw but also cooked. The most successful of these, in my view, is Ze Kitchen Galerie, which, despite its awful name, delivers terrific product at reasonable prices. Gilles Choukroun's places, the Café des Delices which he's now left and has subsequently closed and L'Angl' Opera, as well as the earlier Japanese-inspired and/or directed Carte Postal + Stella Maris, had or have some of the same tone. As someone who has little expertise in foreign cuisine in Paris, I'll leave the fourth category – sushi/sashimi restaurants – to those more informed. In any case, wherever you eat, you should do well. Coordinates for my choices are: Bistrot du Dome1, rue Delambre, 14th (Metro : Vavin)T: 01 4 3 35 32 00. Open everyday A la carte 45 €. Gaya44, rue du Bac, 7th (Metro: Rue de Bac)T: 01 45 44 73 73Closed SundaysA la carte 55 €. Ze Kitchen Galerie4, rue des Grands Augustins, 6th (Metro: Saint Michel)T: 01 44 32 00 32Closed Sundays. A la carte 30 €. l'Ecallier du Bistrot22, rue Paul-Bert, 11th (Metro : Faidherbe-Chaligny)T: 01 43 72 76 77Closed Saturday noon and SundayA la carte 25-30 €. l'Huitrier16, rue Saussier Leroy, 17th (Metro: Ternes)T : 01 40 54 83 44Closed Mondays (from year to year it's varied)A la carte 45 €. John Talbott is a host of the French Forum at the
eGullet Society for Culinary Arts and Letters
.
SUBSCRIBE
ALREADY SUBSCRIBED?
BECOME A BONJOUR PARIS MEMBER

Gain full access to our collection of over 5,000 articles and bring the City of Light into your life. Just 60 USD per year.

Find out why you should become a member here.

Sign in

Fill in your credentials below.
The recent reopening of Gaya (formerly Rive Gauche, now by Pierre Gagnaire) prompted me to think more about finding good seafood in Paris restaurants. In my mind, I divide seafood places in Paris into four categories: traditional haute cuisine restaurants, fish bistros, modern fusion-y places and genuine sushi/sashimi ones.
The traditional old restaurants serve top of the line product (e.g., sole, line caught bass, etc.) that is of equal freshness. These are places that are listed and ranked in the Michelin Red Guide and the ones devoted to fish are those such as Le Divellec, Goumard, La Maree, Le Duc, Le Dome, Marius, Petrus, Marius & Janette, Stella Maris, + l'Espadon Bleu are not hard to find. The higher up on the star/knife and fork list one goes, the more solid, dependable and pricey they are. If one only comes to Paris once every few years, why not have such a predictably fine meal in one of these places? Myself, I think what Gagnaire has done at Gayadeserves this one visit, but Goumard is not far behind.
Starting in 1991, with the opening of the Bistrot du Dome, out the back door of and across the street from the senior Dome, a new trend was born (to be fair, Michel Rostang had pioneered in these adjacent less-expensive bistrots, e.g. the Bistrots d'a Cote, but not fish bistros, yet). The Bistrot du Dome set the tone: bright blue/white décor, an informal air; inexpensive, single-priced wines; and simple, grilled, non-sauced "trash-fish," e.g., ray, sardines, merlan (whiting), coques (cockles), monkfish, etc. To this day it remains the gold standard. Sure, there were lots of places that followed, not all alive or thriving today, such as the Vin et Maree "chain," the Bistro Cote Mer (so changed after the departure of Caroline Rostang and her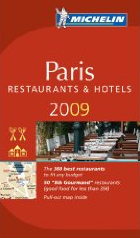 father's buying power, as to bring tears to one's eyes), the Bar Au Sel(alas now gone), reincarnations of the Bistrot de Marius, Cap Vernet, La Cagouille + Presqu'ile (arguably classified between restos and bistros) and Iode with food so iodine smelling that it amazes one that it's still open. One could also argue that a variant of these fish bistrots, formed in part to compete with the classic crustacean-spreads outside the big traditional brasseries, are the largely shell-fish-serving "raw bars," such as my favorite, l'Ecallier du Bistro + l'Huitrier, but including L'Ecaille de la Fontaine + le Bar a Huitres.
Newest of all of the French seafood places, however, are the restaurants that serve fusion-inspired sushi/sashimi quality fish, often raw but also cooked. The most successful of these, in my view, is Ze Kitchen Galerie, which, despite its awful name, delivers terrific product at reasonable prices. Gilles Choukroun's places, the Café des Delices which he's now left and has subsequently closed and L'Angl' Opera, as well as the earlier Japanese-inspired and/or directed Carte Postal + Stella Maris, had or have some of the same tone.
As someone who has little expertise in foreign cuisine in Paris, I'll leave the fourth category – sushi/sashimi restaurants – to those more informed.
In any case, wherever you eat, you should do well. Coordinates for my choices are:
Bistrot du Dome
1, rue Delambre, 14th (Metro : Vavin)
T: 01 4 3 35 32 00.
Open everyday
A la carte 45 €.
Gaya
44, rue du Bac, 7th (Metro: Rue de Bac)
T: 01 45 44 73 73
Closed Sundays
A la carte 55 €.
Ze Kitchen Galerie
4, rue des Grands Augustins, 6th (Metro: Saint Michel)
T: 01 44 32 00 32
Closed Sundays.
A la carte 30 €.
l'Ecallier du Bistrot
22, rue Paul-Bert, 11th (Metro : Faidherbe-Chaligny)
T: 01 43 72 76 77
Closed Saturday noon and Sunday
A la carte 25-30 €.
l'Huitrier
16, rue Saussier Leroy, 17th (Metro: Ternes)
T : 01 40 54 83 44
Closed Mondays (from year to year it's varied)
A la carte 45 €.
John Talbott is a host of the French Forum at the eGullet Society for Culinary Arts and Letters.
---
---