Some Wines for Winter Enjoyment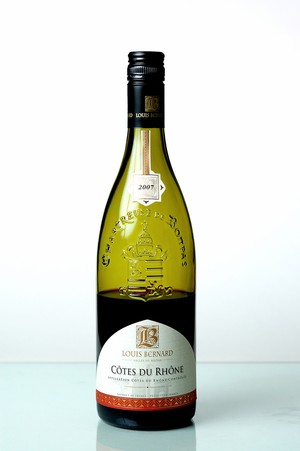 Summer wines, like Beaujolais, are light, flavorable and fruity. They are meant to go with light, informal meals. Winter wines are deeper in flavor, made to complement robust meals, like stews or cassoulet. Like their summer counterparts, they are neither pricey nor hard to find. As a special bonus, although prices are rising, these bottles cost a fraction of their expensive vintage counterparts from Bordeaux or Burgundy, or for that matter, in the case of Côtes du Rhône, their increasingly expensive neighbors from Châteauneuf du Pape. We'll take a look at three fine winter wines, Côte du Rhône, Madiran, and Cahors. Of the three, Côtes du Rhône is medium weight and flavorful, Madiran is a stiking wine that can resemble a good Bordeaux (but I would drink it on its own, considerable merits), while a well aged Cahors is perhaps the deepest wine of the three. All can be well made, and while all quality French wines have expanded in price, these still offer excellent value for the money, particularly the Côtes du Rhône from the fine 2007 vintage. What is perhaps more important, the Cahors and Madiran wines can be your new discoveries, worth sharing with good friends. Let's take Côtes du Rhône first. This is a long area, stretching along the Rhône River for several hundred kilometers. It has been an Appellation d'Origine Contrôlée (AOC) since 1937. The red wines are a blend, dominated generally by the Grenache Noir grape. There is actually a heirarchy of wines, with Côtes du Rhône Villages at the next level, followed by 18 separate and named village wines, such as Côtes du Rhône Villages (Visan). Then, of course, there are the higher and pricier classifications by village area, such as AOC Châteauneuf du Pape, which are best considered on their own. Ask your wine retailer which part of the Rhône valley their Rhône wines come from, and what village appellations are adjacent to them. In that way, you may develop a gradation of tastes from the same vicinity. The Côtes du Rhône had a fine 2007 vintage. The wines produced were flavorful, and of a quality that was exceptional. The wine is robust rather than subtle, and would be an excellent starting point for your enjoyment of wines of the Rhône Valley. The
Grand Veneur
Côtes du Rhône 2007 ($14.99) is a good example, but there are many others as well. The
Louis Bernard
Côtes du Rhône 2007 ($11.50) is well balanced, and a great value. Next, let's sample the "black wines"of Cahors, in the French Southwest. They have been famous for centuries. As a matter of fact, in the early Middle Ages, this wine was shipped in some quantity to Russia! The wine has a long and rich history, although AOC Cahors as a cllassification has only existed since 1971. Introduced by the Romans, it was served at royal French courts. It is largely produced from the Malbec grape (70% of the wine), supplemented by Tannat and Merlot grapes. A robust and flavorful wine which keeps very well, at its best, it can even resemble a pricey, well fashioned Bordeaux Examples may be readily found. Well known and reasonable is the Château Lagrezette 2007 ($24), or perhaps you would enjoy the Château Cèdre Héritage 2007 ($11.49). My favorite is Château Chambert, not far from Cahors, where the wine has been made for centuries. The current blend is 85% Malbec and 15% Merlot. I bought a case of their 1982 wine a number of years ago, let it age for a dozen years, and was pleasantly surprised by the results. The quality was comparable to a fine classified Bordeaux. I am not surprised that the price of this excellent wine has risen, and now you may be lucky to find a bottle for $30. The wine is aged in oak for a year, and since it can be quite tannic, should not be drunk too young. You may find it well worth the cost, and a well aged Château Chambert might be the perfect accompaniment to a rich Cassoulet on a cold wintry night. The third rich French wine for winter enjoyment is Madiran. Some purists from Toulouse will insist that Madiran goes even better with their Cassoulet than Cahors. Madiran, AOC created in 1948, takes its name from the village of Madiran not far from the city of Pau, near the foothills of the Pyrenees, in the Basque countryside. Here, the prevailing grape used is the sturdy Tannat, and the wine must contain at least 40% of that grape, along with Cabernet Franc and Cabernet Sauvignon. Perhaps the best known Madiran is Château Montus, which is 80% Tannat and 20% Cabernet Sauvignon. Château Montus, which can retail for $28, is very flavorful, with striking ripe fruit flavors and an intense color. Better cellar it for several years, and decant it for an hour or so before serving. These three selections, Côte du Rhône, Cahors, and Madiran, will delight you in wintertime, without breaking your budget. They accompany richly flavored meals well. Who knows, your own culinary prowess with the slow cooker may progress to the preparation of Cassoulet (not such a hard recipe to make), which goes so well with either Cahors or Madiran! A Holiday Punch And so, you have a…
SUBSCRIBE
ALREADY SUBSCRIBED?
BECOME A BONJOUR PARIS MEMBER

Gain full access to our collection of over 5,000 articles and bring the City of Light into your life. Just 60 USD per year.

Find out why you should become a member here.

Sign in

Fill in your credentials below.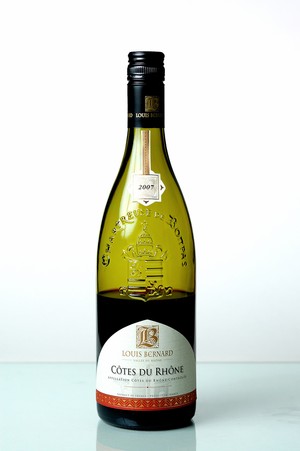 Summer wines, like Beaujolais, are light, flavorable and fruity. They are meant to go with light, informal meals. Winter wines are deeper in flavor, made to complement robust meals, like stews or cassoulet. Like their summer counterparts, they are neither pricey nor hard to find. As a special bonus, although prices are rising, these bottles cost a fraction of their expensive vintage counterparts from Bordeaux or Burgundy, or for that matter, in the case of Côtes du Rhône, their increasingly expensive neighbors from Châteauneuf du Pape.
We'll take a look at three fine winter wines, Côte du Rhône, Madiran, and Cahors. Of the three, Côtes du Rhône is medium weight and flavorful, Madiran is a stiking wine that can resemble a good Bordeaux (but I would drink it on its own, considerable merits), while a well aged Cahors is perhaps the deepest wine of the three. All can be well made, and while all quality French wines have expanded in price, these still offer excellent value for the money, particularly the Côtes du Rhône from the fine 2007 vintage. What is perhaps more important, the Cahors and Madiran wines can be your new discoveries, worth sharing with good friends.
Let's take Côtes du Rhône first. This is a long area, stretching along the Rhône River for several hundred kilometers. It has been an Appellation d'Origine Contrôlée (AOC) since 1937. The red wines are a blend, dominated generally by the Grenache Noir grape. There is actually a heirarchy of wines, with Côtes du Rhône Villages at the next level, followed by 18 separate and named village wines, such as Côtes du Rhône Villages (Visan). Then, of course, there are the higher and pricier classifications by village area, such as AOC Châteauneuf du Pape, which are best considered on their own. Ask your wine retailer which part of the Rhône valley their Rhône wines come from, and what village appellations are adjacent to them. In that way, you may develop a gradation of tastes from the same vicinity.
The Côtes du Rhône had a fine 2007 vintage. The wines produced were flavorful, and of a quality that was exceptional. The wine is robust rather than subtle, and would be an excellent starting point for your enjoyment of wines of the Rhône Valley. The Grand Veneur Côtes du Rhône 2007 ($14.99) is a good example, but there are many others as well. The Louis Bernard Côtes du Rhône 2007 ($11.50) is well balanced, and a great value.
Next, let's sample the "black wines"of Cahors, in the French Southwest. They have been famous for centuries. As a matter of fact, in the early Middle Ages, this wine was shipped in some quantity to Russia! The wine has a long and rich history, although AOC Cahors as a cllassification has only existed since 1971. Introduced by the Romans, it was served at royal French courts. It is largely produced from the Malbec grape (70% of the wine), supplemented by Tannat and Merlot grapes. A robust and flavorful wine which keeps very well, at its best, it can even resemble a pricey, well fashioned Bordeaux
Examples may be readily found. Well known and reasonable is the Château Lagrezette 2007 ($24), or perhaps you would enjoy the Château Cèdre Héritage 2007 ($11.49). My favorite is Château Chambert, not far from Cahors, where the wine has been made for centuries. The current blend is 85% Malbec and 15% Merlot. I bought a case of their 1982 wine a number of years ago, let it age for a dozen years, and was pleasantly surprised by the results. The quality was comparable to a fine classified Bordeaux. I am not surprised that the price of this excellent wine has risen, and now you may be lucky to find a bottle for $30. The wine is aged in oak for a year, and since it can be quite tannic, should not be drunk too young. You may find it well worth the cost, and a well aged Château Chambert might be the perfect accompaniment to a rich Cassoulet on a cold wintry night.
The third rich French wine for winter enjoyment is Madiran. Some purists from Toulouse will insist that Madiran goes even better with their Cassoulet than Cahors. Madiran, AOC created in 1948, takes its name from the village of Madiran not far from the city of Pau, near the foothills of the Pyrenees, in the Basque countryside. Here, the prevailing grape used is the sturdy Tannat, and the wine must contain at least 40% of that grape, along with Cabernet Franc and Cabernet Sauvignon. Perhaps the best known Madiran is Château Montus, which is 80% Tannat and 20% Cabernet Sauvignon. Château Montus, which can retail for $28, is very flavorful, with striking ripe fruit flavors and an intense color. Better cellar it for several years, and decant it for an hour or so before serving.
These three selections, Côte du Rhône, Cahors, and Madiran, will delight you in wintertime, without breaking your budget. They accompany richly flavored meals well. Who knows, your own culinary prowess with the slow cooker may progress to the preparation of Cassoulet (not such a hard recipe to make), which goes so well with either Cahors or Madiran!
A Holiday Punch
And so, you have a few bottles of inexpensive red wine left from the holidays. What to do with them? You might consider making a fine holiday punch. Simmer it slowly on your stove, and you will have the added bonus of fine warm wine punch odors filling your kitchen and living room. Just the thing to welcome guests!
Take four bottles of hearty, inexpensive red wine. Heat slowly with a pint or two of inexpensive brandy, adding sugar to taste, several pinches of cardamon for flavor, two bottles of club soda, and the juice of several lemons. Curl the lemon peel, stick with cloves, and add it to the warming wine punch. Your guests will hardly want to leave the kitchen!
Photo credit: Speed-Light (Ted Thompson)/Flickr Creative Commons
More in Bill Shepard, Bonjour Paris, Food Wine, French recipes, French wine, Wine pairings
---
---